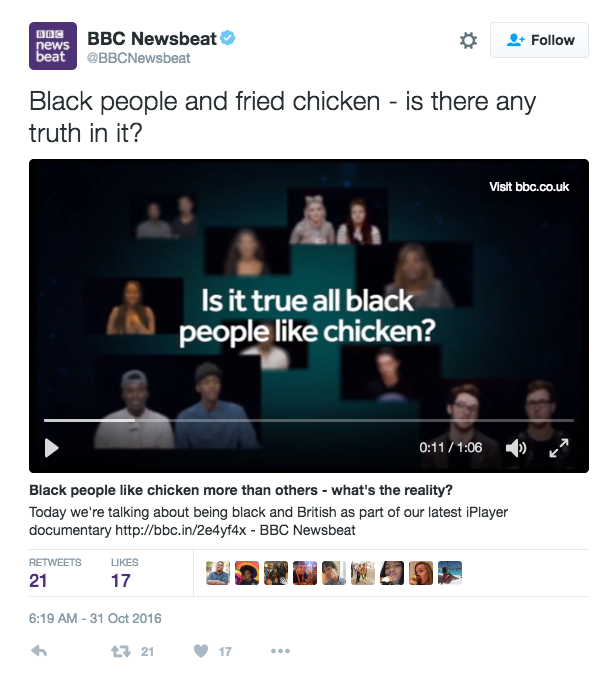 BBC's Newsbeat has prompted a social media storm after it asked on Twitter: "Black people and fried chicken - is there any truth in it?"
The corporation's news service aimed at teenagers received immediate condemnation after asking the question playing with a racial stereotype at the end of Black History Month.
The video features the response from young black and white to the question ("A lot of black girls that I know, they're always like, 'Yeah I eat loads of chicken because it makes your bum bigger'," says one). But anger on Twitter seems to stem less from what they said and more that the BBC posed the question in the first place.
The video is below
These are some of the responses
In response to one criticism, Newsbeat attempted to explain the context.
But as the outrage grew, Newsbeat deleted its tweet and replaced it with moderated language - though the one-minute video clip remained.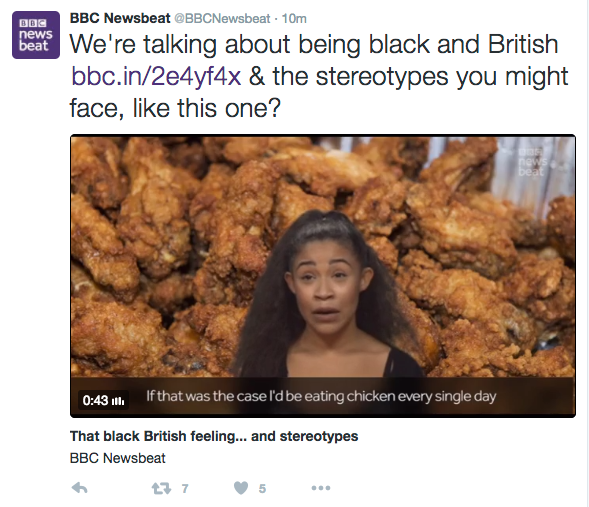 "These short films show young people from various backgrounds discussing their experiences of dealing with different stereotypes, which accompanies a wider documentary looking at racism in the UK."