At 55 years old, Chris Roberts often gets lost in his own home. At times he has to ask his wife, Jayne, how to get to the bathroom and regular household appliances, such as a kettle, can confuse him.
Chris is one of the 850,000 people in the UK living with dementia.
In a BBC Panorama special, cameras follow Chris, his wife and his youngest daughter, Kate, as they come to terms with his diagnosis.
Five years ago, the former property manager was diagnosed with both vascular dementia and early onset Alzheimer's disease after he started displaying behaviour that was out of character, such as unwarranted anger.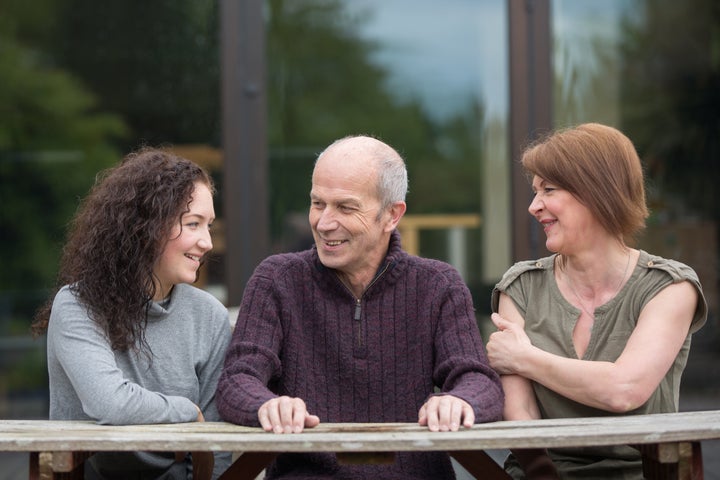 According to the NHS, vascular dementia is a form of dementia that is "rare in anyone younger than 65".
It causes a decline in mental ability and is caused by reduced blood flow to the brain, which damages and eventually kills the brain cells.
Meanwhile the exact cause of Alzheimer's disease is unknown, but it is a progressive form of dementia which affects multiple brain functions, including memory.
"The best thing you can do after your diagnosis is read up about it, find out all you can. It's the unknown that scares us," Chris says in the programme.
"Some people try and hide from their dementia, hiding is easier than facing up to it sometimes. But you can only run for so long – dementia will catch you up.
"You will have to face it, you will have to live with it."
Over a period of almost two years, the family invited a small film crew into their home, created their own video diaries and had CCTV cameras fitted in all rooms to give a unique insight into what life with dementia is really like.
The documentary follows their highs and lows, from bittersweet moments like Christmas day to a heartbreaking scene where Jayne struggles to comfort Chris as he screams in distress for no apparent reason.
"The person I miss most, is me," Chris says.
In one clip, Chris explains what it's like to wake up in the morning, confused about where he is and what's happening.
He wanders around, shouts and searches for his wife, then says: "Trouble is, I don't know whether I'm dreaming or not. Can't find any notes...
"It's really strange when you don't know what's real and what isn't."
The programme also reveals what it's like to be a family member of someone with dementia.
Jayne opens up about her feelings of guilt as she drops her husband off to a daytime respite centre and Kate says having a dad with dementia "isn't all doom and gloom" as in many ways the illness has made them all closer.
"I need respite and I didn't think I'd ever say that," Jayne says.
"He wants to go in and have respite overnight for himself. I'm not ready to let him do that.
"One of my biggest worries is that I won't want him to come home. I might like him being there."
The family decided to take part in the one-off programme as they wanted to dispel myths about dementia and raise awareness of what living with Alzheimer's disease is really like.
"I really hope that the programme helps people and doesn't scare them. I haven't done this to scare anybody," Chris says.
"You've seen that I still live, I still have a life. Just a different quality."
'Panorama - Living With Dementia: Chris's Story' is on BBC One tonight (Thursday 2 June) at 8pm.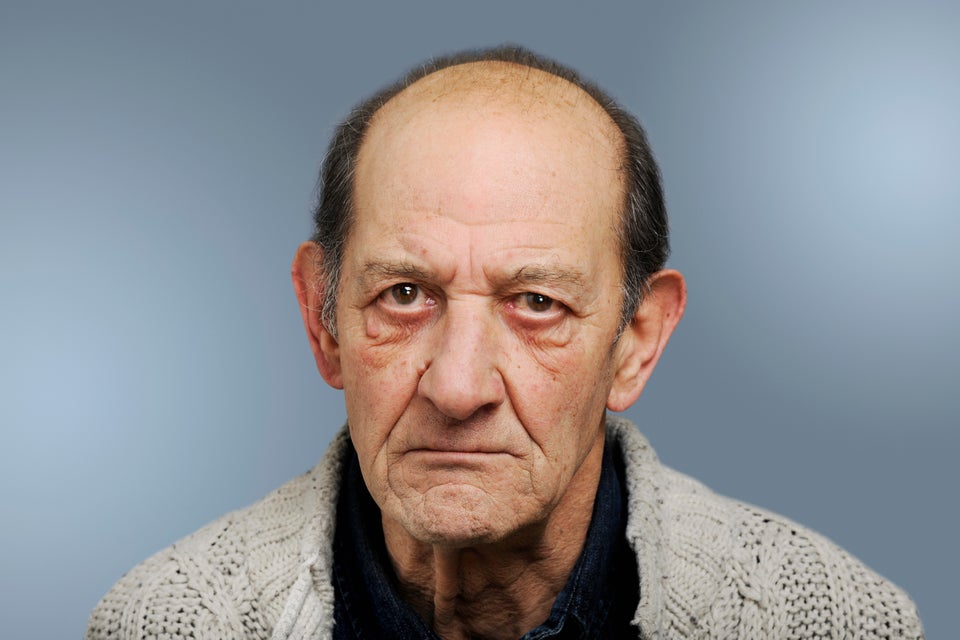 Early Symptoms of Dementia