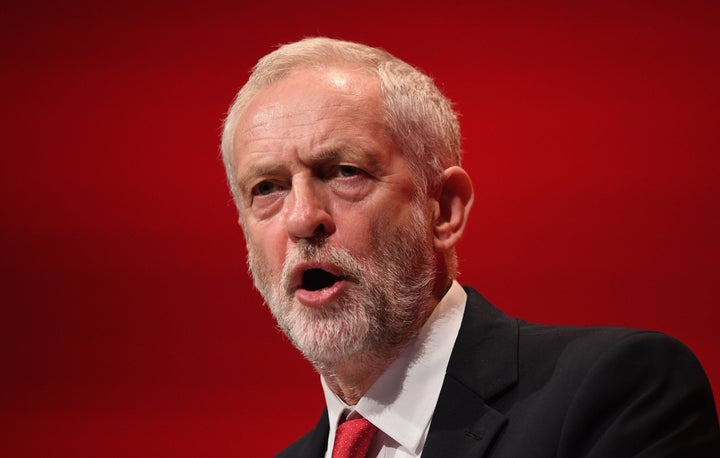 Jeremy Corbyn's top team has been snubbed by BBC Question Time for the fifth week in a row - leading to claims the flagship show is favouring Labour MPs critical of their leader.
The corporation has announced the former Cabinet minister Alan Johnson will be the Opposition party's representative on this week's show, which comes from Wakefield in Yorkshire, and not a member of Corbyn's shadow ministerial front-bench.
This week's line-up.
Shadow chancellor John McDonnell, Corbyn's right-hand man, was expected to appear last week when the show was broadcast from Wandsworth, London.
But McDonnell was ill and said he wouldn't be attending an hour before filming. Shadow cabinet member Andrew Gwynne was lined up to take his place - but the show's producer's asked former shadow chancellor - and Corbyn critic - Chris Leslie to take his place.
It meant the last shadow minister to appear was Keir Starmer, the Brexit spokesperson, on October 27.
Both Chris Bryant and Lisa Nandy - Labour MPs that quit the front-bench amid the coup to oust the Islington North MP from the top of the party - have appeared in the interim, as has former leadership rival Yvette Cooper, who has warned Corbyn was "losing us support across the country".
"I'm always happy that colleagues from all wings of the Party should have their say in the media, but this week will make it five weeks in a row that the Official Opposition has not been represented by an official spokesperson from the Shadow Cabinet.

"Many people are asking why programmes like Question Time continue to bring out the same old faces from the Labour Party who did not support Jeremy instead of the new faces who do."
A BBC spokesperson told the newspaper:
"Question Time selects its own panellists and this has always included a mixture of front bench and back bench politicians from all parties.

"John McDonnell was booked to appear on the panel last week so any suggestion that the shadow cabinet are excluded is entirely unfounded."
A BBC source pointed out the editorially independent show has always picked its own panellists, not political parties.
They went on that of eleven regular programmes so far this series, there have been five prominent Conservative backbenchers, and six prominent Labour backbenchers.
Other shadow cabinet members were asked to replace McDonnell but were unavailable.