Leanne Wood told BBC Question Time, broadcast from Wales this week, that the eurosceptic party was guilty of "thuggish behaviour".
She said its rhetoric had encouraged racism, when asked about the future of Ukip as it reeled from crisis to crisis.
Wood said Ukip could either "disappear because they have achieved their political goal" or become the country's "anti-immigration party".
She was speaking after Woolfe was reportedly badly hurt after he clashed with another Ukip MEP at a party meeting on Thursday morning in Strasbourg.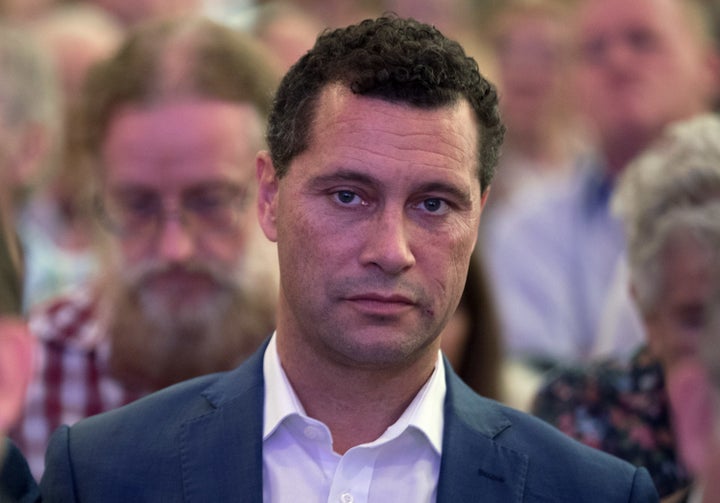 Wood said: "This shows to me that, really, at base, [Ukip] is a party full of thugs. Fighting in politics is just not on. It's just not the way to carry out your political disagreements."
She said the party had "encouraged some of the worst aspects in politics to come out in people," saying they had made "statements that could be referred to as racist" and were to blame for the post-Brexit spike in hate crime.
The claim earned her a dismissive look from fellow panelist and Ukipper Neil Hamilton, whom she also accused of "hints of misogyny" for labelling her and a colleague "political concubines" while speaking in the Welsh Assembly where they both sit.
Her attack on Ukip also drew the condemnation of an audience member who shouted out "How dare you?"
He went on to call her Welsh nationalist party "racist", saying it demanded "Wales for the Welsh".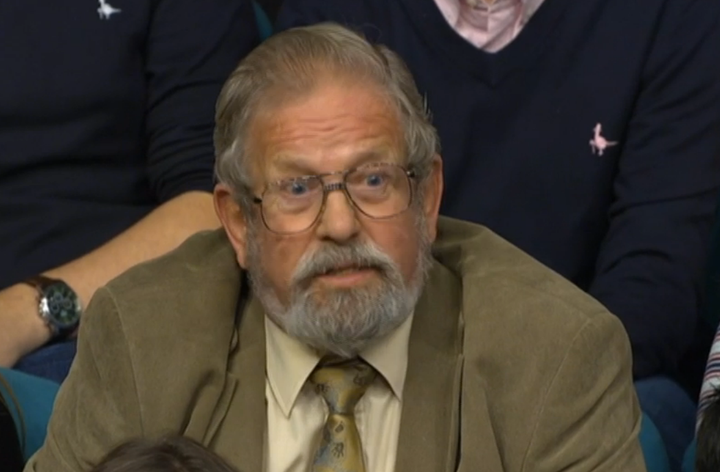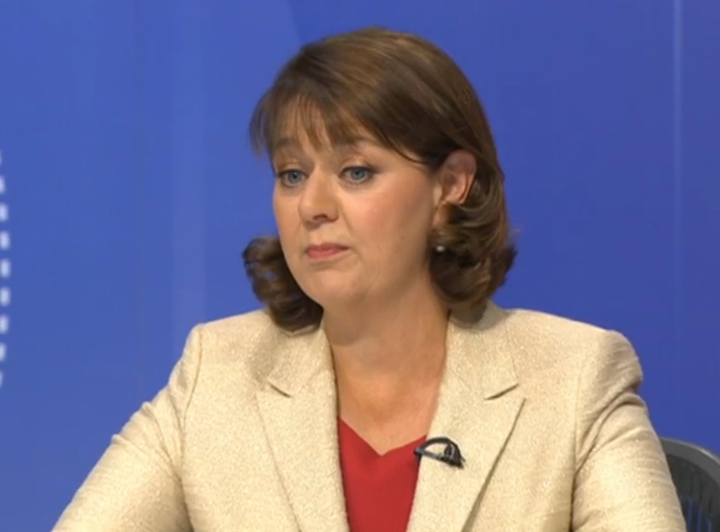 "If I said that in England, 'England for the English'. I'd be in jail," the man said.
"I resent being called a thug by a party that, by its very name, is a racist party."
When Wood asked "Excuse me?" the man said: "Plaid Cymru, the party of Wales? Wales for the Welsh? What about the rest of us?"
Wood said: "Look, people have thrown punches in Strasbourg today. Is that not thuggish behaviour? I resent your suggestion...
"My party is not a racist party. We are outward-looking. We are inclusive. We are internationalist."
BBC Question Time came from Neath, Port Talbot this week. Wood and Hamilton were joined by Welsh Secretary Alun Cairns, comedian Andy Parsons and Labour MP Chuka Umunna on the panel.