The BBC has insisted it is keeping its recipes online - and may simply move them to a second food website.
The corporation prompted outrage after reports overnight suggested it was closing its popular BBC Food website - and 11,000 recipes would be deleted.
But sources this morning told The Huffington Post UK that the recipes will remain deposited in an online archive, so will not technically be 'removed'.
One source said: "Your mum's favourite apple crumble won't disappear."
However, it would be incredibly hard to view them as they would not be optimised for Google, or updated.
Since the recipes will be increasingly hard to find via a search engine, cooks would have to bookmark the recipe's url to find it again.
In the morning, the sources also suggest BBC Food recipes would be "migrated" across to BBC Good Food - a second food website run by BBC Worldwide under the corporation's commercial wing.
That position appeared to have hardened by late afternoon when the BBC's Press Office put out a statement saying the two websites will "move to one".
The move will be seen as an attempt to square the circle between retaining its hugely popular site, while satisfying the Government's demand for it to scale-back its aspirations and not park its tanks on the lawns of commercial rivals - such as newspaper groups which publish their own recipes.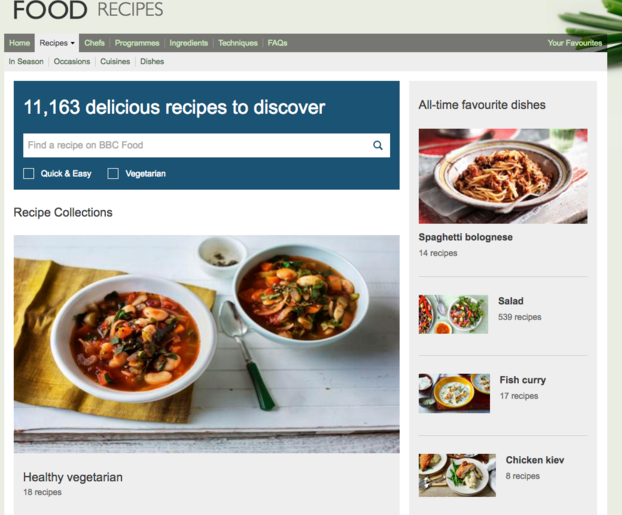 Last year, Chancellor George Osborne accused the BBC of becoming "imperial in its ambitions".
In an interview with Andrew Marr that set alarm bells ringing, Osborne said: "What is the Times, the Telegraph, the Daily Mail or the Sun or the Daily Mirror going to look like in 10 years' time? It is going to be an online paper probably.
"If you've got a website that's got features and cooking recipes – effectively the BBC website becomes the national newspaper as well as the national broadcaster. There are those sorts of issues we need to look at very carefully."
In briefings ahead of the official announcement over a package of savings worth £15 million, including the closure of BBC Food, the BBC has made a nod to this - insisting it cannot be "all things to all people".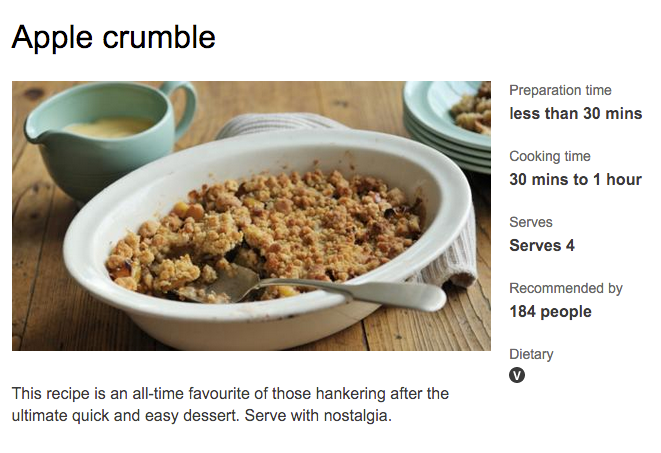 A BBC source said this morning: "The food website will close and is expected to be archived or mothballed – as happens to other old BBC sites because in principle we don't delete pages.
"That means the site won't be updated, it would fall down search rankings and won't be linked to, but if you know the URL for a recipe – or bookmark it - you would still be able to go to a page."
The decision prompted outrage on social media, and Maria Eagle MP, Labour's Shadow Secretary of State for Culture, Media and Sport, said: "This is another example of the mindless destruction caused by the Secretary of State's obsession with diminishing the BBC.
"These recipes are a fantastic resource for thousands of people, which they have already paid for through the licence fee. Labour will continue to stand up for the licence fee payer and will fight any further Government attacks on the BBC's independence."
The Conservative Government is more sympathetic to BBC Worldwide's Good Food since it pays for itself through advertising, such as from Waitrose.
The BBC is to focus on six core areas through its websites, and others face the chop as a result. They include Newsbeat, the iWonder service and the online News Magazine.
James Harding, director of BBC News and Current Affairs, said: "The internet requires the BBC to redefine itself, but not its mission: the BBC's purpose online is to provide a distinctive public service that informs, educates and entertains.
"The Review sets out what we want to be famous for online – trusted news; the place where children come to learn and play; high quality entertainment; live sports coverage and sports news; arts and culture, history and science; and historic moments, national events.
"And we are going to focus our energy on these six areas: BBC News; iPlay and BBC Bitesize; BBC iPlayer and BBC iPlayer Radio; BBC Sport; the Ideas Service; and BBC Live.
"We will stop doing some things where we're duplicating our work, for example on food, and scale back services, such as travel, where there are bigger, better-resourced services in the market."
Popular in the Community