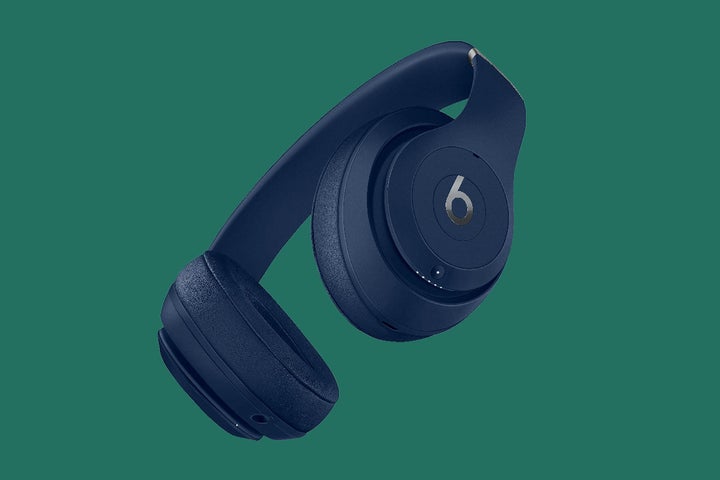 Beats has always had something of a hard ride from the audiophiles of the world.
Often criticised for being overpriced, too bass-heavy the brand has defied this snobbishness and ended up selling absolutely bucketloads of headphones.
While in the past some of the criticisms levelled against Beats would have been accurate the company has gone through something of a renaissance, starting just before being bought by Apple and reaching fever pitch in the last 12-months.
The results? Todays Beats headphones aren't too expensive for what they offer, they're not as bass-heavy and they're a million miles from the snobbishness that has hung over them.
The latest example of this turnaround are the Studio3 Wireless headphones. They're Beats' flagship wireless headphones that offer Pure ANC noise-cancelling, improved battery-life and Apple's very own W1 audio processor inside.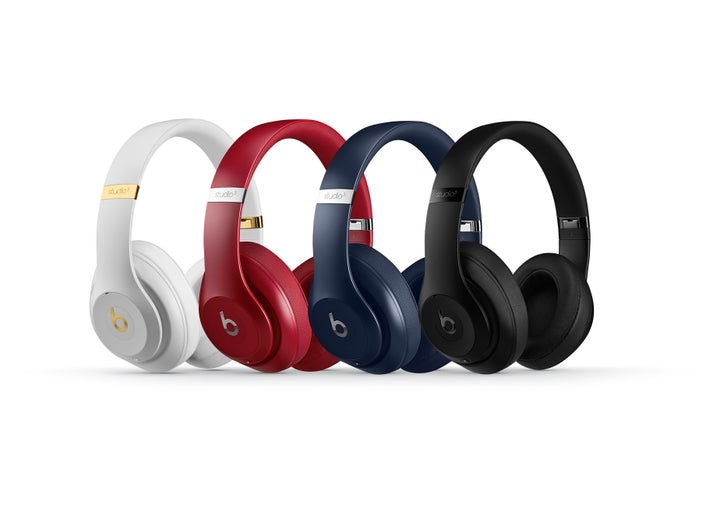 On the outside they look much the same as the previous Studio headphones.
A soft-touch matte plastic body keeps them light while small metal accents and leather earcups remind you that these are still premium headphones.
The design has always been sturdy and even without the carrying case our pair brushed off being thrown into a bag each day without any wear and tear.
The colour choices are of course influenced by Apple's iPhone line-up but they're implemented in a way that's stylish and non-obtrusive.
The earcups are soft and well-cushioned making them comfortable on the ears, if we had one complaint it is that we did feel some minor pinching on the top of the head during listening periods of over an hour or so. That being said, out of the competition we've used only Sennheiser's PXC 550′s stand out as being able to give us a full flight's worth of comfortable listening.
It's a tough one to call a judgement on because honestly it can sometimes just depend on the shape of your head.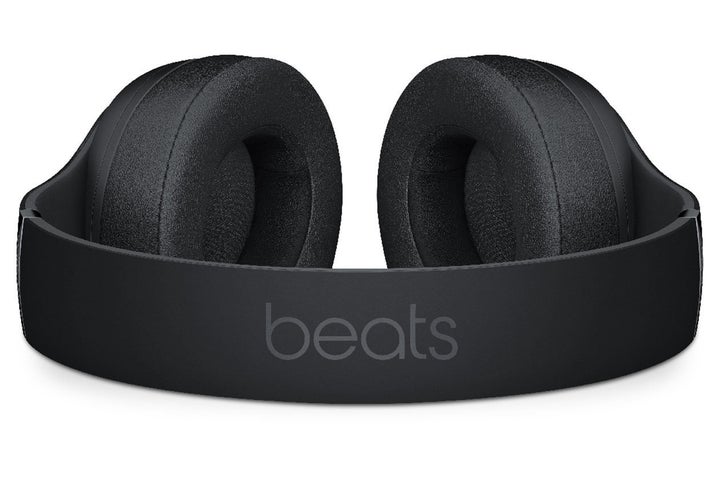 Thanks to Apple's W1 chip, setting these headphones up on an Apple device is fantastically easy - you simply turn them on and they'll pop up on your iPhone. You then press connect and just like that they're connected not only to your iPhone but also your Apple Watch, MacBook and iPad. It's a neat trick and it's one that sadly is exclusive to Apple's family of devices. Thankfully if you're an Android user, setup is still incredibly simple and just involves diving into the Bluetooth menu of your phone.
The Beats Studio3 offer a brand-new type of noise-cancelling called Pure ANC.
Traditionally, noise-cancelling works by having microphones on the outside of the headphones listening to the ambient noise. Software inside the headphones then recreates that ambient noise and inverts it, piping it through alongside your music and effectively cancelling the disturbance out.
According to Beats this is too heavy-handed an approach, so with its noise-cancelling its engineers decided to use something quite different.
The Studio3 still have the microphones on the outside, except this time it compares in real-time the noise-cancelled music with the original track.
It then looks for anomalies in the waveform between the two and makes tiny adjustments to best fit the original piece of music.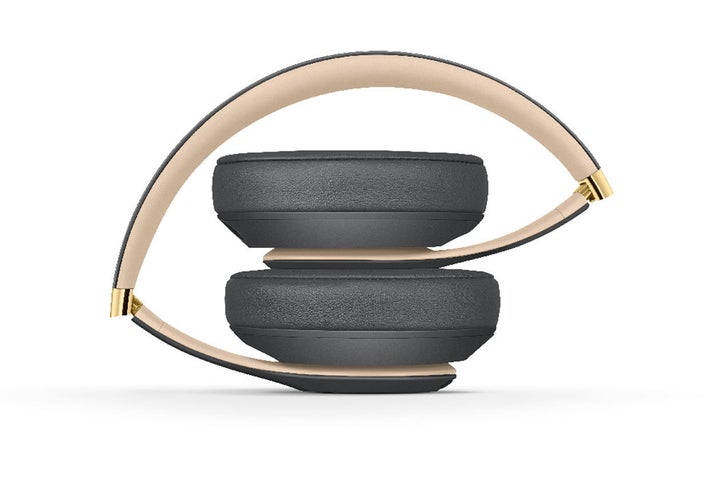 What's pretty astonishing about all this is that it's doing it 50,000 times every second.
Does it all work? The short answer is yes, but it's not the absolute game-changer that Beats are making it out to be. The noise-cancelling is truly excellent, of that there's no doubt, but it still suffers from the tiniest of hisses, something that almost all noise-cancelling headphones suffer from.
It's also completely automated, so unlike Bose, Sennheiser or B&W there's no way to fine-tune the settings or even change functions like the EQ. That's a shame as it would have been nice to have more freedom over how they sound.
And how do they sound? Really, really good. These are by far and away Beats' best-sounding headphones ever and it's a testament to the progress the company has made. The mid-range is beautifully clear, and while the higher notes can feel a little underserved at times the bass is tightly delivered with a meaningful sense of oomph.
Are they perfect for listening to classical music? Probably not, but they do at last feel like a pair of really well-balanced headphones that can suit all genres admirably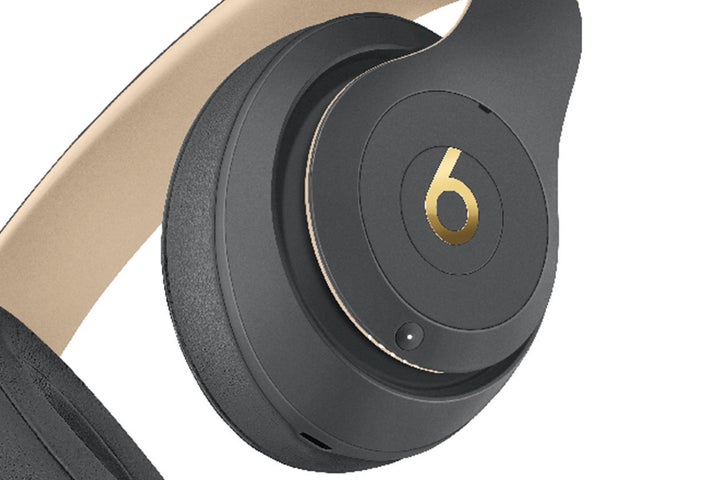 Now where the Studio3′s really excel is with battery. It is obscenely good.
Beats claim you can get 22 hours of wireless playback with Pure ANC. It's not lying either. We used ours for a full week of commuting and occasional listening in the office and found that we only needed to fully charge them once. If you turn the noise-cancelling off this increases to a whopping 40 hours.
Having this kind of battery life is absolutely vital for wireless headphones as one of the biggest barriers is the stigma that they become just one more thing to have to charge at the end of the day. If you only have to do that once a week it suddenly makes the whole proposition much more reasonable.
Just like Beats' other headphones, with Apple's W1 chip inside you can also get some serious fast-charging out of them too. Just 10mins gives you around 2-3 hours of listening.
As a pair of everyday, premium headphones, the Studio3′s are absolutely brilliant. They're cheaper than Bose and Sennheiser's noise-cancelling flagships and they feel considerably more durable too. No they don't offer customisation, but what they do offer the ultimate in convenience. You just turn them on, put them on your head and the outside world is placed on mute for as long as you want.
Who should buy the Beats Studio3 Wireless headphones?
These are a truly great pair of all-round noise-cancelling headphones. They're incredibly easy to setup, offer a great sound profile that competes with some of the older audio giants and they boast an absolutely outrageous battery-life.
Who shouldn't buy the Beats Studio3 Wireless headphones?
They can pinch a bit after long hours of listening so if you fly a lot or have a particularly long commute that's definitely something to keep in mind. They don't offer the app-based customisation that you can get from competitors either so if you're looking to fine-tune your audio we'd recommend looking elsewhere.
The Beats Studio3 Wireless headphones are available now for £299.