For too long, boys and men have been led to believe that "being a man" means being strong and silent, particularly when it comes to sharing their emotions.
But thankfully, a culture shift has begun, with Royals William and Harry recently joining a growing number of famous faces showing men it's OK to cry or ask for help.
The Being ManKind project hopes to ensure this momentum for change doesn't slow down.
Being ManKind is the latest project by social enterprise Super Being Labs and encourages boys and men to reevaluate how they see masculinity.
The project started with a book, Being ManKind Vol. 1, containing a collection of inspiring stories told by men from all walks of life. But now the makers have launched a Kickstarter page to spread their message further.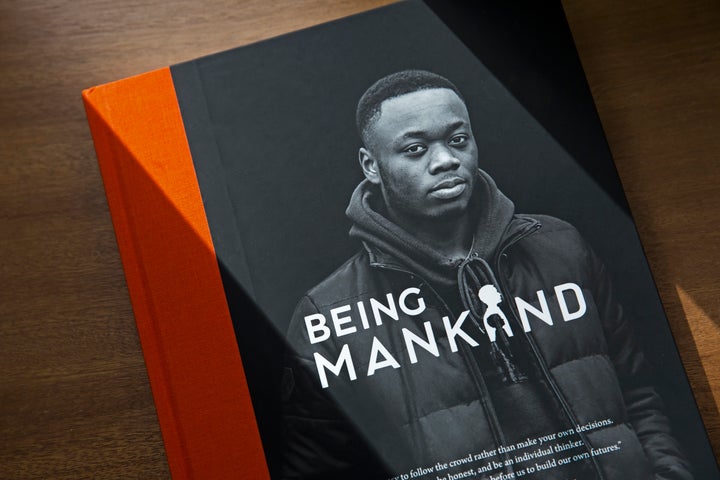 Being ManKind co-founder, Darshan Sanghrajka, believes "the world still defines people by their gender, rather than their humanity", and in order to have an equal society he beleives this must change.
"These gender stereotypes create expectations that not only damage those who are burdened by them, but they also cause harm to the people around them too," he said.
"After all, you can be powerful but compassionate, strong but weak, competitive but giving, courageous but scared…the list goes on. Gender has nothing to do with it. We have to get rid of terms like 'be a man' or 'man up'."
He believes tackling outdated male stereotypes will create a better world for both men and women.
"As feminists, we're looking to see how we can help boys understand themselves as individuals, so that they can they also start to positively understand their relationships with those around them," he said.
"Without this, we can't ever have an equal and just society…fear and greed will rule, rather than kindness and unlimited potential. It's why the team and I have embarked on this project - it's important, now more than ever before."
According to the project's producer Jenny Corrie, the book offerers an opportunity "for boys to draw on a diverse variety of experiences to decide for themselves what it means to be a man".
"The book aims to show that once you get past polarised gender expectations, you find that the only unbreakable code in humanity is kindness," she told HuffPost UK.
"Our stories provide young people with positive role models which will inspire them to strive to be the greatest person they possibly can be. In this way, they themselves can become positive role models so that they can leave their own legacy and inspire future generations."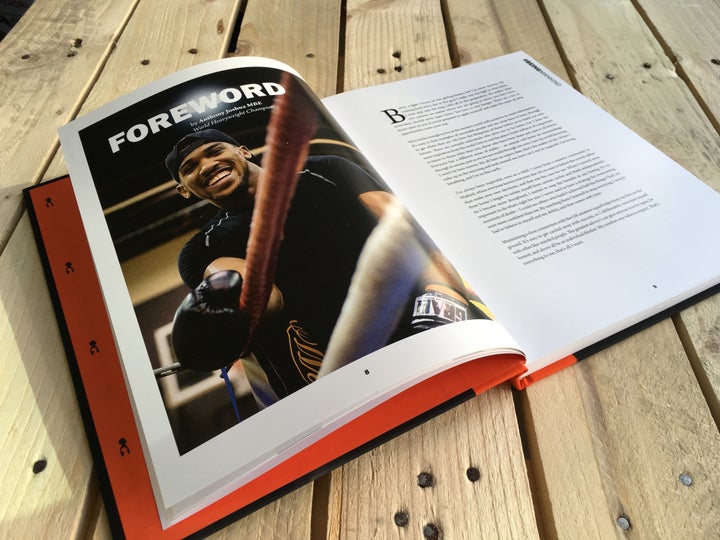 Each story in the book is accompanied with photography by the project's co-producer Priya Dabasia.
Corrie believes each story is "inspiring and powerful in its own way", but 'Unconquerable' by Scott Meenagh continues to amaze her.
"Scott talks about the moment in which his life changed forever, but rather than giving up, he forged a new path for himself. Scott was a Paratrooper and lost both of his legs after stepping on an IED in Afghanistan. He is now a Paralympic rower for Team GB," she explained.
"Scott's story shows that the human body and mind is capable of achieving incredible things. He demonstrates resilience, bravery, vulnerability, the importance of role models and striving to be the best version of yourself you possibly can be."
For every book sold, Super Being Labs donate one to a school or youth organisation that they're working with to help spread their message.
"We want these stories to create conversations everywhere, but especially in schools, youth organisations, pupil referral units and prisons," Corrie said.
"We have created lesson plans and workshops around the topics raised in the book and are delivering them to several schools and youth organisations around the UK.
"Being ManKind is more than just a book. Although this whole initiative is for people of all ages, we want to get much-needed conversations started earlier because young people are the future."
To empower more boys and men and redefine "being a man" once and for all, the team has recently launched a Kickstarter page to raise money to push their concept further.
"Our hope is to inspire young people to be confident in themselves, and support and be accepting of those around them. We know this cannot be achieved through this book alone, but this is the beginning of something bigger," Corrie said.
"Now that we have completed this first phase, our next step is digital, so that we can reach many more people with the stories.
"From there on, we will invest the money we raise to grow the team and embark on the next steps - to make videos and other online material to ensure the inspiring stories are more accessible and engaging for young people, to join our ideas into a documentary, and to add to the Being ManKind book collection. We are already in the process of collecting more stories told by men and women of all ages."
The team have already raised more than £22,000 of their £75,000 goal.
You can purchase Being ManKind Vol. 1 online now or donate to help fund the group's future projects on Kickstarter.