At age 24, Matt Haig walked out of the villa he was staying in with his girlfriend in Ibiza and debated taking his own life by jumping off the cliff.
The author, now in his 40s, says he was saved by thinking of the people in his life who loved him.
But that moment marked the height of Haig's long-term battle with anxiety and depression. 16 years later, having had several books published, Haig was ready to reflect on his own mental health journey in his book 'Reasons To Stay Alive'.
The book was not easy to write by all means, but since its release in March 2015, it has been nominated for Book of the Year at the British Book Industry Awards and sold more than 100,000 copies.
As a result, the book has been a welcome addition to theconversation about men and mental health.
"We need to dismantle masculinity," Haig tells HuffPost UK.
"We need to analyse it and stop this silly idea of weakness surrounding mental health."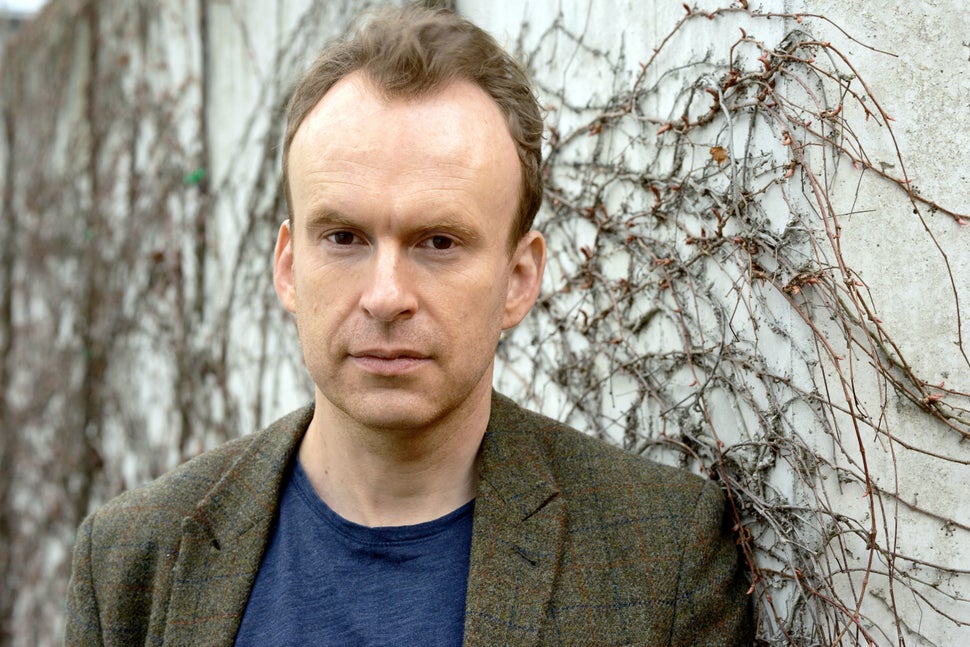 "We need to start looking at men in the way feminists have looked at women," he says. "We don't talk about what being a man is, yet every day we are guided by these rules.
"But also, our understanding of mental health needs to get better. Men's understanding of mental health is still quite ignorant.
"The more evidence we get that the line between physical health and mental health is a blurred and interrelated line, the more contagious that will be and the better it'll be for everybody."
It's easy to look back at the success of 'Reasons To Stay Alive' and assume that the process was plain-sailing, but writing about his battle with depression was not easy for Haig.
Having written 10 fiction books before, some which referenced mental health, Haig was asked by a friend who works in publishing to write the memoir.
He had no idea if it would be a success, but having written a blog post on the topic, it was the "phenomenal" response that encouraged him to go ahead.
At the time, Haig thought of it as a side project.
Since it was published, the hardback book was in the Sunday Times bestseller list for 15 consecutive weeks and the paperback was in the bestseller list for 28 weeks this year, totalling 42 weeks in the bestseller list for the book.
In short, it's been a huge success, and one that Haig did not expect.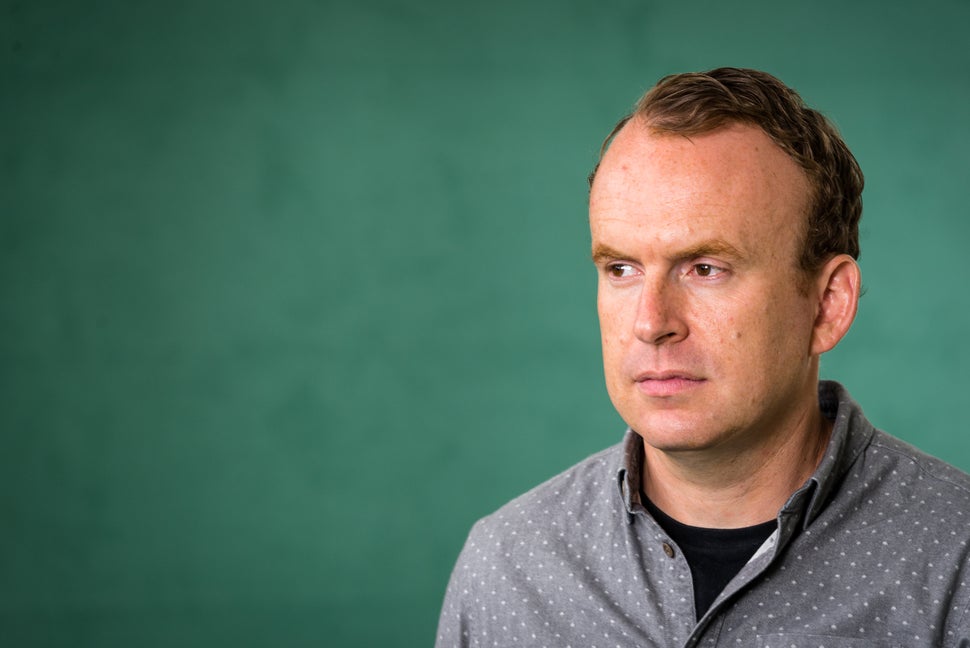 "The first surprise was that there was this huge reaction and then I started to worry about what I'd written in this book," Haig tells HuffPost UK.
"I was thinking: 'This is quite scary' and I thought I might get stick from people. I had a tiny bit of it but generally the response has been phenomenally good."
At the time, Haig received thousands of emails from people telling him how much he'd helped them and others emails requesting support.
Now, 18 months on from when the book was first published, Haig still gets up to 15 emails per day. He admits sometimes it can get too much.
"Earlier this year I was suffering again with a bout of anxiety and was getting in-depth emails about how people are feeling," he says. "Every email was a trigger and it was really hard.
"I was hearing all these new things about what people were going through and as soon as you start thinking it, you start feeling it so I had to learn slowly to protect myself from that side of it.
"But I don't regret it at all."
People aren't only turning to Haig for advice and comfort, they are telling Haig his book saved their life.
"I still don't think I've really absorbed that side of it," says Haig.
"On one hand it's nice and lovely to hear that but on the other side, having strangers saying it, I can't absorb it and it sort of scares me as well.
"(However) I did manage to turn the very worst experience of my life and totally flip it around, turning it into something good that actually helps other people.
"When I get ill again thinking about every single terrible thing, I can think something good can happen.
"I'm sure in a year's time, when it fades a bit from public consciousness, I'll be able to say it was a really good thing, but at the moment it just feels a bit too intense."
Haig says he wanted the book - that's fused together with lists, quotes, advice and narrative - to be useful for other men suffering from mental health issues.
He describes writing it as being therapy for him. He felt "lighter" after finishing it. It wasn't just about offloading, he says, it was about letting something out that was very "internal".
"It was like having something removed from your body that's causing you pain," he adds.
In his darkest days, Haig says reading prose was hard and exhausting to digest, so he wanted the book to be accessible and relatable to encourage people to keep reading.
"I knew that there were a lot of great books about depression but I also remembered that when I was ill with depression I was very scared of reading anything about depression," he says.
"What I wanted to do was try and balance being honest and authentic about depression without being depressive.
"I suppose the only reader I had in mind was myself at the age of 24 standing on a cliff in Ibiza about to jump off. I was trying to find words to talk to someone and pull them back out of the hole and see if those words existed."
Haig's book has kept up momentum in the book charts and #ReasonsToStayAlive is referenced on Twitter almost daily.
The author puts down the popularity to word of mouth, with people relating to the story and wanting to pass it on to others who are suffering. Health professionals including therapists and psychologists are giving the book out on their reading lists for patients.
But the fact the popularity of the book isn't waning may indicate the tide is turning when it comes to the way society is talking about mental health.
"If you look at it from a negative perspective, mental health rates are soaring," Haig says.
"We are at this point now in 2016 where not only do we have a mental health crisis, but we are at a point where we are ready to talk about it.
"People seem to like to have books or TV shows to point to or to give to their parents or to give to their children and explain, this is what I'm feeling like.
"It's sometimes easier than directly talking about it yourself to say 'read this' and hope they'll understand."
With the success of his first non-fiction book, Haig is keen to put pen to paper and write another book exploring more about mental health and the effects on society.
Although he's not planning on a 'Reasons To Stay Alive 2', Haig wants to write a book on how he believes modern society is sending us "mad".
"I think there's a need for a book to look at specific things about our modern life from the internet, to job pressure and peer pressure from girls worried about their appearance," he says.
"That book needs to be written."
Matt Haig's advice:

For those suffering from depression: "My one piece of advice is to try and understand that a lot of those thoughts are themselves symptoms. I was convinced beyond anything, I knew, that I would never feel better when I was 24. I was convinced that I wouldn't live to be 30 years old. I absolutely knew it. Don't trust the illness. Talk about it. Don't just stop at a first diagnosis. You can't help yourself until you absolutely know what you're dealing with."

For friends and family of those suffering from depression: "I stayed in this world and I stayed alive because I knew there were people who loved me and they told me they loved me. At the very most basic level, it's about being there and expecting that you love them and you care about them. I think personally, my one controversial thought on this, is that it's better to say something even if it's the wrong thing. If you love that person and if you're doing it from the right place, it's better.

"Silence isn't just dangerous for the people who are suffering from depression, it's also dangerous to other people around that person if they stay silent too. Silence is what kills. It's about giving people space when they really need space but just making sure that everyone knows that they are there to talk to and someone to listen to because the thing is more than anything, people just want to express what they're feeling."
Useful websites and helplines:
Mind, open Monday to Friday, 9am-6pm on 0300 123 3393
Samaritans offers a listening service which is open 24 hours a day, on 116 123 (UK and ROI - this number is FREE to call and will not appear on your phone bill.)
Get Connected is a free advice service for people under 25. Call 0808 808 4994 or email: help@getconnected.org.uk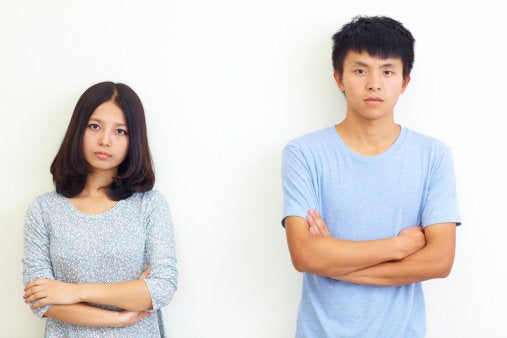 15 Facts About Depression