Valentine's Day is officially over and Pancake Day has arrived, which means all focus is now on the next big event in our diaries (because what else is there to look forward to right now?) and that's Easter.
While the day itself doesn't fall until April 4 – so you've got plenty of time to stock up on chocolate eggs and hot cross buns yet – Good Housekeeping Institute's taste testers have been busy gorging themselves on supermarket goodies to find the crème de la crème of Easter edibles.
Tasters loved that the speckled eggs were embedded into the shell of the giant milk chocolate egg, as well as its distinctly sweet and creamy taste.
The eggs were chosen after brands and grocers were invited to send their best Easter egg for this year to the panel – a total of 42 eggs were tested by a mix of experts and regular shoppers.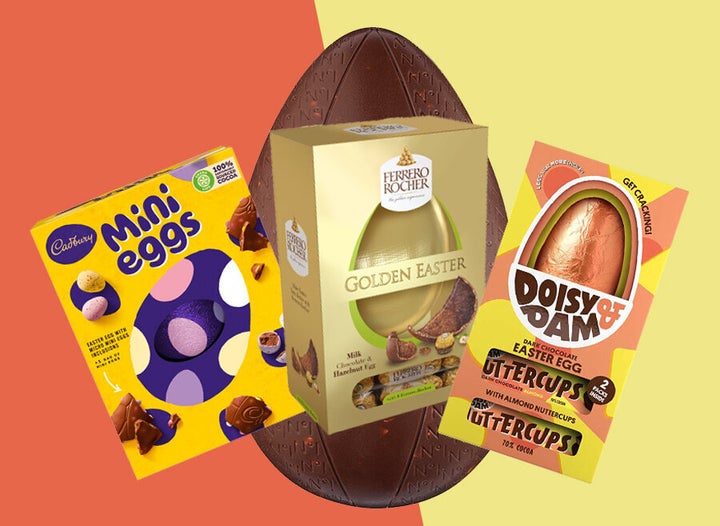 Once the eggs had been scored, panelists assessed the top-scorers in a range of categories, from supermarket own-brand to vegan eggs.
The runner up for overall best Easter egg was Ferrero Rocher's Large Boxed Egg, (£10) which scored 92 out of 100.
Waitrose took the top spot in the supermarket own-brand category: its No.1 Hidden Truffles Nutty Milk Chocolate Easter Egg with Salted Caramel Truffles, (£10) scored 90 out of 100.
The accompanying four golden salted caramel truffles went down a treat with tasters, who were also quite partial to the sweet and salty hit of the egg itself, which is laced with salt crystals and almonds.
The best vegan chocolate egg according to testers is Doisy & Dam's 70% Dark Chocolate Easter Egg with Almond Nuttercups, (£8) which scored 82 out of 100.
Of particular note were the red fruit and coffee flavours in this egg and the two packets of the brand's almond butter chocolate cups that accompanied it.