Will Cundall lit up the room with his best man's speech at a wedding recently - but not in the conventional sense.
He left the wedding party in shock when he accidentally set his speech on fire.
Cundall had just addressed guests at Alex and Abby Pace's wedding when he threw his piece of paper onto the table.
Unfortunately it caught on a candle decoration and burst into flames.
The 26-year-old blamed his clumsiness on booze, as he'd had one too many before addressing the crowd.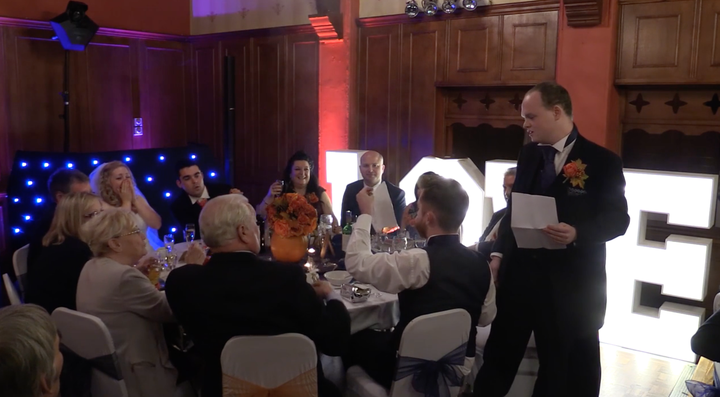 "I was a bit tipsy to be honest. I needed a couple of glasses to get a bit of Dutch courage. I was rambling for about 10 minutes longer than I expected," he told The Mirror.
"I was quite nervous so I think I just threw the notes down in relief more than anything at the end and then I didn't pay too much attention.
"It wasn't the way I had anticipated ending my speech but it certainly got people talking."
Thankfully a quick-thinking member of hotel staff took the flaming paper out of the room and put the fire out before anyone was seriously injured.
At least the speech was memorable.