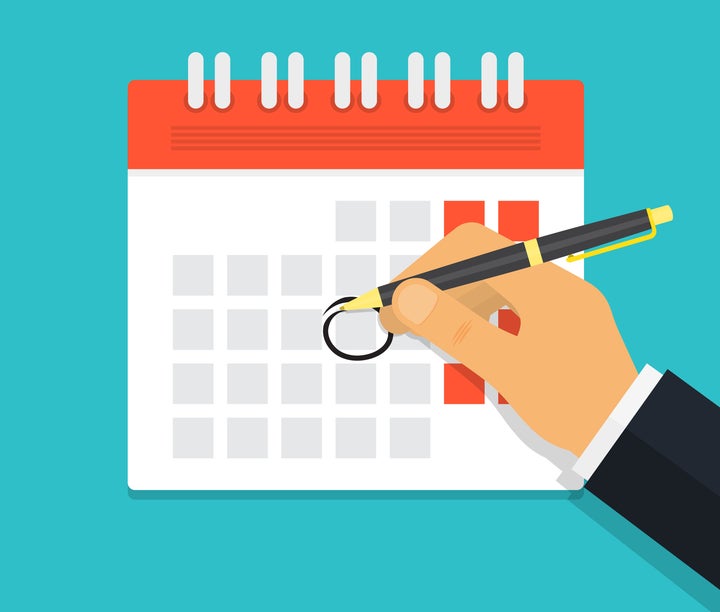 Winter is well and truly here. And as the days get darker and colder, is it any wonder we're daydreaming about next year's holidays already?
And whether you're planning on a once in a lifetime trip or something a little bit closer to home then you'll want to ensure you make the most of your annual leave.
With a little bit of planning ahead (and looking at where the bank holidays fall next year) you can maximise those days off for a longer break.
All you need to do now is get booking before they get taken by your colleagues.
Turn 8 days into 16 at Easter
Over April and May you need to book the following days off in order to get the maximum time off: Monday 6 April, Tuesday 7 April, Wednesday 8 April and Thursday 9 April.
Then a second set of days between Tuesday 14 April to Friday 17 April. All of these days together come to a grand total of eight days of annual leave.
But - because of weekends and the four-day bank holiday - you will end up with 16 consecutive days off work.
For most people who receive 25 days annual leave, this means there are still 17 days of annual leave to play with for the rest of the year (which means you can also take advantage of the system over the Christmas break too).
Turn 7 days into 16 at Christmas 2020
We know it seems like a long way off (we haven't even got this Christmas out of the way yet) but if you're a planner like us then you need to get ahead to maximise your time.
So in December and January next year you need to book off: Monday 21 December, Tuesday 22 December, Wednesday 23 December and Thursday 24 December.
Then a second lot of days off: Tuesday 29 December, Wednesday 30 December and Thursday 31 December.
This is only seven days of holiday but another 16 consecutive days off (including Christmas day and Boxing day).
Even with this, and your Easter break, you will still have ten days annual leave to take throughout the rest of the year.