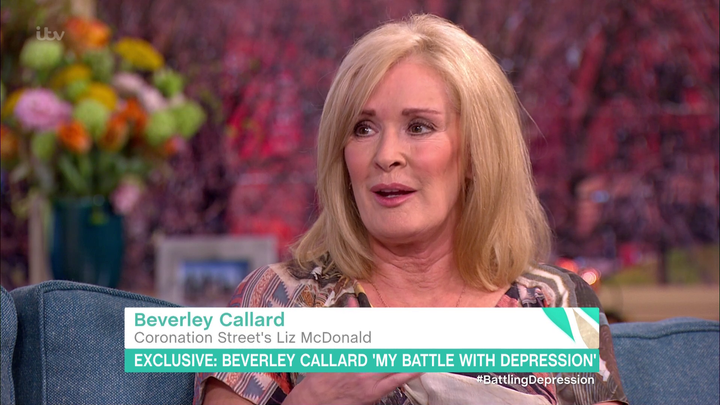 Beverley opened up about her depression during an interview on 'This Morning', telling hosts Ruth Langsford and Rylan Clark-Neal that her latest spell of the illness began 11 weeks ago, when one of her anti-depressants was taken off the market.
Explaining she had been "really well for five years", she said: "I went for my repeat prescription, the doctors and chemists didn't know it had been stopped, and I was without it for two weeks thinking 'well actually, maybe I don't need it because I'm fine'.
"I was filming most scenes most days and doing fine, but after five or six weeks, I started to slide. And then I found out that the drug was to be no more, and then of course you've got trial and error with something new."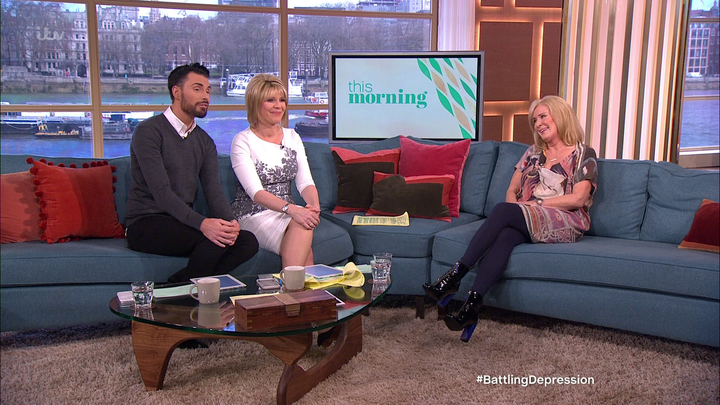 She continued: "The problem is, once you go right down into that black hole, it's very hard to get yourself out of it, and I knew I was going there. I lost confidence totally, and to be honest, to play [my character] Liz you've got to be very brave to put those clothes on I have to tell you!
"I put on this PVC skirt and thought 'oh goodness me'. That day I just felt idiotic and that I'm not up to doing this anymore, and my confidence had just totally gone. I looked around the set and there were all these beautiful females and I just thought, 'I can't do it,' and I sat on the Rovers stairs for a little while whilst they were moving cameras and I was just crying silently.
"One of the make-up girls, who are our great friends, they saved my life. They know me so well and they just said, 'you need to go home.'"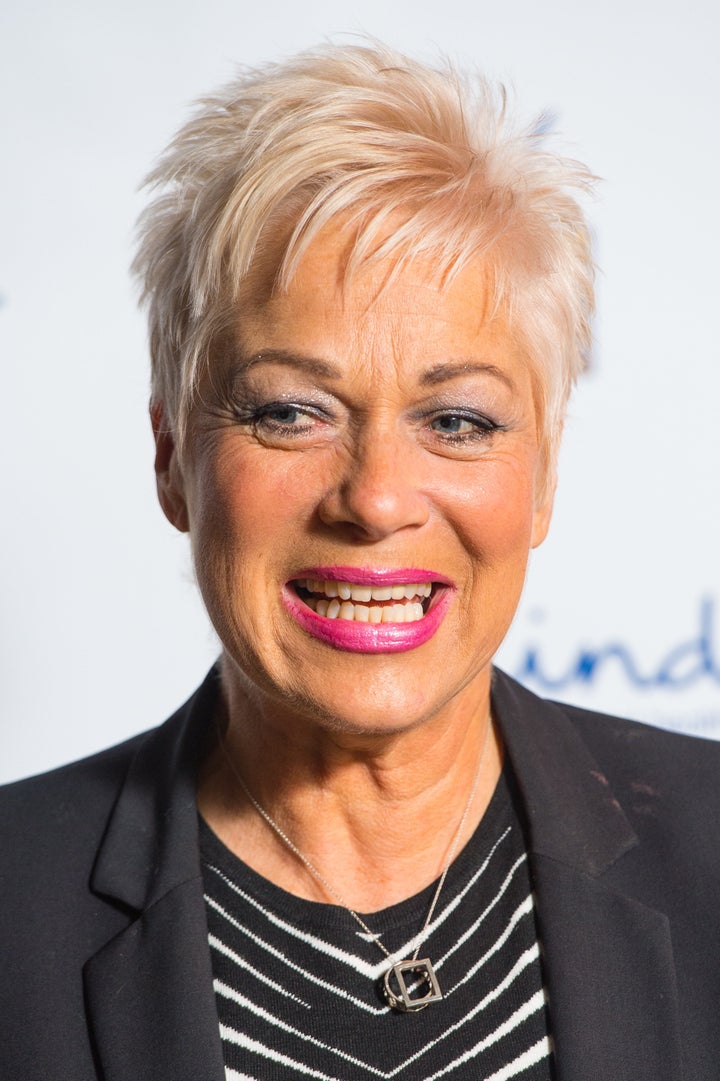 However, Beverley revealed she then found it difficult to get the right treatment, after one doctor turned her away.
"I went to see a consultant and I have to tell you, he was rubbish," she said."He looked at me as if I was an idiot.
"The problem is, you have to be strong enough to say 'please help me, I know I need help, I don't know what the help is, you have to tell me,' he just looked at me as if I was stupid."
She went on: "In the end I had to come to London to see a professor and he saved my life. He just got the balance right, and he told me how I was feeling and he was bang on.
"Denise Welch recommended him - she was amazing," she added of her former co-star, who has been open about her own struggles with depression.
During the interview, Rylan admitted that he was "going through something very similar at the moment", telling Beverley: "Listening to your story is just so inspiring about what you've said, what you've been through, and especially Jon, your husband - he went to night classes for two years to really understand depression - so he's your rock and can be there. It's unreal."
"I'm not surprised that something like that affects you because the one thing you must remember is it's the curse of the strong," Beverley told him.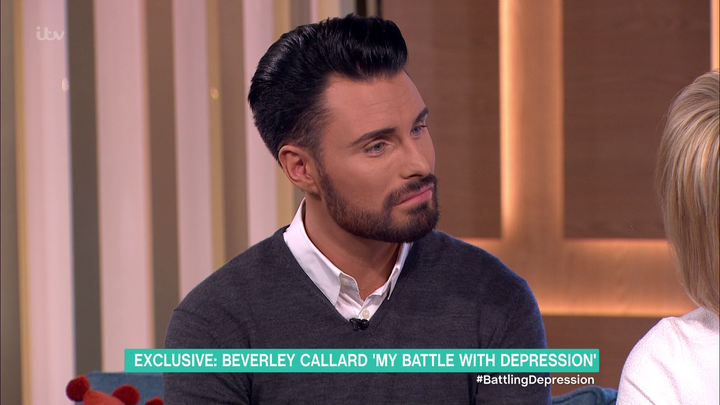 "We are people pleasers and we are perfectionists, and demand so much of ourselves that we put ourselves under pressure, and you're a very creative person, that comes across. And with that, sometimes, we are almost born with a gift and a curse at the same time."
Beverley later revealed that she would soon be returning to work on 'Coronation Street', adding: "I'm back on 1 May - in a PVC skirt I'm sure!"
'This Morning' airs weekdays at 10.30am on ITV.
Tap the picture below to launch the slideshow...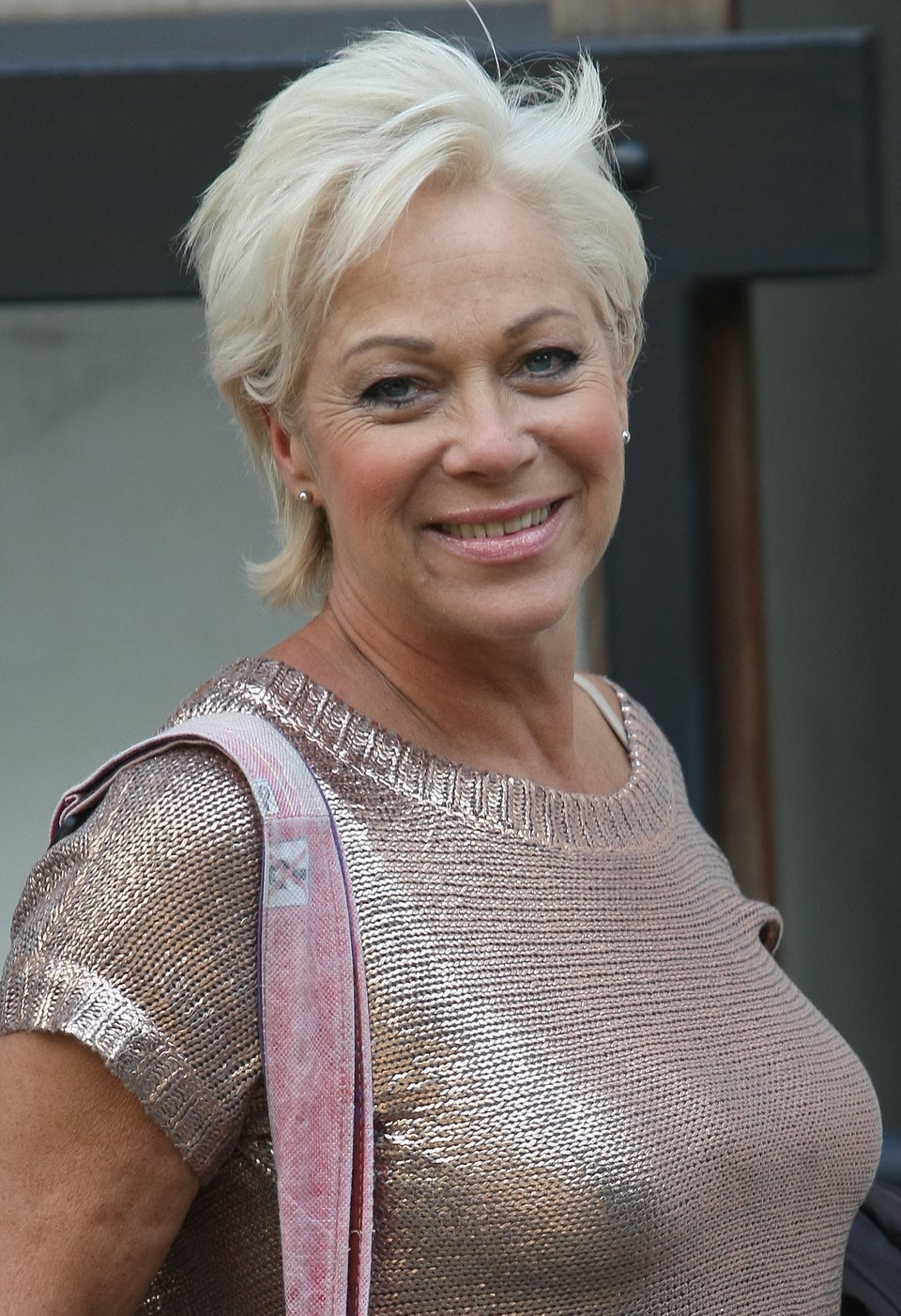 Coronation Street - Where Are They Now?