OK, we're not even sure where to start with this one, so let's just say it simply, Beyoncé's performance at the Grammys was absolutely incredible.
In a night that had, up until that point, given us Lukas Graham and Kelsea Ballerini performing '7 Years', James Corden opening the show with some dodgy rapping and Ed Sheeran faffing about with his tape loop and a plain old t-shirt on, Beyoncé's much-needed arrival really made an impact.
Her performance opened with a projection of the pregnant singer, as well as her mother and daughter, Tina Knowles and Blue Ivy Carter, beamed onto the stage in hologram form, accompanied by pre-recorded quotes about motherhood used in her visual album, 'Lemonade'.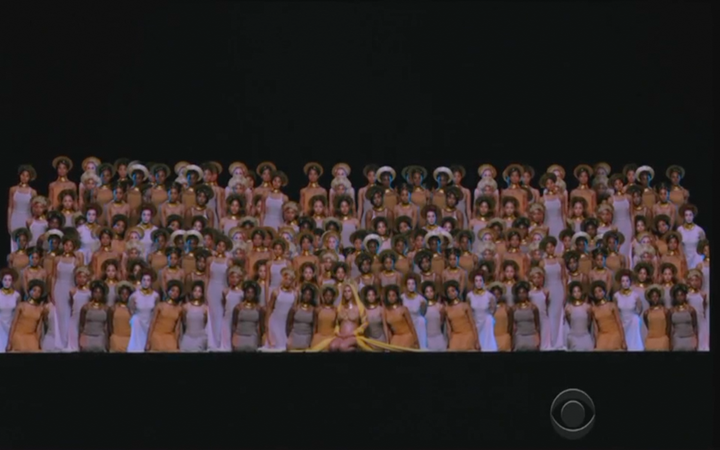 Following this, she launched into an elaborate rendition of album cut 'Love Drought', during which she and her dancers performed in slow-moving unison, before she sat down in a chair which tipped a full 90 degrees, all while her vocals remained flawless.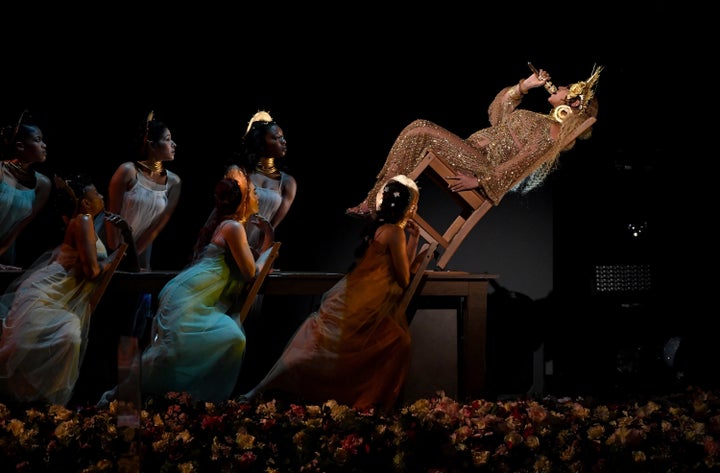 Following this, she gave a stripped-back version of 'Sandcastles', one of the many songs on 'Lemonade' which deal with the themes of reconciliation following an infidelity.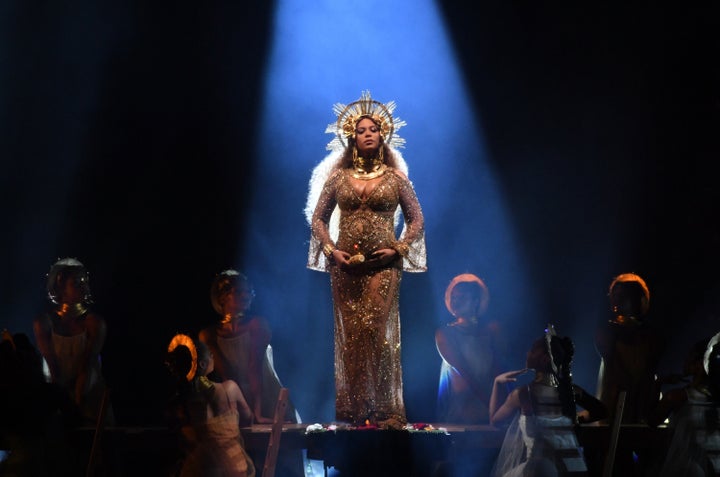 Beyoncé received more Grammy nods than any other act this year, with an impressive nine nominations across several genres, including R&B, rap and rock.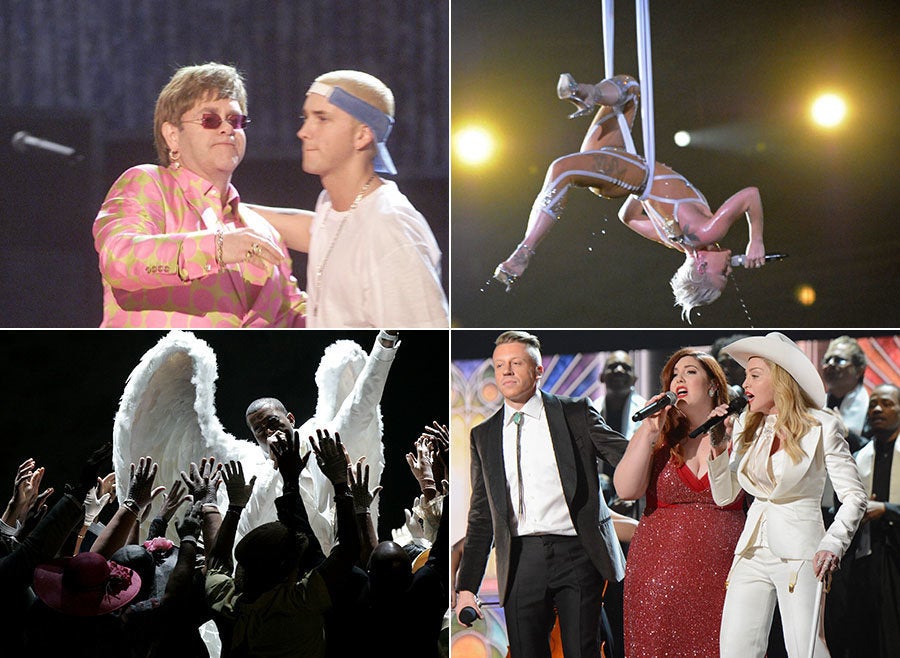 25 Most Memorable Grammys Performances