Beyoncé has bought Sir Phillip Green out of her Ivy Park clothing line meaning the 37-year-old singer now owns 100 per cent of the activewear business.
Launched in 2014 the athletic line was partnered with the Arcadia empire and went on to be stocked in Topshop stores around the world from April 2016.
When it was previewed at Topshop's Oxford Street flagship, in London, Beyoncé said she was "pushing the boundaries" of athletic wear.
Now, in a statement seen by the Daily Mail, Parkwood – Beyoncé's company – has said it paid an undisclosed sum to obtain Green's share of Ivy Park.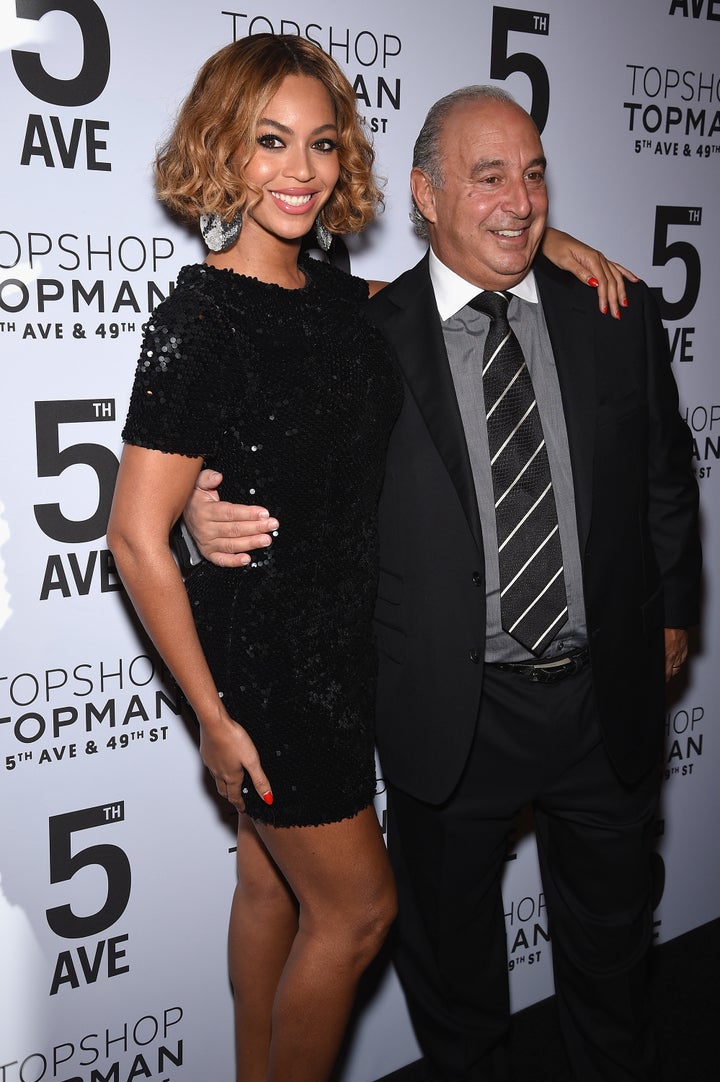 The company insisted this wasn't a decision taken in light of recent events and had been in discussion for almost a year.
In October, Green was named in parliament as the businessman at the centre of a 'British #Metoo' scandal. He has since "categorically and wholly" denied allegations of "unlawful sexual or racist behaviour".
Beyoncé isn't the only one to put some distance between themselves and Topshop. We Are Cow, a vintage brand from Manchester stocked in Topshop stores around the UK since 2014, is also cutting ties with the chain.
In a post on its Instagram page on 2 November, We Are Cow said: "In light of recent events we are removing our concessions from Topshop." Stock will now be available in the brand's own stores and online.
Following Beyonce's buy-out from Green, Ivy Park clothing will be stocked with Net A Porter, JD Sports and Selfridges. Any orders that have already been placed with Topshop will be fulfilled.