For a generation of teenagers, Topshop was the high-street fashion mecca that defined the weekend. Either it was where you worked your first Saturday job or where you went to spend your hard-earned earnings from elsewhere. Up and down the country, packs of girls headed to their nearest high street in search of a pair of Jamie skinny jeans.
"It was the first place I feel I started to develop my own sense of style," Aishya, from London, tells HuffPost UK.
"Even though everyone else my age was wearing the exact same thing, it was somewhere my mum didn't shop and that was good enough for me."
Caroline* from Bath, agrees: "Topshop was just part of my childhood. I used to go with my friends every Saturday before a night out. But not now."
Founded in Sheffield in 1964, Topshop quickly expanded and today has more than 500 shops worldwide. Thanks to its availability, cool aesthetic and relative affordability, it became synonymous with young women. Spearheaded by its four-floor flagship on London's Oxford Street, Topshop was the girl we all wanted to be (and your mum didn't actually disapprove of).
Unlike other high-street brands that had their good seasons and those where they fell off the radar completely, Topshop consistently nailed what young women wanted. Even as an adult (when aisles of crop tops seem out of touch with the wardrobe you need now), you might still pop into Topshop.
In 2006, the brand's phenomenal growth was acknowledged as Phillip Green, chairman of the Arcadia retail group that includes Topshop, was awarded a knighthood for his services to retail. Not only was the establishment recognising the power of Topshop, but its fanbase was growing larger by the day.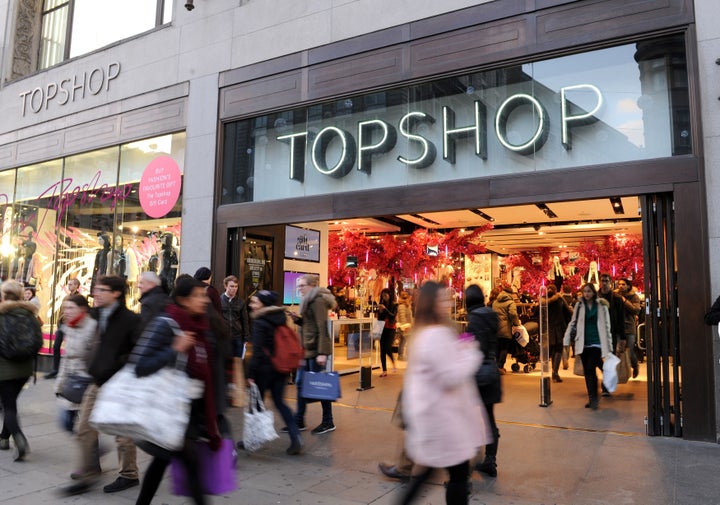 This phenomenal popularity came to a head the following year when Topshop launched its first collaboration with supermodel Kate Moss, an inspired hook-up that set the stage for an ongoing relationship between the high street and influencers: think H&M and Karl Largerfeld, Stella McCartney and Jimmy Choo.
On Moss collection launch day, teenage girls queued in their hundreds to get a peek at the goods – despite many of the price points being way out of reach of a teen budget (that red pansy tea dress still sells on eBay for £100 more than a decade later). Green and Moss were pictured embracing in the Oxford Street window, a photocall friendship that only made us believe in the brand more.
In subsequent years, Green was hardly the shy and retiring businessman who hid behind spreadsheets. He was regularly pictured with models like Naomi Campbell, Cara Delevingne and Suki Waterhouse (all wearing Topshop, of course) and Alexa Chung (who went on to design her own range in 2015).
And for anyone who still doubted Topshop's pulling power, it was fully cemented in 2014 when Beyoncé signed a deal to launch an activewear brand, named 'Ivy Park', with the UK retailer.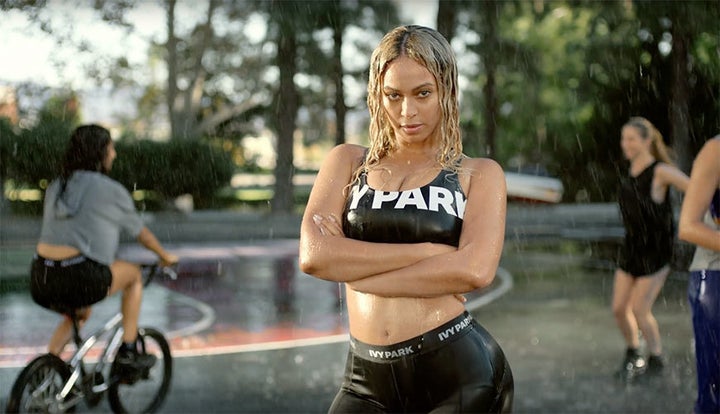 Now, just over a decade after his appearance in that shop window with Kate Moss, Philip Green has been named in the House of Lords as the businessman at the centre of a British 'me too' scandal.
Former Cabinet minister Lord Hain told fellow lords he felt it was his duty to use his parliamentary privilege to name the business tycoon, saying: "[Green has used] non-disclosure agreements and substantial payments to conceal the truth about serious and repeated sexual harassment, racist abuse and bullying".
The Telegraph says if the full extent of accusations come to light, they would "be sure" to reignite the #MeToo movement in the UK, which reached global prominence in 2017 after high profile women spoke out against the behaviour of Harvey Weinstein and other Hollywood figures. Green has said he "categorically and wholly" denies allegations of "unlawful sexual or racist behaviour".
But what are the implications for our love-in with the high street store that clothed a generation of young women, and made a staggering £933.6 million in sales last year alone? Whether you love or hate Topshop's fashion, there's no denying the brand's longstanding cultural gravitas. In recent months, however, there have been signs of a growing tension between the brand and its female following.
In September, Topshop was widely criticised after abruptly cancelling a feminist pop-up with the publisher Penguin to promote, 'Feminists Don't Wear Pink', a collection of essays by women, edited by Scarlett Curtis.
Reports said that the abrupt U-turn occurred after Green spotted the event at the Oxford Circus store and wanted it gone.
Topshop later apologised and made a £25,000 donation to charity but it was clear that many of its customers had already made their mind up and the hashtag #BoycottTopshop began trending on Twitter.
Curtis said of the incident: "The patriarchy is alive and kicking... the fact they clothe entire nation of teenage girls but won't support something that fights for their equality is awful and heartbreaking."
She also started her own hashtag #pinknotgreen, which encouraged women to shop elsewhere, and revealed that lots of women have stopped handing over their money to Topshop.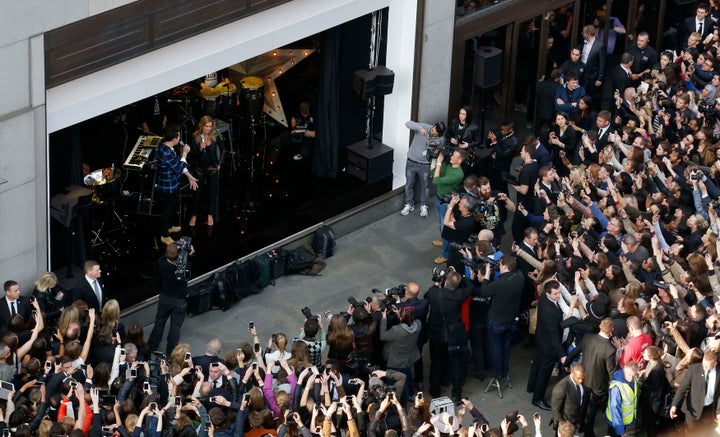 Prior to the pop-up, Topshop had already come under fire from the plus-size community for continuing not to stock clothes above a size 22, despite making accommodations for smaller customers.
Blogger Callie Thorpe said in a tweet: "Brands are wild. They will go as far to make 'half sizes' to cater to people that can already find clothes in their size across the entire high street but won't make plus size clothes above a 16 I guess size doesn't matter if you are plus size then, aye."
Earlier this month, the brand was also accused of refusing to accommodate trans customers. Travis Alabanza, who identifies as trans feminine, was shopping in the Manchester shop and was refused access to a women's changing room.
Although a Topshop spokesperson said changing rooms should not be specifically gendered, it was another problem to add to a growing list.
Given the missteps of recent months, if we are finally approaching the end of our affair with Topshop, it won't have been an unexpected break-up.