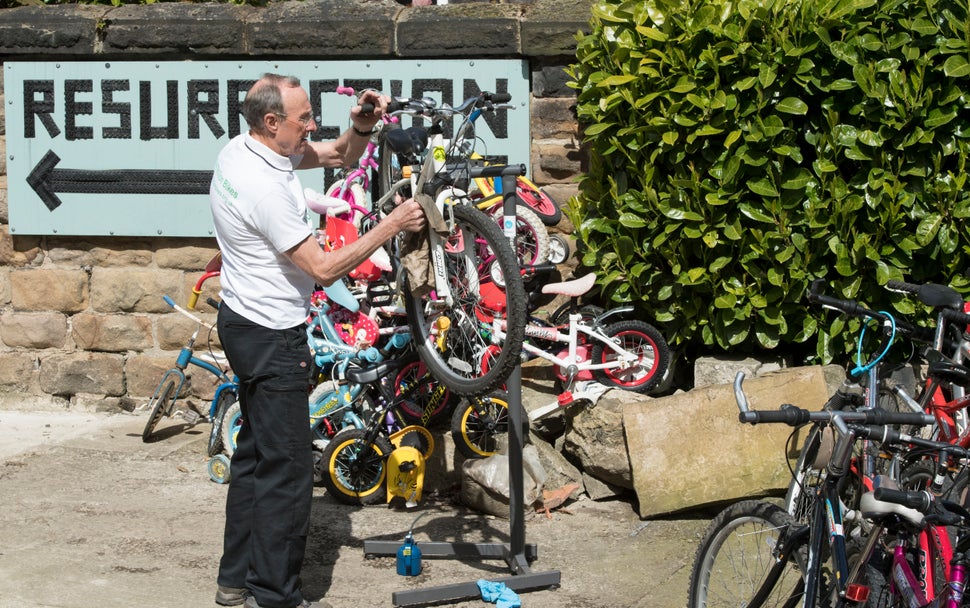 "I've loved getting back into cycling because getting fresh air, getting out of the home (or office) and being in nature allows you to ground yourself and recharge instead of being sat in front of the TV."
Amanda Daniels, 42, recently started using her bike again after 19 years. She stopped riding after getting a job 60 miles away, which meant she was in the car for 120 miles a day. She didn't have time to exercise as she was getting home late and her love affair with the bike seemed to dissolve. After going through a divorce and moving house, Daniels was inspired to take up the workout that she loved so much before.
She had her bike checked over to make sure there was nothing stuck or rusty, and was told it was good to go. Now she gets out every Saturday, often with her new partner. "Generally I now go for a four-20 mile bike ride on the weekend," she says.
I wonder how many of us have an old bike stored away that hasn't seen the light of day in months or even years. Whether it's due to a lack of time, motivation or the questionable weather, we all have reasons as to why our bike is gathering dust in the garage.
If you have a bike hidden away and have toyed with the thought of getting back on it now spring has arrived, check out the Big Bike Revival, a six-week campaign of events run by national charity Cycling UK in a bid to get as many people as they can back on their bikes this summer.
Starting on 24 April and running until 18 June, people across the UK are encouraged to get their bikes checked over and get out for a ride. The charity is holding free training courses and mechanical support sessions to ensure you get back on the road safely. Last year, they had 50,000 people take part and more than 13,000 bikes, destined for the scrapheap or left idle, were brought back to working use. And if you ask me, that's pretty bloody good.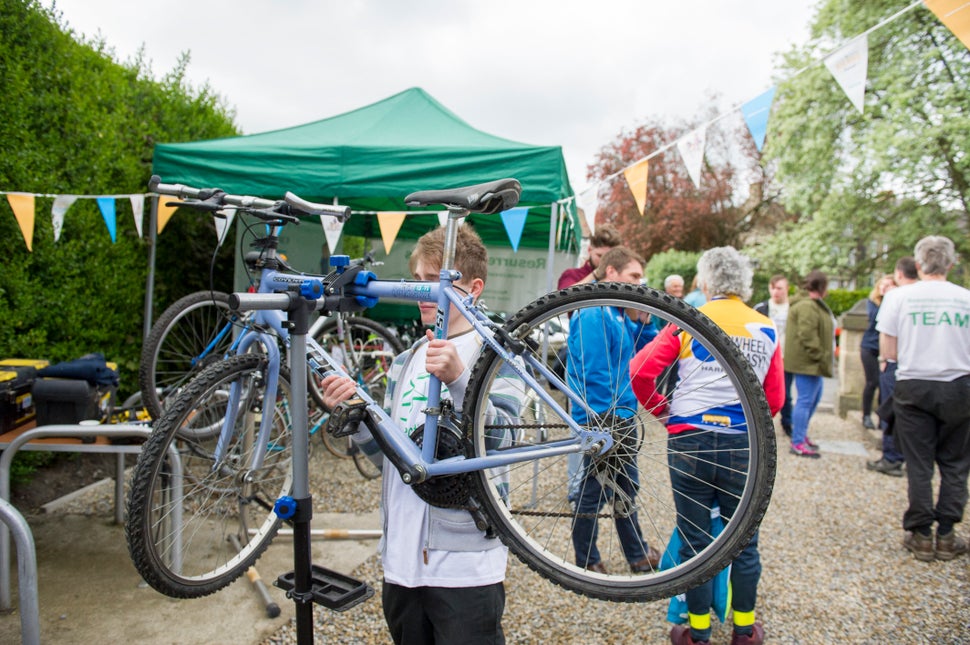 Throughout my teenage years I had a bike in my parents' garage that I never touched. When I moved out and I left the bike behind, so it got passed down to the kids of family friends. I got a new bike when I was 26 and, despite a few trips out that year, it spent the best part of 2017 sat in my dining room - barely ridden - taking up a good chunk of space. When I finally decided to take it out for a spin as a New Year's resolution in January this year, the tyre was flat and the brakes were slightly dodgy. I took it to a local bike shop to get the tyres pumped, but it wasn't until a local cycling instructor checked it over that he showed me there were a fair few other things wrong with it. To put it bluntly, it wouldn't have been safe to ride.
Big Bike Revival is all about supporting people to get back into cycling says the campaign's project manager Susan Keywood: "Most people who own bikes in the UK simply aren't using them. The first problem is that these bikes are likely sitting a bit rusty and dusty in the shed, and people don't know how to fix them up. By giving people a place where they can get on a good, safe bike, we can then also help overcome the other common barriers to cycling, such as lack of confidence."
Feeling inspired? Here's what you need to do if you're reviving your bike:
Brian Pendlebury, who runs Ceracyclone, is a qualified cycle mechanic, cycle leader and national standard cycling instructor, took us through what he checks during the Big Bike Revival events.
- Tyre condition - look for any cracks, bulges and whether they are inflated ot not.
- Brakes - check whether the brakes work: a quick pull on the brake level will indicate this. Push your bike forward while pulling the brakes so the back wheel lifts up off the floor. If this doesn't happen, the front brake is inadequate. Do the same with the back brake.
- Chains - check they are oiled, not damaged and not too rusty
- Pedals - check the pedals are not rusty, that they are moving and can spin, and that the pedal arms have no movement in the bottom bracket.
Pendlebury says while you certainly can do a basic bike check yourself, it's definitely worth getting your bike checked (for free) during the campaign if you can, or heading to a local cycling shop if you're worried it's not safe.