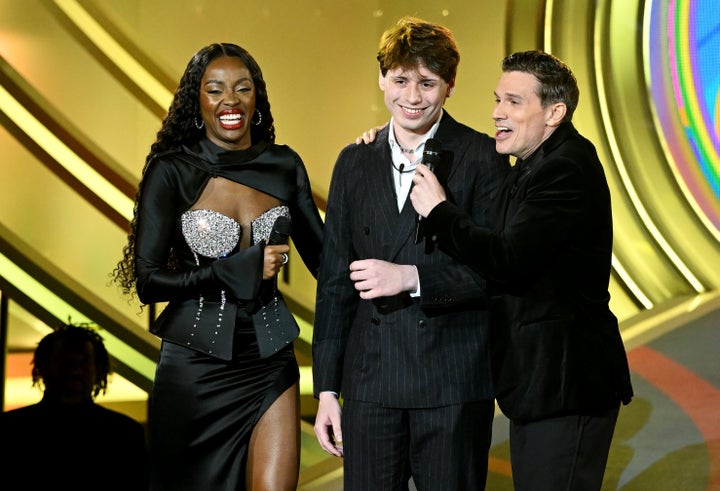 The voting figures for the latest series of Big Brother's final have been released.
On Friday night, viewers saw Jordan Sangha become the first victor in ITV's revival of the classic reality show, as chosen by the voting public.
Following his victory, it was revealed during companion show Late & Live that Jordan had received a whopping 37.8% of the votes cast, during a five-horse race against his fellow housemates.
While Jordan stormed ahead, runner-up Olivia managed to secure just over a fifth of the vote on 20.16%, and less than a percent behind her was third place finisher Henry, with 19.64%.
They were closely followed by Yinrun, who received 17.14%, while fifth place finisher Noky got 5.26% of the votes cast.
Following his victory, Jordan told ITV: "I applied on a whim and now I've been so fortunate to win. Thank you so much to everyone who's voted for me, and I'm delighted to be winner of Big Brother 2023."
He added: "I've learned [in the house, to not be] as stringent with myself as much as I have been in the past, you know, with a legal background, a legal education.
"Instead, I can just think 'F it' and go for it, and it's jolly good fun doing so, and I don't feel any shame for having done that. It was brilliant."
Big Brother returned to our screens after a five-year absence last month, with a six-week run on its new home channel, ITV2.
The reboot proved popular with fans of the original format, with a second having now been confirmed to be in the pipeline, with auditions for potential housemates already open.
Before that, though, there'll also be the return of Celebrity Big Brother, with a new cast of famous faces set to head into the house in 2024. Unlike the regular series, this will air on the main channel ITV1, rather than its sister station.