Big Freedia isn't feeling well on the day of our interview. A rigorous travel schedule promoting her first studio album in nine years has taken its toll on her shoulder, which gives her problems from time to time. It's severely affecting her today. It doesn't stop her, though. She shows up to the interview, standing a few inches above her 6'2" height with the assistance of platform shoes, gracious and open to telling her story.
Known as the Queen of Bounce, Big Freedia released Central City last week. It's a 16-track look into the heart and soul of the New Orleans that made Freedia — and a reminder for anyone who thought bounce was only a moment, that the genre is here to stay.
Bounce music, the genre derived from the New Orleans club scene, utilising up-tempo beats and call and response, has been more prominent in mainstream music. Its recent success is on the backs of many New Orleans artists and DJs who have carried the genre since it was first created in the 1980s. Big Freedia's work, specifically, has undoubtedly been the most influential in the genre's expansion. After alley-ooping Beyoncé's Break My Soul to a Grammy win and No. 1 spot on the charts, collaborating with Lizzo on Karaoke and making Drake's Nice For What the bop we know it as it was time for Freedia to pour into her own full body of work.
"I wanted to do something that is relatable to New Orleans, relatable to me, relatable to my story, going back from the things that Mom taught me, the things that the neighbourhood taught me, the things that my church taught me, and my friends," Freedia, 45, said. "So this album, I just dug deep and just thought about New Orleans and my upbringing."
The album boasts features from Ciara, Kelly Price, Kamaiyah, Faith Evans and others. She also scored a dream collaboration on El Nino with Lil Wayne, whom she connected with via Instagram DM. "I wanted to have some legends, of course," she said.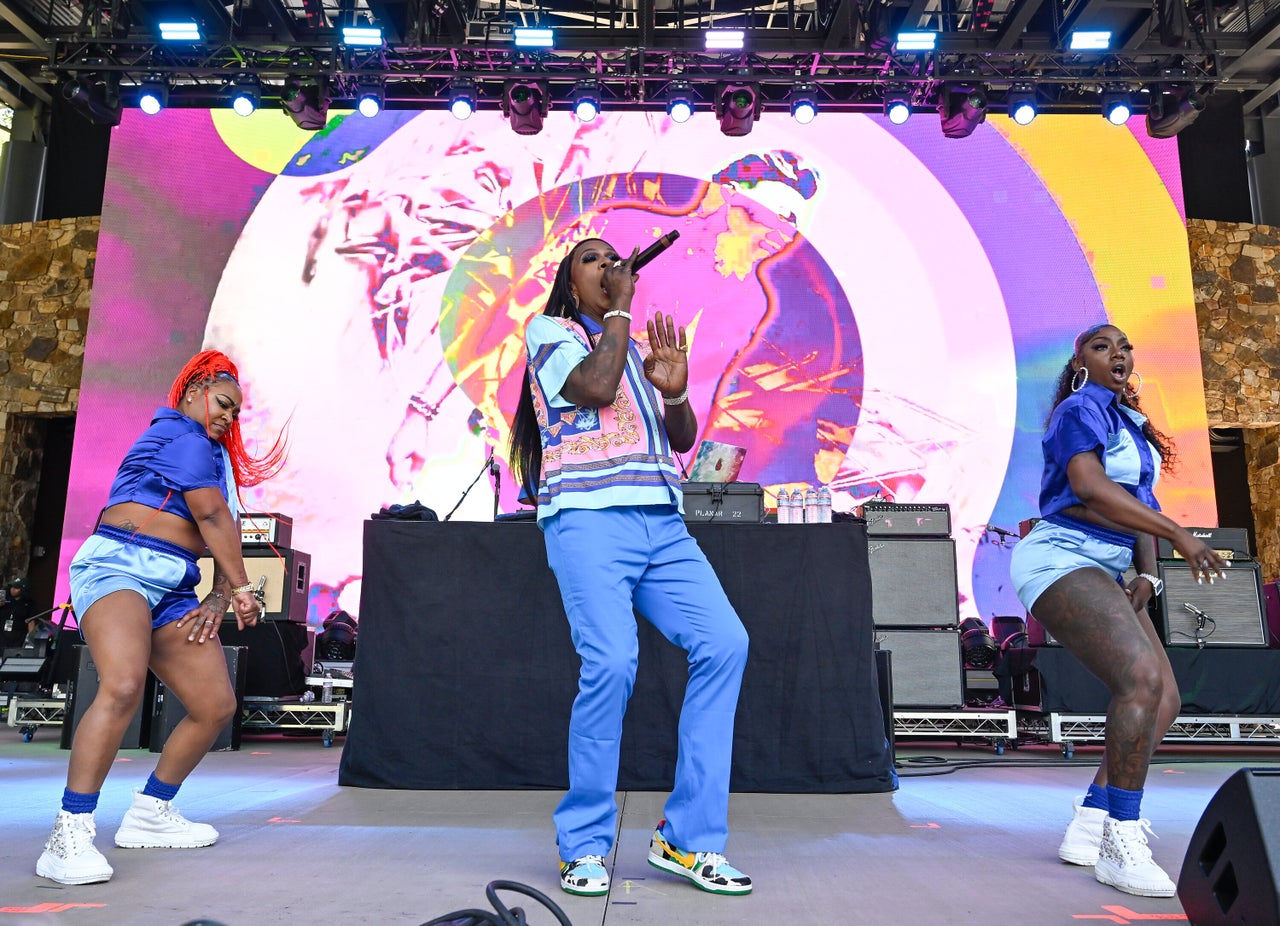 The Triggerman beats get your attention instantly as she opens the album with Central City Freestyle. She talks big shit on songs like $100 Bill and Bigfoot, letting us know that she's "stepping on these bitches necks." (And is!) She reaches into her gospel bag with the inspirational "Motivate Ya" while still declaring, "I need to see a lot of ass everywhere" on Throw It Back."
It's hard to listen to it and sit still. But that's the nature of bounce. The appropriate response is a physical expression, reminding you that twerking isn't just fun but spiritual at times, too. It's a triumphant reminder of what it means to press on through life's many storms at times.
Before Big Freedia, who uses all pronouns, was Big Freedia, she was Big Freddie. She found her voice early, singing as the choir director at church and school. The vibrancy and spirited call-and-response reflex of gospel laid her musical foundation. But she was no stranger to hip-hop early on, thanks to a childhood best friend, tuning into the artists on the record labels of Cash Money and No Limit, West Coast icon Tupac, Brooklyn legend Notorious B.I.G. and the iconic female rap trio Salt-N-Pepa.
When bounce first started, it was dominated by men. "There was very few women that was in the game," Freedia recalled, pointing to Cheeky Blakk, Mia X and Miss T. When bounce pioneer Katey Red came on the scene in 1998, she created a shift as the first trans woman bounce artist. "And then the gays just kind of took over. We had our own vibe, we had our own feeling," she said.
Freedia worked with Katey early on, doing background vocals and helping her write songs. When Katey summoned Freedia on stage for an impromptu performance one day, the ball got rolling on her bounce career.
"God had blessed me already to be a voice in New Orleans, so I was already known for the choir and hitting high notes in clubs on a hip-hop beat or whatever kind of song it was," she said. Freedia started getting booked for shows and parties around the city. She released her first single, An Ha, Oh Yeah, in 1999 and her first mixtape, Queen Diva, in 2003.
"I'm happy to be a part of the movement back then," she said. "But it's just that grind that kept me going. When I did the first block party in New Orleans, it blowed me away because I said a few words, and the girls got on it, and then I was starting to buzz all over the city."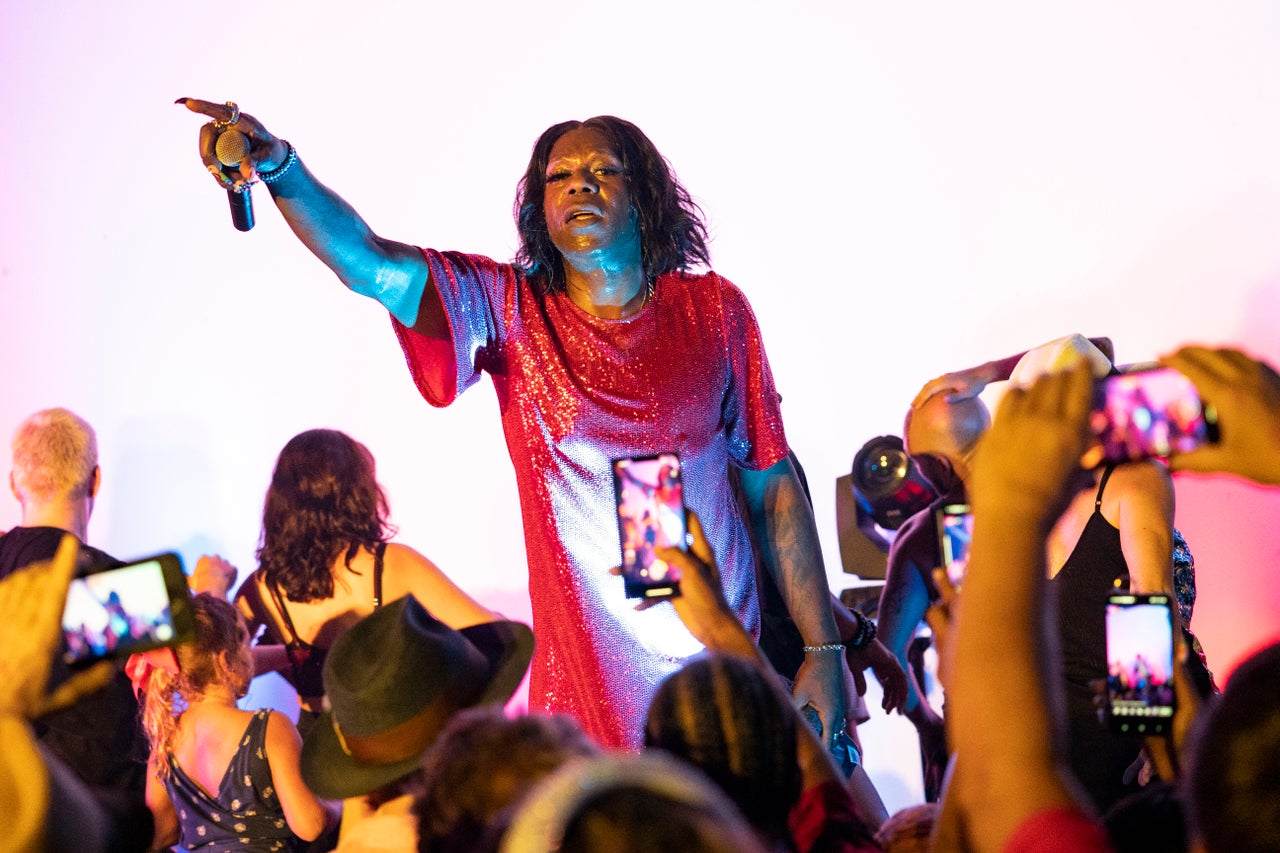 After Hurricane Katrina, Freedia helped usher in a stronger presence for bounce music across the country as displaced New Orleans natives had been scattered throughout different cities. The post-Katrina bounce revitalisation put a battery in Freedia's back, and she began taking her role as an ambassador for bounce even more seriously. Though she had been releasing EPs and singles all along, her first studio album, Be Free, didn't come until 2014.
When she told the world, "I did not come to play with you hoes" on Beyoncé's 2016 Formation, a new tide shifted for Freedia. One that included not only greater visibility for her music and for bounce, but also new devils, as she hasn't always gotten the credit for more mainstream artists using her vocals. When Drake dropped In My Feelings, which samples her voice, Freedia was not given proper credit. In fact, she had to reach out to Drake to appear in the video. She wasn't listed as a featured artist for another one of his bounce-inspired hits that used her vocals, but Freedia revealed that she was paid for the song.
Though Freedia said her greater mission is to spread New Orleans' culture and music, and that validation is fleeting, she values proper credit. Plus, her fans ride for her and will call out attempts to devalue her work.
"I love what I do, and I think that people have learned my voice enough that they're going to let it be known what needs to happen and what I need to be credited on," she said. "Just moving forward, my team is just improving and getting tighter with crediting and all of those things. I think now no one wants to not credit me, so I don't think we'll have that issue anymore."
And it's the truth. Big Freedia's name carries weight. And that extends beyond music. For six seasons, her reality show Big Freedia: Queen of Bounce aired on Fuse. That parlayed into her newest show, Big Freedia Means Business, which premiered on June 7. In 2022, she appeared on the first season of the BET+ show College Hill: Celebrity Edition. She also recently appeared on the children's show Gracie's Corner along with a kid's bounce remix of Row, Row, Row Your Boat.
"I just want to keep being a voice also for those people who feel like they don't have a voice to be able to stand up and speak out."
She's also working on Hotel Freedia, a luxury boutique hotel that will be located in the French Quarter. The hotel, including a restaurant, swim club and music venue, will make Freedia one of the first Black hotel owners in New Orleans. Freedia is also gearing up to release a line of eyelashes and press-on nails.
"I'm happy to be in the game this long and still relevant," she said.
But even still, performing is where she feels her most free. Freedia stays booked, but June has been especially busy as she's performed in several cities for their Pride Month celebrations. Though they've taken a toll on her physically, the stage is still a place of solace for her. It's her way to escape, cope, express joy and pass that energy onto her fans. She knows that's especially important now as more and more anti-LGBTQ+ laws threaten the livelihood of her and her queer fans.
"I'm not backing down no kind of way, no ifs, ands, and buts about it," she said. "I just want to keep being a voice also for those people who feel like they don't have a voice to be able to stand up and speak out. We need to just keep on fighting so that we can continue to be free."
Freedia isn't pumping the breaks. And not just New Orleans, but the overall culture is better for it. The ground she's been able to cover over the past 25 years has cemented her icon status. But still, to her, she wants to continue to work to spread the energy of bounce music worldwide.
"I just want bounce music to keep on growing and keep on getting bigger, and allowing younger artists to be able to walk through those doors, and keep on breaking barriers, and do the music that they love to do," she said. "It's our culture. It's our sound. I just want it to keep on living on and on."