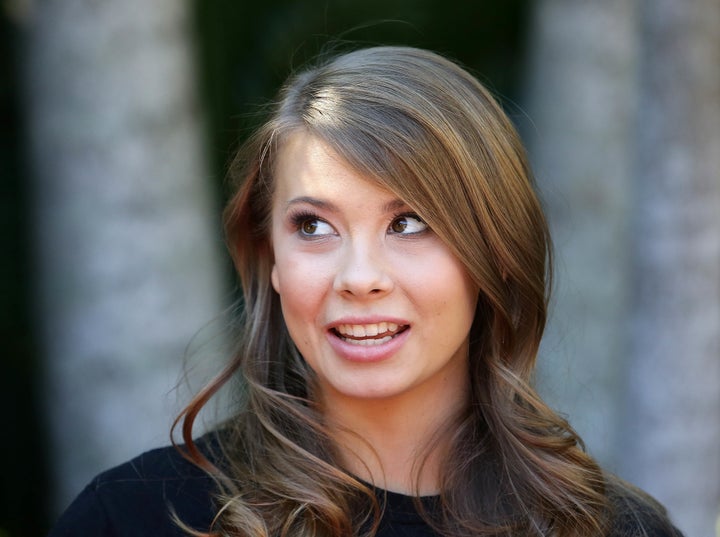 Bindi Irwin has been accused of animal cruelty after posting a video showing herself and a team of conservationists capturing a crocodile.
The daughter of the late Steve Irwin pinned the 15 foot beast - named Big Dunc' - to the ground as part of an annual research trip to monitor the animals.
Despite the well-intentioned actions of the team at the Wenlock River in Australia, many of those commenting on the video were highly critical.
One wrote: "This is inhumane and unbelievably cruel. You should be ashamed!"
Another said: "Don't get why everyone had to jump on him he wasn't even moving and had his mouth tied?"
But one fan disagreed and wrote: "I'm sorry that you think that way, but you are in fact wrong. These creatures need to be rescued from areas like this before poachers kill them and turn them into boots, bags and belts. This, is the only safe way to move them. This is not cruel at all, they are helping them before they become extinct. Think before you comment."
Bindi explains the trip here:
Bindi, 18, is following in the footsteps of her father, one of the world's most recognisable naturalists in his time.
His fearless attitude and exuberance when confronted with all manner of dangerous animals earned him legions of fans.
Sadly he died in 2006 at the age of 44 after being stabbed through the heart by the barb of a stingray whilst on a diving trip.
Bindi paid tribute to him on the 10th anniversary of his death on the 4th of September with this post.