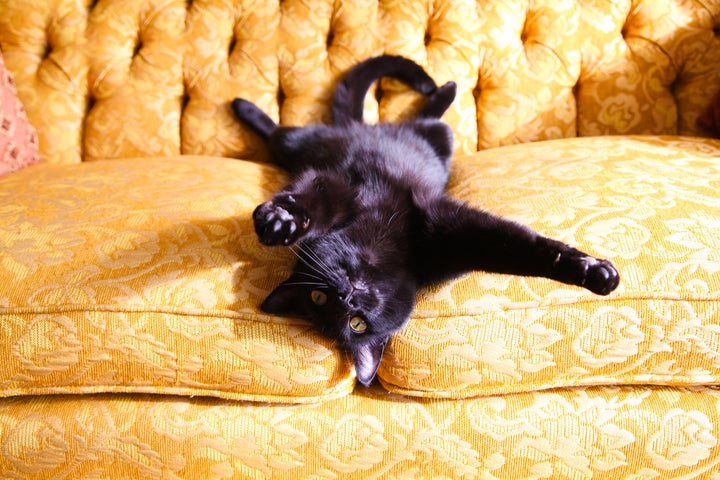 Black cats have a lot to celebrate this month, as the CEO of Cats Protection has said they're no longer being overlooked in animal shelters.
The charity launched an awareness day (National Black Cat Day, October 27) a decade ago to highlight how black cats took longer to re-home than other cats, often due to incorrect beliefs that they're bad luck, associated with the supernatural or are not photogenic.
Around 65,000 black or black-and-white cats have since been homed through the charity's adoption centres, which equates to almost half (44%) of all cats homed through its centres during that time.
To celebrate this momentous occasion, here are some wonderful stories of black cats who've proven to be the purr-fect companions to their owners – particularly during the pandemic.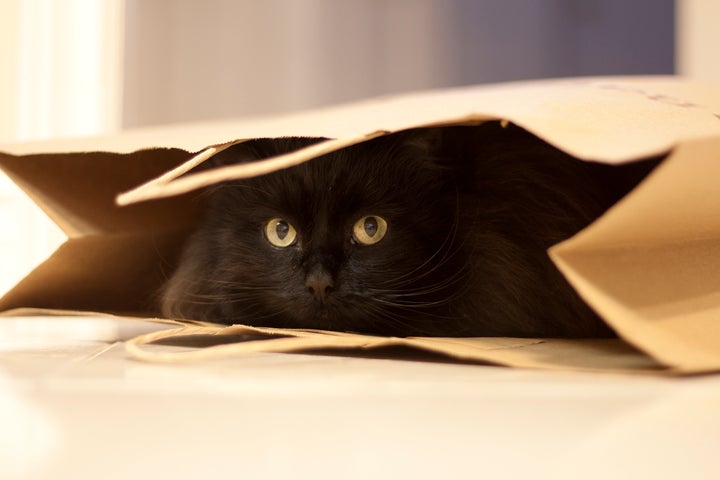 'My dad's recovery has been long, but Shadow has been there with him throughout'
Chris Jurczak, 57, from Sutton Coldfield, had two strokes in the space of a week four years ago. It hugely impacted his speech and he had to learn how to read and write again. During his recovery, his daughter Ellen found him a black rescue cat called Shadow to keep him company.
"He was a bit apprehensive about caring for a cat by himself but was quickly won over by this gorgeous, easy going black cat," said Ellen Jurczak. "I'd been worried about leaving him but, as I went out the door, he had Shadow in his arms and was absolutely beaming. Since then, the two have been inseparable."
Ellen said Shadow has helped her father sleep soundly once more. "Dad had been really struggling to sleep but, once Shadow moved in and started sleeping on the bed with him, he was much better," she said.
The black cat has also helped him gain some routine and structure to his day. "His journey to recovery has been long and challenging but Shadow has been there with him throughout. I really do believe he has made a huge difference."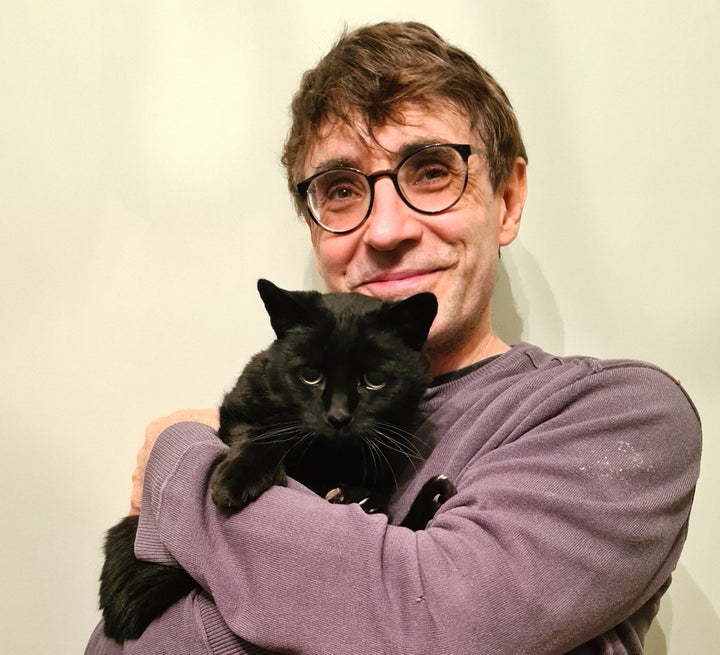 'I may well have gone mad without her'
Jacqueline Wilkinson, 35, from Croydon credits her black cat Cleo with supporting her through a difficult few years – including helping her stay mentally well while working from home during the pandemic.
"My ex-husband and I adopted Cleo three years ago," she said. "Since then she has supported me through various illnesses and ailments. She never left my side when I broke my arm – as well as a divorce and moving house.
"The last eight months have been particularly intense for the whole country and I've recently been off work with stress. Cleo has provided company, warmth and love over this time, as well as participating in my afternoon video meetings when I am working. I may well have gone mad without her."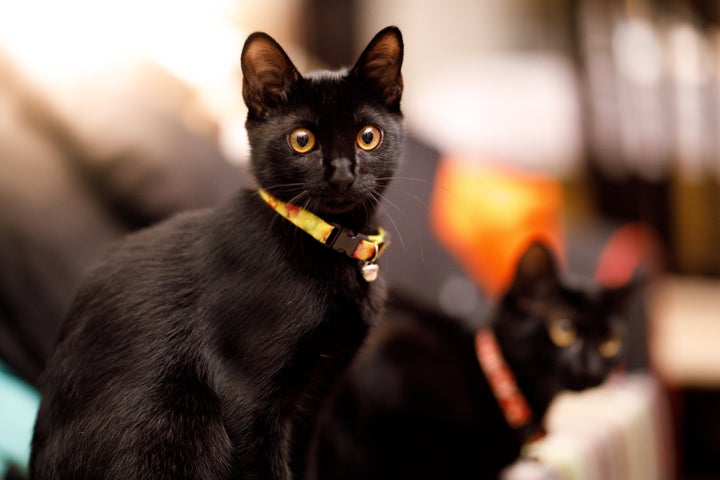 'She helped me get better faster and got me out of a very low place'
Susie Taylor, 48, from Dorset credits her black cat Rosie for helping her through a difficult time when she became sick with Covid-19 while working as a healthcare assistant. "I was feeling very low and isolated as I had to leave my home where I lived with my elderly mum," she said.
"I thought a cat would help so I took in one-year-old Rosie from a local shelter who'd already been rejected from four different homes.
"She was so scared at first and spent her first week under my bed but she gradually started to trust me. Just having a cat with me made me feel better and I really feel she helped me get better faster and got me out of a very low place."
'My cat's snuggles and purring became my daily meditation'
Liz Parsley, 38, from Billericay, Essex, said her black cat Buster saved her from loneliness during the pandemic. "I live on my own and normally work long hours in London," she said. "When lockdown started I was incredibly grateful to be able to work from home... but after a few weeks, the lack of human interaction really started to hit me and my motivation felt like it was dropping off a cliff.
"My black cat Buster wasn't having any of it. He wanted to eat and his meowing became my new alarm clock. When I was feeling super stressed at work, or generally anxious about the pandemic, I'd hunt him out for a stroke and belly rub. His snuggles and purring became my daily meditation routine, where I could take a breath and clear my mind."