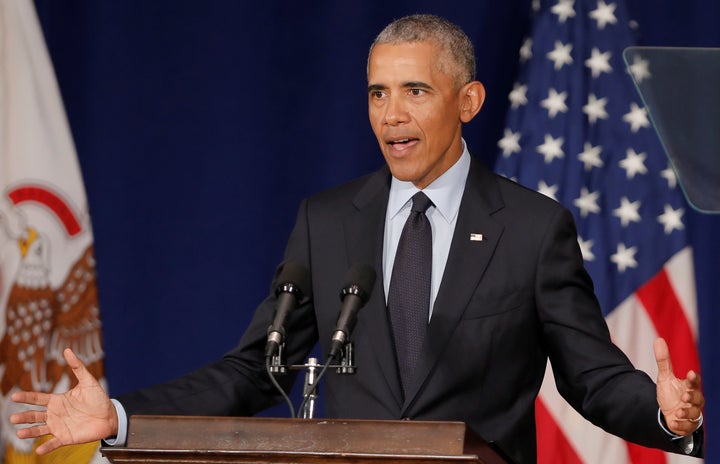 Back in the televisual Stone Age when BBC Three was an actual thing, I fronted a documentary series for the channel called "The Trouble With Black Men". The show interrogated the reasons why a significant minority of African-Caribbean males in Britain at the time were buying into racist stereotypes that presented not only themselves, but the wider black community, with serious personal and professional problems. Today, such a series would struggle to get commissioned. In truth, the title and the headlines the show generated were far more controversial than the show's content. Nevertheless, the heat it generated sparked a national debate about how to tackle a raft of challenges the black community faced at the time regarding work, education, relationships and crime.
Invariably, role modelling came up time and time again as a key "solution" – often from voices outside of the community. But 14 years on, little if anything has changed. In fact, if you're a working-class black youth from Hackney, Handsworth or Moss Side, chances are you're still battling with disproportionate levels of unemployment, mental health, stop and search and all-round poverty in your neighbourhood. In an ideal world, it is into such "ends" that role models would be parachuted like a sociological SAS to save the day; but in the absence of a government or corporate behemoth prepared to invest heavily in turning around the fortunes of disenfranchised black youths, say, by building a well-funded, sustainable, nationwide role modelling programme, the whole idea is just that – an idea.
Practicalities aside, role modelling is fraught with philosophical and ideological difficulties. I think many of those who champion them are setting unrealistic examples for young people to emulate, despite probably knowing hardworking black men and women in their area who could be great role models, or better yet, mentor to a kid who is desperately in need of learning basic life skills.
The doyen of fantasy black role models is of course Barack Obama, who, even before he became the 44 POTUS, had surpassed the achievements of most of his peers and contemporaries. I suspect, in private, Obama at times shuffles uncomfortably at yet another MSM role model reference. He knows better than most that Western politicians tend to be very bad role models as they usually come from privileged backgrounds a million miles from their wannabe protégés. If anything, the exceptionalism attributed to Obama contradicts his usefulness as a role model because he is so unique. So, what hope for schoolkids from Brooklyn to Brixton? In terms of ability, a child or adult cannot perform out of their skin. Giving it "150 per cent" is the sort of non sequitur used by sports stars, gazillionaires and megalomaniacs. The rest of us dream about being 100 per cent – and live with being 50 per cent. There's a reason why every language on earth has the word "average" in its vocabulary – because that's what most of us are.
In Britain, governments have dabbled with role model programmes aimed at black youths, but most, if not all are just PR stunts. A year before Obama was elected POTUS, in the summer of 2007, following 12-months of research, the New Labour government published the Reach report, which was written by 20 experts and called on the government to "tackle underachievement and low aspirations among black boys and young black men." The report found that, "too many black male role models glamorise crime, guns or drugs". Certainly, gang leaders know that their potential recruits lack positive male figures in their lives, so their inherent yearning for mentorship, direction and love makes them vulnerable to manipulative older males who will give them the attention they crave, often through an almost psycho-sexual method of grooming, in return for working a county line. But if you're glamorising subversive or illegal activity you're hardly a role model in the classic sense, are you? Nevertheless, Reach's ambition was a clarion call for "new role models to divert young black men from gangs and criminality", as the Guardian put it.
Welcoming the initiative at the time, the then Communities Secretary Hazel Blears said, "We particularly welcome the report's emphasis on the contribution positive role models – like doctors, lawyers, and other professionals – can play in helping raise aspirations and inspire young black men." Sounds great, until you read the small print and discover the aim of this supposedly national programme was to hire 20, yes, just TWENTY black men as role models. Suffice to say, Reach has been consigned to the policy dustbin and replaced by zero.
Ten years on, for most Britons of any hue, contact with a doctor, lawyer or "other professional" still generally spells bad news. That's not to say that young people from across the race or class spectrum shouldn't aspire to becoming a brain surgeon or a barrister, but again, why are such figures presented as role models when the educational experience of the average British schoolkid prepares them for bar work, not the Bar. Just as using professional footballers or popstars as role models is asking for trouble (in private they're almost as decadent as doctors and lawyers), the notion of role models, like the bad guys they aim to counteract, often has a racist subtext to them. All too often, in the media and politics, there is a juxtaposition of young black men with criminality, gangs, underachievement and role modelling, which not only gives the impression that black youth underachievement is intrinsically linked to crime (as opposed to say, poverty), but also promotes the idea that black kids need role models in the first place, as opposed to parents who love and support them – in any endeavour they choose – and practical means of combating institutional racism in education, the media, politics, etc, etc.
When I look around, I don't see white kids being force fed the idea of role models. Many will counter that white youths don't need obvious role modelling because mainstream society is simply awash with white role models, anyway, but I think we've reached a point where role models have become confused and conflated with heroes and mentors – both of which offer more tangible meaning to young black people. The distance and otherness of heroic figures, for one thing, allows for fantasising and stimulating the imagination, something I feel black kids are not encouraged to do enough as they are often consumed by in the moment "reality". Mentors, on the other hand, are very much about taking the here and now by the scruff of the neck and showing young people how to navigate the world with practical ideas, strategies and tactics, to survive and thrive. Role models fall between these two stools. When the bar is set vertiginously high, too many black kids feel they can't measure up to an Obama or a Stormzy or a Rhianna. What they need are practical skills to deal with the day-to-day dramas that can help them through the labyrinth of school, family and their local postcode.
Britain's black community doesn't need another Reach report. There are already heroic, notable or simply hardworking people who black kids can learn from and be inspired by exist in abundance. The problem is the state, policymakers and MSM have become bloated on a diet of stereotyping black people that goes back decades; correction: hundreds of years. Weaning them, and much of the British public from this junk is still a work in progress. If we can all stop looking at black people, particularly men, as either heroes or villains, and thus in need of having or becoming role models, then maybe we can move on.
If you have a story, an experience or an idea you would like to share with HuffPost UK during Black History Month, please email: blackhistorymonth@huffpost.com