An expectant couple who own a craft burger and milkshake bar found out the sex of their baby in the tastiest way.
Joe and Louise Isidori, who own Black Tap, in New York, allowed a friend to find out the gender of their arrival before they did.
The friend, along with help from the Black Tap staff, then concocted a delicious milkshake to reveal the surprise.
The couple threw a gender reveal party at the Black Tap bar, complete with delicious desserts and milkshakes for everyone.
During the party, the special milkshake was made to let everyone know whether the couple were expecting a boy or a girl.
When they saw the milkshake, their faces were a picture.
We won't spoil the surprise, so watch the video above to see their reactions, or click below to find out the gender.
(Possibly the tastiest gender reveal we've ever seen).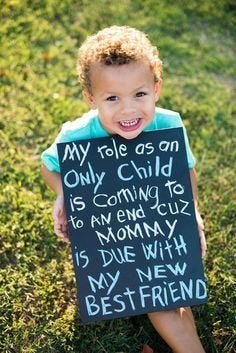 Best Blended Family Baby Announcements