The importance of oral/dental health in your day to day life cannot be overstated. The basic process involved with oral health is brushing your teeth after meals or at least twice a day. But more dental care is emphasized, especially if you're expecting.
Have a baby naturally they said... it's life changing they said.... Let me tell you something, my first child broke my vagina and you don't want to know what else, but I'm going to tell you anyway.
Now I am seven months pregnant, it's a very different story. The comments I receive are not the friendly offers of advice I had in the beginning. I still have a neat bump and the rest of my body, apart from my breasts, has stayed the same. But even if it were to change, I trust my body to do what it has to for my baby, and quite frankly, I don't care - as long as my baby is alive and well.
The overwhelming surge of love I felt for the tiny foetus inside me was overwhelming. I felt protective of this tiny being. The maternal instinct I wasn't sure I had suddenly kicked in. I had wanted to make a change in my life, who knew that in 2017 it would be having a baby.
My birth education was a smorgasbord of books, documentaries, workshops, internet research and conversations with other women. But this post will only stretch so far so I decided to share my favourite birth books. I should say that firstly I came across all the standard issue pregnancy and birth books (you know the best-seller type ones) and they didn't speak to me.
At the same time as you are giving a long and wide-ranging do and don't list, you are tired, possibly nauseous, and being told to relax. Relax. While Googling your shopping list for safety. Nil by mouth suddenly looks like a good option - especially with the regular lectures about maintaining a healthy weight.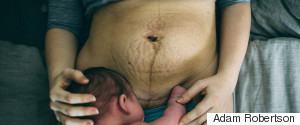 I for one have become more attracted to my wife because of the connection we have made throughout the process and am incredibly proud of what her body endured and continues to endure on her motherhood journey. I'm also pretty happy for my wife to exchange the gift of life for a few extra wobbles here and there - but to be honest I don't even notice them.
My husband and I were at a Baby Show recently and walked past a stem cell storage bank display on our way to the popular pram and cot displays. At the time, we didn't really stop to think about it, however we did make a mental note to have a look into stem cells later on as we weren't too sure what storing stem cells actually entailed or the process involved.
Juniper and Jayceon, according to our research, may well prove as emblematic of our times as Jennifer and Jason are of the 1970s. Here, our statistical analysis of the dominant baby name trends of the decade and the hot baby names that influenced them.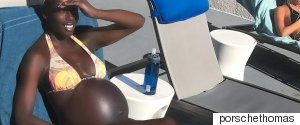 The sun was beaming and my body was itching for a staycation moment. Earlier in my pregnancy I was so unhappy with my body, but as my growing ass leveled out with my growing belly, and I began to feel that balance was being restored, I felt pride in my body and the fact that I felt it had held up.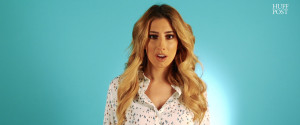 From the way she perceived her body after giving birth to her first son, Zachary, to the pressure she felt being in the public eye after having Leighton, Stacey Solomon vlogs with us about the way pregnancy changed her body and encourages other mums to embrace their Mumbods.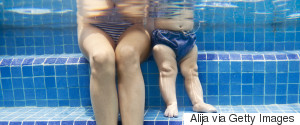 All mums' bodies are different. And that's okay. In fact, it's more than okay. There's absolutely nothing wrong with a "post-baby body" and it's absurd that even we as a society have started to use this phrase with the assumption it's "different" or "worse" than the body you had before you gave birth.