Juniper and Jayceon, according to our research, may well prove as emblematic of our times as Jennifer and Jason are of the 1970s. Here, our statistical analysis of the dominant baby name trends of the decade and the hot baby names that influenced them.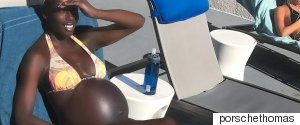 The sun was beaming and my body was itching for a staycation moment. Earlier in my pregnancy I was so unhappy with my body, but as my growing ass leveled out with my growing belly, and I began to feel that balance was being restored, I felt pride in my body and the fact that I felt it had held up.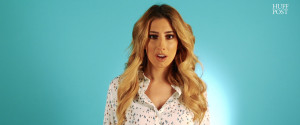 From the way she perceived her body after giving birth to her first son, Zachary, to the pressure she felt being in the public eye after having Leighton, Stacey Solomon vlogs with us about the way pregnancy changed her body and encourages other mums to embrace their Mumbods.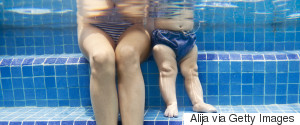 All mums' bodies are different. And that's okay. In fact, it's more than okay. There's absolutely nothing wrong with a "post-baby body" and it's absurd that even we as a society have started to use this phrase with the assumption it's "different" or "worse" than the body you had before you gave birth.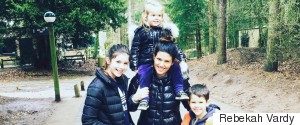 As I sat there (with my jelly belly hanging over my grey jogging bottoms, my enormous boobs were busting out of my grey nursing bra, I had new stretch marks and my thighs and bum were bigger than ever) I could have felt really bad about myself, but instead I thought "f**k this."
It very much a nature vs science argument. I think if the outcome with the human trials is as successful as it has been then it will revolutionise premature births. We would potentially have to revaluate how NICU departments are run to accommodate this when it is ready to be used but this may be a positive thing.
As far as I can tell, the best thing I can do is go into labour with an open mind, be adaptable, and push safe in the knowledge that if it does all go horribly wrong, my vagina won't have to resemble a car crash for life.
Candy and Alex's experiences are far from unique. In the UK alone, 1,200 babies will be born with a cleft in 2017. It's a lifelong condition, but the journey starts at diagnosis. Many parents describe this moment as one they'll never forget, the instant when everything changed and this condition they may never have heard of before suddenly became a central part of their lives.
The realities of maternity leave when your job is dependent on YOU - as a personality, a creative, a presence in the system really isn't discussed enough. The idea that we are all replaceable, often with a younger model or another identikit 'part-time mum', is difficult to confront.
As a cyclist, I still want to be riding and spending lots of time outside - I want to try and carry on my normal routine and enjoy being pregnant without hayfever holding me back. But of course, like all mums to be I want to do the very best for my baby, so I was confused about how I can manage my symptoms.
What with my growing bump and all, there's lots of new things I'm figuring out. One is that I can't run around town the way I used to. Another is that with a baby on board, power naps are fast becoming my favourite hobby.
Being pregnant means you need to pack smart. Which also means planning the outfits you are going to wear in advance. Don't take unnecessary items you think that you may wear at some point and then never do. I usually take a couple of pairs of maternity pants, a few neutral tops (in black, white or nude, both long and short sleeve), a coat and a scarf. And then throw in a few accessories and I'm done.