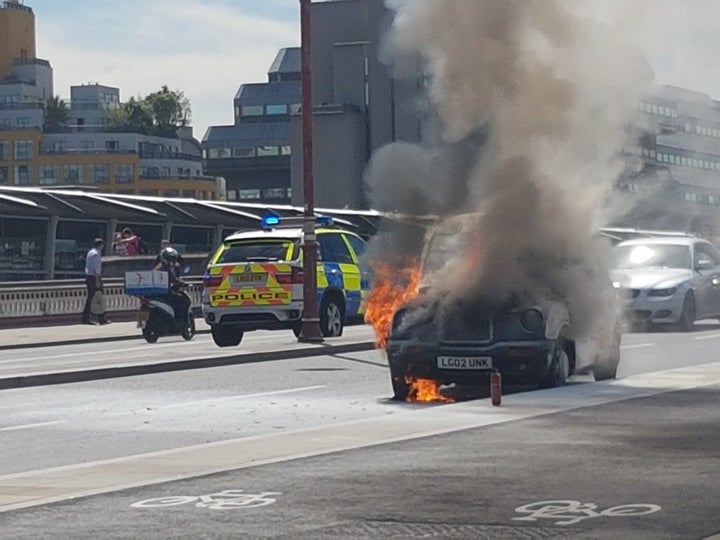 A black cab has caught fire on a the middle of a central London bridge, causing long delays as firefighters tackled and the blaze and shut the crossing.
Passerby Pete Speller described "huge flames the small bang as something exploded".
He filmed the arrival of City of London Police and London Fire Brigade to tackle the blaze just before midday.
Transport for London tweeted a CCTV image of the cab on fire and warned that the there would be "long delays" as the bridge was closed in both directions.
Buses on routes 45, 63 and 100 were being diverted.
The flames were apparently visible to viewers of ITV's This Morning, filmed in studios nearby.
The fire brigade was called just before 12pm and the bridge was closed to cars in both directions.
No one was injured and the cause is under investigation, the fire brigade said on Twitter.
Though the cause is unknown, the fire happened on the hottest day of the year in the UK so far, with the Met forecasting temperatures over 30 degrees.