The pair scaled a fence and managed to commandeer the park's 82-year-old Blue Flyer rollercoaster for a 4am ride on Friday.
After half an hour on the ride, which can reach speeds of up to 15mph, they then retired to the park's café where they indulged in a food fight, the Blackpool Gazette reported.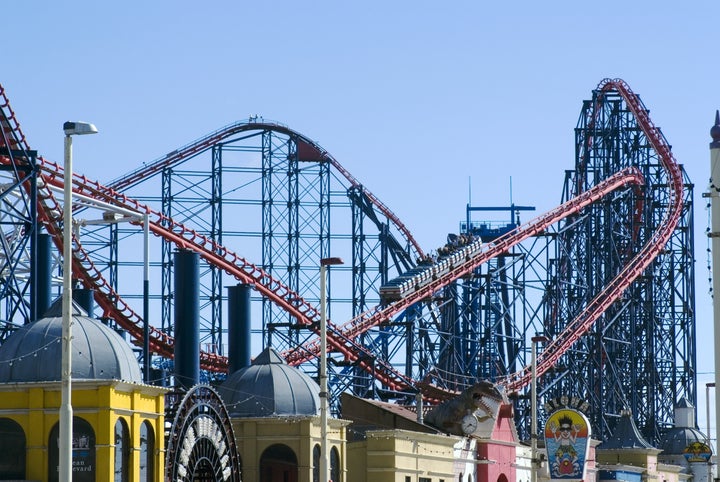 The boys attempted to flee after being challenged by security, with a 15-year-old being arrested at the scene after the police were called.
A spokesman for Lancashire Police said the boy was arrested on suspicion of burglary and was given a community resolution. Enquiries are continuing to trace the second youth.
Councillor David O'Hara said: "They could have killed themselves. What were they doing out and about in the middle of the night?
"Where were the parents?"
A spokesman for Blackpool Pleasure Beach said: "The intruders gained access over barriers and locked gates and managed to enter a control room of the Blue Flyer ride at Blackpool Pleasure Beach. They managed to operate the ride some time before Security Patrols discovered them at 4.50am.
"From CCTV footage we understand the intruders were at the ride for up to 30 minutes. During this time two youths can be seen on the ride. Following the break in the ride has been fully inspected and is operational and open to the public."