A blogger has reminded the world mental illness does not have "one face" by sharing two contrasting photos of her taken when she was having suicidal thoughts.
Milly Smith, who runs the Instagram account Self Love Club, said people sometimes failed to realise she was struggling with her mental health because of the way she presented herself externally.
"'You don't look suicidal'... I remember these words coming from the Dr's mouth right after I'd just told him that I was having thoughts of suicide," she said.
"I remember in that moment my 14-year-old self felt invalidation, dumb and embarrassed; something no one in that mindset should have to feel.
"I left feeling confused. What was I supposed to look like? A bottle of pills in one hand and a suicide note in the other? Those words nearly cost me my life, that judgment, those stupid, stupid words."
Smith went on the explain that she later attempted to take her own life.
"I remember thinking to myself 'I can't get help, I don't look suicidal, I don't fit the bill, they'll laugh at me,'" she said.
"I remember thinking I must have looked the part, must have been wearing the suicidal costume properly when I woke up in resus [resuscitation] as all around me were concerned, worried and sad faces. By then this could have been too late, I might not have been there to see those sad faces if my partner hadn't of saved my life."
Smith went on to implore her followers not to make generalisations about mental health and suicide.
"This is the danger of thinking mental health has a 'face', a 'look'. This is how stigma, ignorance and judgement towards mental health/suicide affects those who are poorly," she said.
"In both these photos I'm suicidal, perhaps not in the same way but on both of these days I had suicidal thoughts racing around. Stop the judgment. Stop the stigma."
Her post was soon liked more than 21,000 times, with hundreds of people sharing their own stories.
"My boss told me that I didn't look depressed. I have never felt so silly in my life. I read this and cried, thank you for sharing," one user said.
Another added: "Thank you for sharing. This is an issue that still crops up for me in my forties. I wish I'd known you in my youth ❤️ stay safe, whatever it takes."
Useful websites and helplines:
Mind, open Monday to Friday, 9am-6pm on 0300 123 3393
Samaritans offers a listening service which is open 24 hours a day, on 116 123 (UK and ROI - this number is FREE to call and will not appear on your phone bill.)
Get Connected is a free advice service for people under 25. Call 0808 808 4994 or email: help@getconnected.org.uk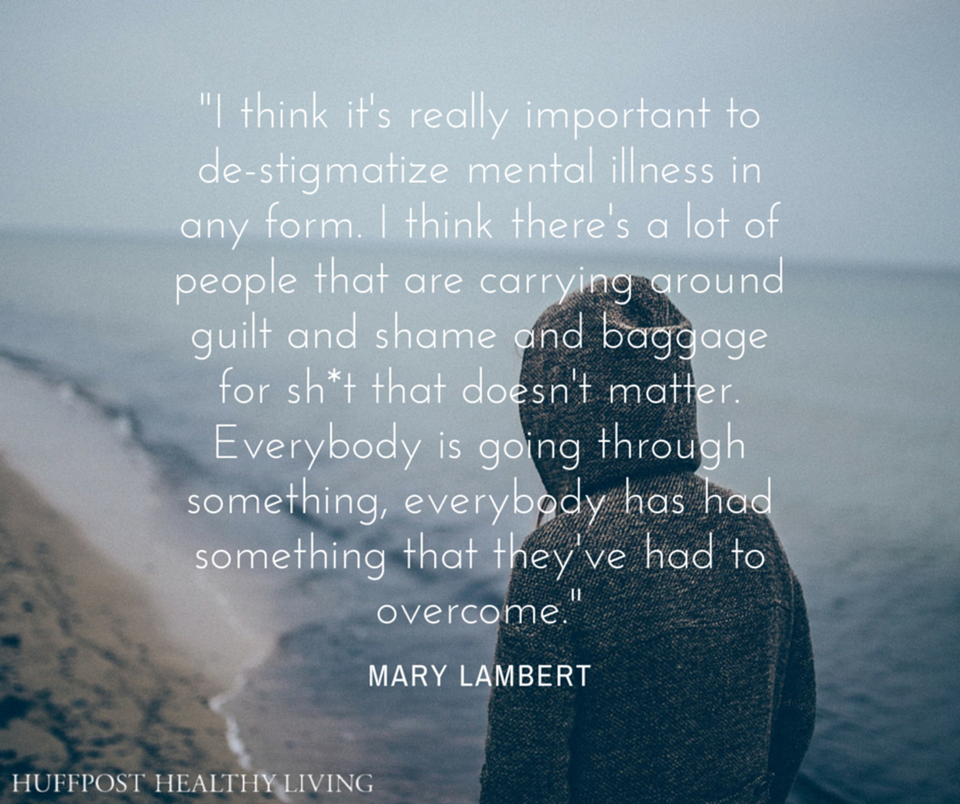 10 Quotes That Perfectly Sum Up The Stigma Surrounding Mental Illness