Cambridge won the men's boat race on Sunday, beating rivals Oxford as both teams battled difficult conditions.
Dressed in light blue, Cambridge dominated the men's race, gaining distance in as teams fought against waves and rain.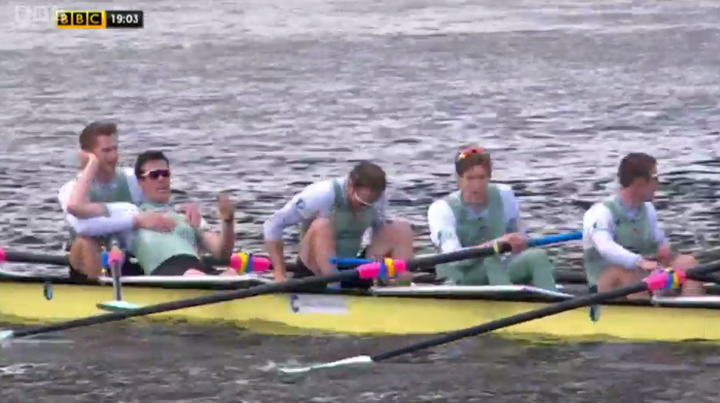 But it was Oxford who was victorious in the 71st women's boat race, beating the Cambridge team by a comfortable margin.
Waves and rain lashed competitors as they battled in the iconic race.
The Cambridge women's team crossed the line and were determined to finish, despite their boat taking on water and nearly sinking.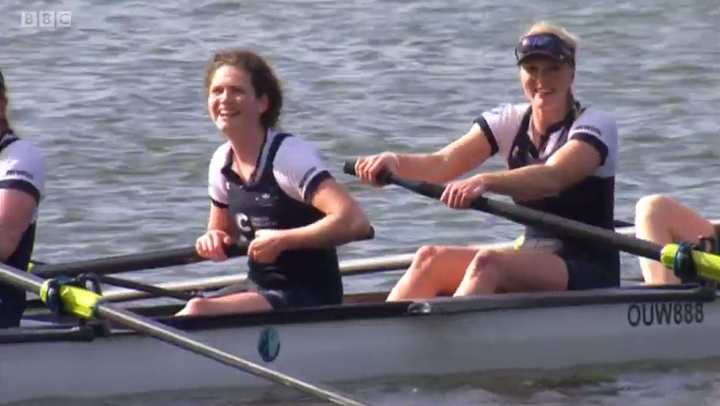 Cambridge's women's team was praised for continuing bravely despite the difficult conditions.
The Oxford's women's boat, with team members wearing the university's dark blue uniform, led for most of the race and was boosted by the decision of its cox Morgan Baynham-Williams to steer towards a bank and away from the worst waves.
Oxford passed the finish in 21 minutes and 49 seconds, 71 seconds ahead of Cambridge in light blue.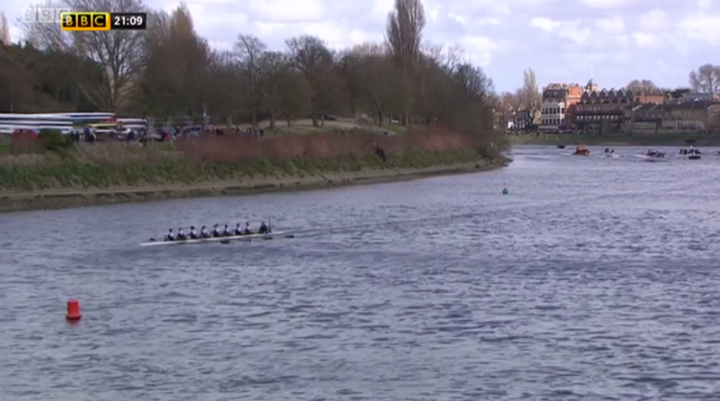 Rain poured in the run-up to the race, affecting commentators as well as spectators: