Author Irvine Welsh has waded into discussion over Bob Dylan being awarded a Nobel Prize for Literature, and it's clear he's not keen on it.
Welsh, who wrote Trainspotting, said it was "ill conceived" that Dylan was awarded the prestigious prize by "gibbering hippies" today, and that the 75-year-old should not have been given it.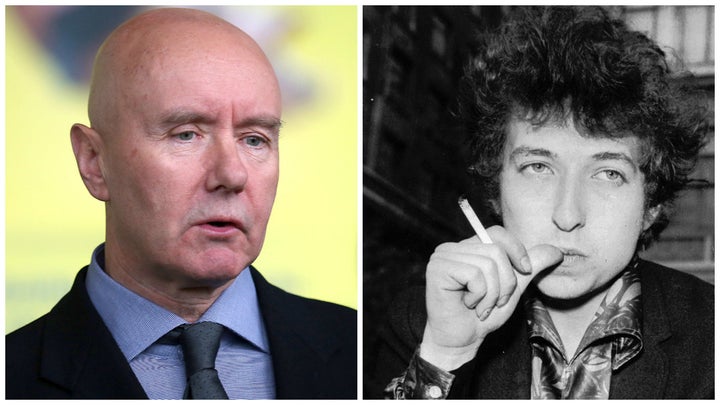 Welsh, who wrote Trainspotting, tweeted after the news, saying he was a fan of Dylan but that awarding him the prize was an act "wrenched from the rancid prostates of senile, gibbering hippies".
He called the prize an "ill conceived nostalgia award" and later said that Dylan's music could not count as 'literature'.
He jokingly asked whether American novelist Don De Lillo - who was tipped to win the Nobel prize Dylan got - had been inducted into the Rock n Roll hall of fame yet, implying that Dylan's award was not appropriate.
When one commenter challenged him, claiming Dylan had been writing "wonderful stuff" for decades, Welsh hit back saying he should look the word 'literature' up in the dictionary.
He answered another who implied that literature and music had been intertwined throughout history by saying if that was true it would make categories like 'music' superfluous.
He also retweeted a tweet saying that Dylan's work didn't need "validating by pretending it's something it isn't", and another calling the win "the lamest... since they gave it to Obama for not being Bush".
He seemed to want to move away from the discussion, after his original tweet received hundreds of retweets, later sharing an interview published with him, saying: "Here I am ranting on about drugs, freedom and (not) Bob Dylan".
Related