Bob Geldof has said Brexiters "must be on crystal meth", in his latest strident political intervention, this time in the Richmond Park by-election.
Geldof has backed the Lib Dems in the election, as they try to unseat Zac Goldsmith who left the Tories and is standing as an independent in protest over the decision to grant nearby Heathrow a third runway.
As well as starting a chant of "Zac is crap", Geldof laid into Brexit, the issue the Lib Dems hope will play a big role in voting on Thursday. Goldsmith backed it but most of the suburban London constituency voted Remain.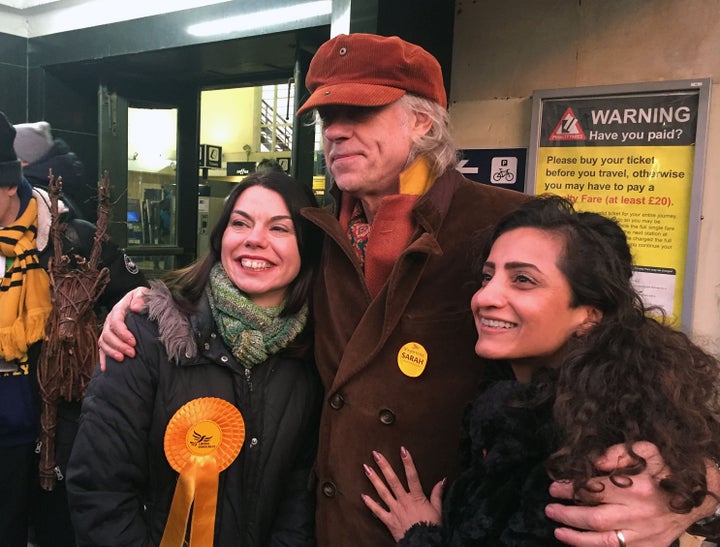 Geldof highlighted the falling pound and increased food prices as a sign Brexit was going badly.
"It's like all these Brexiteers are on crystal meth or something," he said.
Lib Dem candidate Sarah Olney gave a hollow laugh when Geldof started his "Zac is crap" chant with his arm around her, as photographers snapped.
The last time Geldof intervened in politics, he was flicking the V sign at Nigel Farage, as rival pro-Brexit and pro-Remain flotillas clashed on the river Thames just before the vote.
Gelfod's flottila was taking part in a pro-EU counter demonstration, as a Fishing for Leave pro-Brexit flotilla made its way along the river.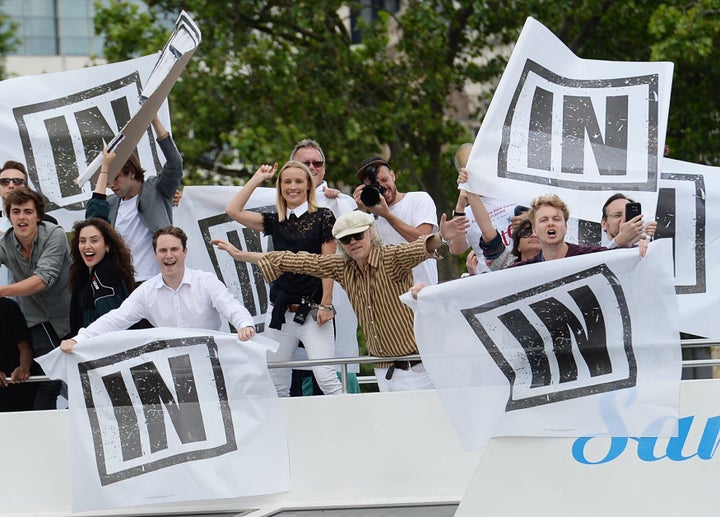 Back on the Richmond Park campaign trail, Geldof was confronted by a Goldsmith supporter who told the singer he didn't "understand the facts about Heathrow, you simply don't".
But one thing Geldof said suggests he doesn't think he's going to be helping the Lib Dems.
He reportedly said: "Most people think I'm a complete twat. This will only confirm it."