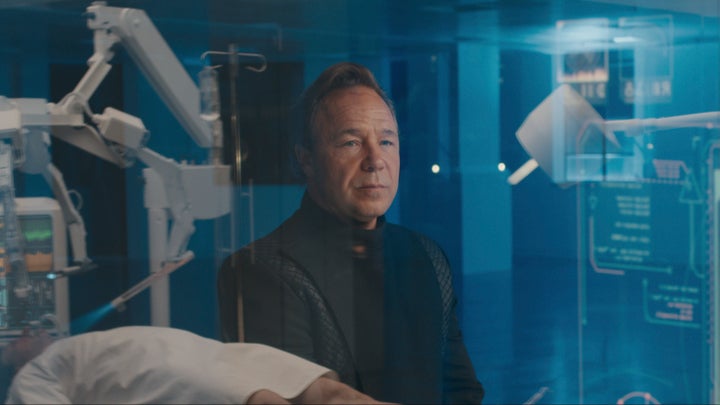 Despite currently sitting at number one in the streaming service's most-watched list, as the show is unlikely to return for a second season (boo!).
The eight-part series stars Stephen Graham, and follows four detectives who uncover the same, identical body in East London - but across the four different periods of 1890, 1941, 2023, and 2053.
With a supporting cast consisting of Jacob Fortune-Lloyd (The Queen's Gambit), Kyle Soller (Andor), Amaka Okafor (The Responder) and Shira Haas (Unorthodox), we were looking forward to watching another instalment of the mind bending show - but writer Paul Tomalin says that may not happen.
"We went to Netflix like, 'This is one series, this is a one and done, we wanna close this off', because I think when you have such an amazing concept up front, you [expletive] your audience off if you don't solve it," he told Hello!.
"As the viewer, I hate it when you get this amazing thing. And at the end it's like, 'Duh, duh, duh', and you're like, 'Right so I've got to wait a year and a half'."
While he didn't rule out the prospect of a second season entirely, he added that he tried to succinctly wrap up the first series so that viewers weren't left with unanswered questions.
"We really wanted you to feel that you'd seen the red curtain at the end," Paul explained. "That being said, when you see the back end, there's certainly a dot dot dot. But the premise that the show sets comes to an end."
And fans have also gone wild for another of This Is England star Stephen's knockout performances – although they were surprised to hear him ditch his famous Scouse accent.
Bodies is streaming on Netflix now.