A father who had the words "fuck life" inked across his stomach in his youth has had the expletive covered by a huge dragon tattoo - for the sake of his kids.
Andy, 27, from Glasgow, has two young daughters under the age of five and, as a result, wanted to cover up the undesirable tattoo before they learned to read.
He told Channel 4's 'Bodyshockers': "What kind of a dad will I be when my children are learning to read and write and they start swearing?
"If they are asked 'where did you learn that word?' they will say 'my dad has it tattooed across his stomach'. How do you explain that to a teacher?"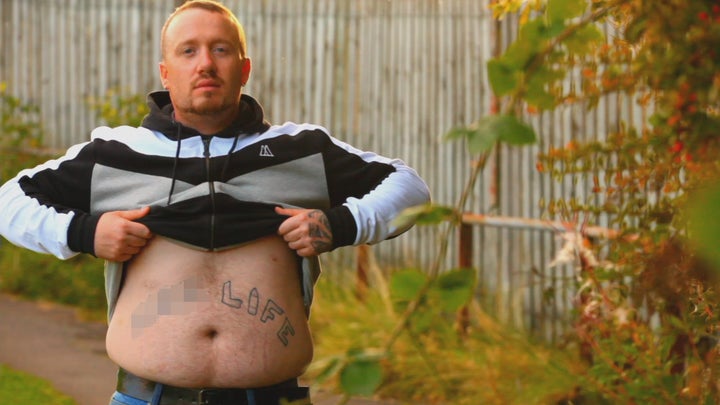 After he had the tattoo inked, Andy said that he received a lot of attention. But the novelty soon wore off, particularly when he became a father.
He said he first had the tattoo when he was 18 years old because he was obsessed with the rappers Tupac, Eminem and 50 Cent. For him, it was a way of making him look "hard".
Andy, who is set to appear on the TV show 'Bodyshockers', said: "Being a dad is the best thing that has ever happened to me. My life has changed dramatically. I am a big softie, my whole world revolves around my two girls."
He added that his tattoo was "the worst mistake" he'd ever made and becoming a father made him realise this even more.
In a bid to rid his body of the "idiotic" inking, he chose to cover over it with a larger tattoo of a dragon which he said he was really pleased with.
Speaking about his former tattoo, he added: "You can't see it all. It's magic."
'Bodyshockers' airs on Channel 4 every Wednesday at 10pm.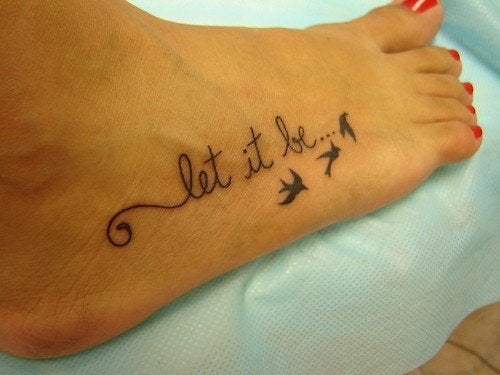 Quote Inspiration For Your Next Tattoo