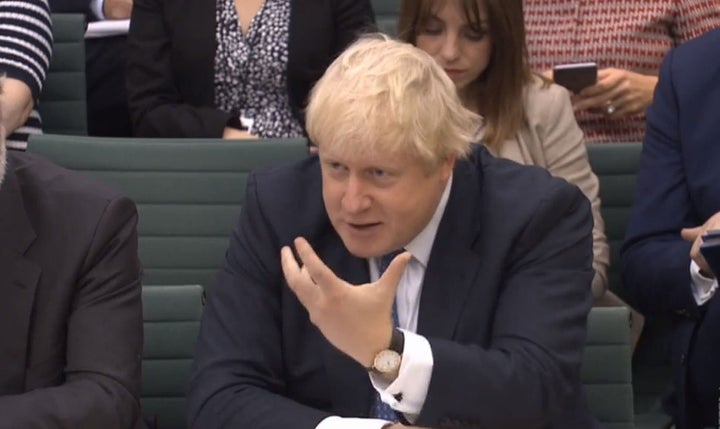 The West should consider fresh military action to help protect civilians in Syria, Boris Johnson has declared.
In a stern warning to the Assad regime and its Russian backers, the Foreign Secretary told MPs that "more kinetic options, military options" were being looked at in a bid to end the suffering of the people of Aleppo and elsewhere.
Johnson's words came ahead of a summit at his official Chevening residence this weekend, when US Secretary of State John Kerry and French and German foreign ministers gather to discuss the next steps in Syria.
HuffPost UK has learned that the option of a "no bomb zone" - a plan which avoids the risk of downing Russian planes in a "no fly zone" – is being looked at within Whitehall.
Downing Street added today: "The PM would weigh up very carefully any option that is put forward."
Appearing before the Foreign Affairs Committee, Johnson said: "It's right we should be looking again at the more kinetic options, military options."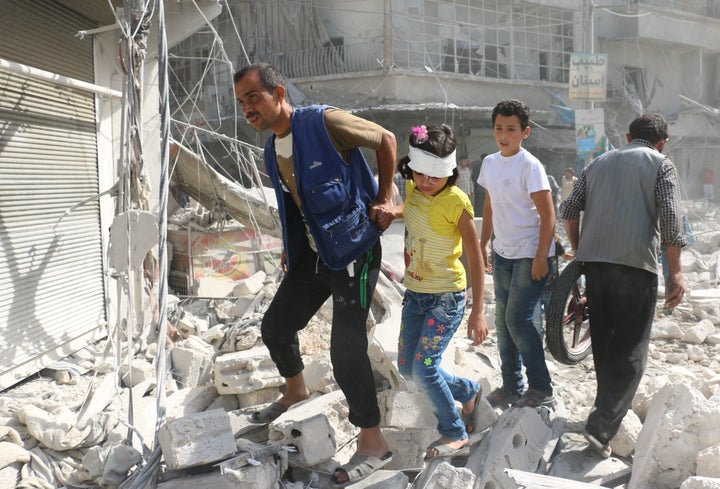 He stressed that the UK's preference was to get Russia back into joint talks with the US over Syria's future, but pointed out that patience was running out with Moscow's failure to engage.
"It's good that things are happening again in Geneva but most people, I think including John Kerry, feel that the process of argument, the process of discussion with the Russians has basically run out of road.
"On Sunday we'll be talking about all the options we think are available to us and to the West. Most people…I think are now changing their minds about this.
"They're thinking 'we can't let this go on forever, we can't just see Aleppo pulverised in this way, we have to do something'.
"Whether that means we can get a coalition together for more kinetic action now I cannot prophesy but what certainly most people want to see is a new set of options."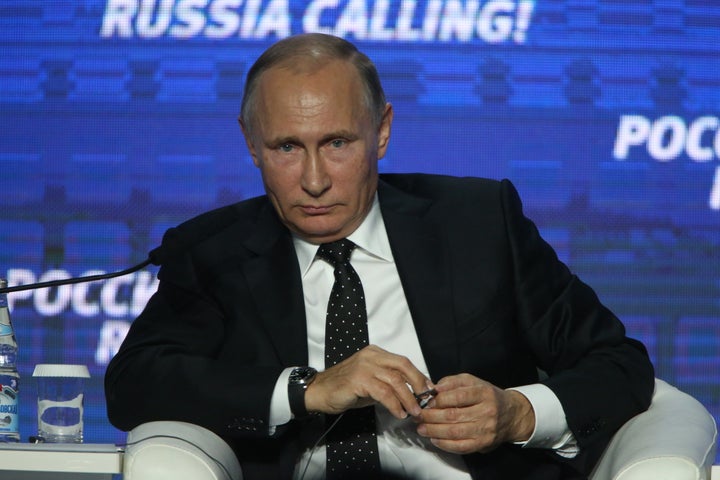 A 'no bomb' zone, which has been urged by the Syrian opposition and by some Labour MPs, could involve striking targets on the ground, such as airfields or artillery batteries rather than military jets.
Neither Washington nor Moscow want any risk of direct conflict, but the Foreign Secretary made clear that the West could not stand by while the suffering of civilians continued.
More than 100 children died in just 12 days recently as cluster bombs and bunker busters pounded their homes in a bid to root out rebel fighters. Many of the injured cannot be treated as most of the city's hospitals have been flattened by bombing.
During the evidence session before MPs, Johnson also hit back at Russian ridicule over his calls that Britons should protest outside the Russian embassy.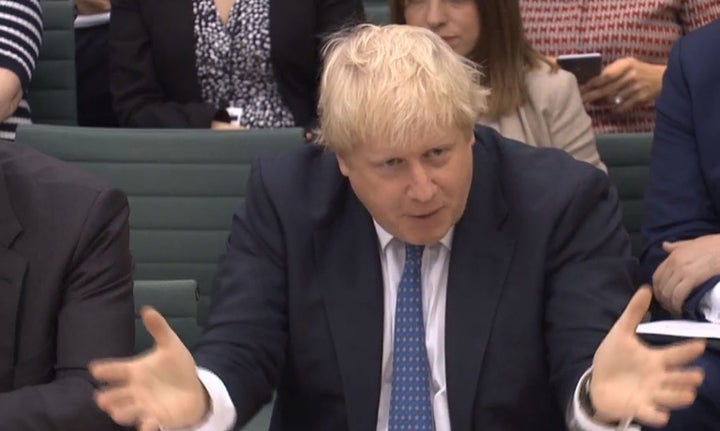 He said protests against Assad should "focus" on the Russian embassy, and suggested demonstrations could also take place outside the Iranian embassy in London.
Johnson sparked a backlash from Russia on Tuesday when he said that he would "like to see" a protest against the country's role in the bombing of civilians in Aleppo.
Moscow called his comments "shameful", and said they showed "Russian hysteria".
But when asked on Thursday if he supported marching on all the embassies of countries who were "players" in the war, Johnson said that Iran and Russia were "the culprits", along with Assad.
"It is important not to let a blame game diffuse the central responsibility of what is taking place", he said.
He said Assad was "being backed up by the Russians and the Iranians. Those are the culprits".
Johnson also called the decision from Stop The War not to protest "an oddity."
"I thought you were right to point out the peculiarity that the Stop The War coalition do not think it suitable to protest against this particular war of aggression against an innocent civilian population", he told the committee.
"That is an oddity that has been noticed, and I'm remarking on it again."
During the meeting Johnson called himself a "Russophile", but said that the country needed to cease its "barbaric acts" in Syria.