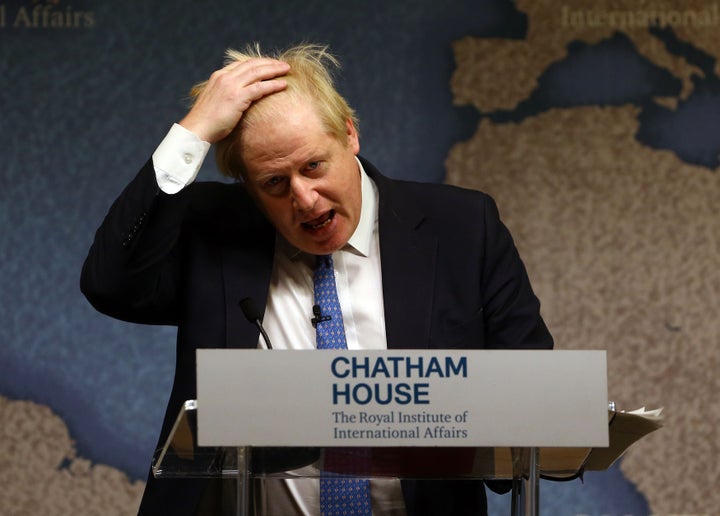 Boris Johnson would be better off in another cabinet job other than foreign secretary following a series of splits with Theresa May, a Tory grandee has said.
Sir Malcolm Rifkind, who served as foreign secretary under John Major, said Johnson may not have the "temperament" to be in the Foreign Office.
Yesterday Downing Street slapped down Johnson after he was revealed to have criticised Saudi Arabia for being behind "proxy wars".
Sir Malcolm told BBC Radio 4's Today programme this morning: "He's made his extraordinary impact in Britain and elsewhere as a celebrity, as a Foreign Secretary you can't be a celebrity.
"He's a highly intelligent guy, a very bright guy, he knows the subject as well as anyone else, but it's a question of temperament and what he can't do is, the rest of the world are entitled to know that when Boris Johnson as Britain's Foreign Secretary speaks, they are hearing the UK's foreign policy, they should not be expected to assume that what he says publicly on one occasion may be completely in conflict with that foreign policy."
The former Tory cabinet minister said Johnson "might end up being more comfortable in another senior Cabinet position".
"I think inevitably the Prime Minister would say 'look, is his role as Foreign Secretary adding to the benefits for the UK?'" he said.
"Remember this is not a question as to whether what he said is right or wrong in terms of your views on Britain's policy on Saudi Arabia. He is Foreign Secretary - apart form the Prime Minister nobody else has as better chance of changing that foreign policy if he thinks it's the wrong one."
Johnson will face a diplomatically testing tour of the Middle East this weekend following his comments.
The Guardian published footage of Johnson's comments to the Med2 conference in Rome last week, in which he lumped Saudi Arabia in with Iran when he raised concerns about "puppeteering" in the region.
May's official spokeswoman said the Prime Minister had "full confidence" in Johnson but told reporters that his comments at a conference in Italy were his own personal view and did not reflect government policy.
And she pointedly noted that Johnson will have the opportunity to set out official policy - of Britain's desire to strengthen its ties with Saudi Arabia and support for its controversial military involvement in Yemen - when he travels to the desert kingdom.
May spoke with Saudi King Salman during her visit to the Persian Gulf this week, when he was able to hear the PM assure him of "her commitment and that of her Government to enhancing and strengthening this relationship", said the spokeswoman.
Popular in the Community