Coronavirus has changed everything. Make sense of it all with the Waugh Zone, our evening politics briefing. Sign up now.
Speaking on LBC on Friday morning, the prime minister said: "I do not believe in gestures, I believe in substance."
He added: "I don't want people to be bullied into doing things they don't necessarily want to do."
Asked if he wanted to see better black representation at the top of the government, Johnson said "of course we can do more".
David Lammy, Labour's shadow justice secretary, did not accept Johnson's claim he did not believe in "gestures".
"Says the man who brandished a smoked kipper on stage in the Tory leadership hustings which led to him becoming prime minister," he tweeted.
It comes after Dominic Raab, the foreign secretary, also said he would not take a knee, arguing that protest is "a matter of personal choice".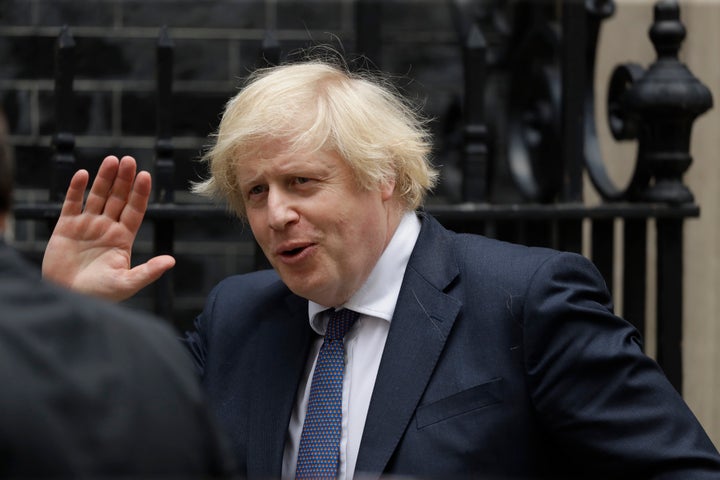 The radio interview on focused mainly on the coronavirus crisis, as pubs prepare to reopen on Saturday amid fears of a second spike.
The PM refused to condemn his father for flying to Greece in an apparent breach of Foreign Office guidance.
Stanley Johnson was widely criticised after travelling via Bulgaria to visit his Greek villa.
"I think you really ought to raise that with him. I am not going to get into details of family conversations," the PM said.
"I think the overwhelming majority of the British people have understood what needs to be done and have been very prudent, and that is the right thing to do."
He also urged Britons to "enjoy summer sensibly" ahead of pubs reopening on Saturday, saying "it's because people stuck to that plan that we're now able to carefully and cautiously open up hospitality tomorrow".
He added: "And my message is really for people to enjoy summer sensibly and make sure that it all works."
But the PM went on to say gyms would be able to reopen in a "couple of weeks", and vowed to try to get theatres going "as fast as we possibly can".
He said: "The best way forward for the country is to get the economy moving again. We want to get every part of our industry, including theatres, that are so vital."
On gyms, he added: "We are going to reopen gyms as soon as we can do it in a Covid-secure way and I think that the date for reopening gyms at the moment, if we can do it, is in just a couple of weeks' time."
Asked if an earlier lockdown could have prevented some deaths in care homes, Johnson said it would be something that the government will "go over and look at".
He said he disputed claims that people were pushed into care homes from the NHS to make space in hospitals, saying that numbers of people going into care homes fell by 40% from January to March.
"What we certainly wanted to do to was to ensure we had the space in the NHS, that's absolutely right, but what I'm told is every decision to move people out of the beds in the NHS was taken on a clinical basis and not in any way intended to endanger the care homes," he said.
"Whether an earlier lockdown would have made the crucial difference is something that really we will have to go over and look at."
Johnson revealed he has a Florence Nightingale face covering as he urged people to wear one when in confined spaces with people they do not normally see.
The PM said: "I think that we should wear face coverings in confined spaces where we're with people that we don't normally see.
"If you're somewhere where you're going to have to stand in a queue, or somewhere where there are going to be people that you don't know, you should wear a face covering…
"I've got an ample supply of coverings."
Johnson then produced a face covering with a Florence Nightingale pattern, but said it looks "pretty scary when I put it on".