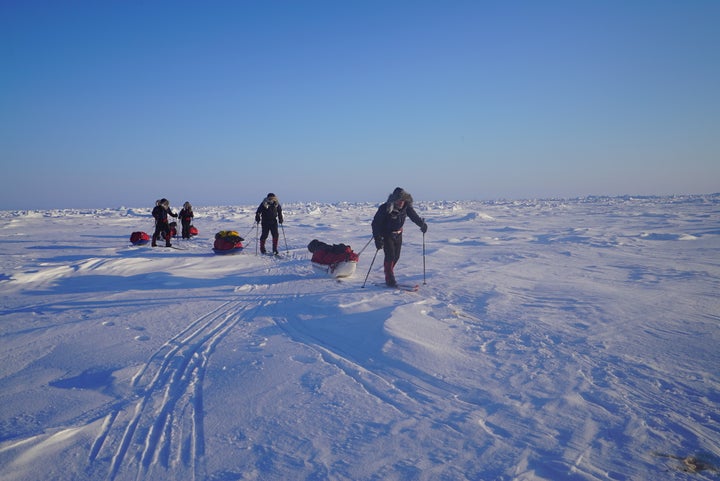 This April, we won't be going away with the family for the Easter holidays or throwing ourselves into our many commitments. We are setting all of those pressing priorities aside to join a very special expedition, braving the extreme cold and desolate emptiness of a frozen ocean, to walk to the North Pole.
We will be walking eight hours daily across constantly moving sea ice, navigating through cracks in the ice opening into the ocean as well as ridges and rubble created by the moving ice floes, pulling a 60kg sledge with all of the vital essentials that we will need to survive in this inhospitable environment. We will need to be totally self-sufficient, making camp in temperatures between -25 and -45ºC, braving ferocious weather and possible encounters with polar bears.
Our only connection with civilisation during this journey into the vast unknown is through our expedition leader, polar explorer Alan Chambers, who maintains radio contact with a temporary Russian ice station, Camp Barneo, that is only there in the month of April. When we asked Alan what we can expect on this journey, Alan was almost poetic while being brutally honest in his response. The Arctic is one of the very last wild frontiers that tests mankind. He spoke of shifting ice floes, plummeting temperatures and a wind that 'bites like a great white shark' but those were just the physical elements. He also spoke about the isolation and nothingness that would pose a mental challenge that was not to be under-estimated. We will have highs and lows, and need to work as a team to survive.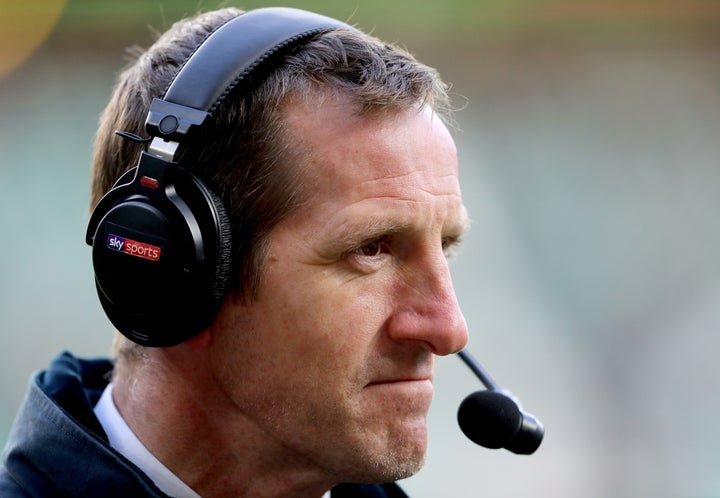 We will be joined by an international group of business leaders, fellow sportsmen and adventurers from as far afield as Australia, Tel Aviv and the United States, who are united in common purpose, to raise awareness of the struggle and devastation caused by premature birth, and to raise funding for research into why some babies are born too soon and into new treatments to prevent premature labour. While we know that this expedition will be one of the hardest things that we've ever done, it cannot compare with the fight for life that premature babies face from the day they are born.
Premature birth is the leading cause of childhood death and disability, more significant than infection, trauma or cancer. Fifteen million babies across the globe are born too soon each year. More than one million die. In the UK, 8% of babies are born preterm. That is 60,000 children a year – enough to fill 285 primary schools. Premature birth is not just a fight for life. Many children, particularly those born before 32 weeks of pregnancy, will grow up experiencing serious, long term consequences including cerebral palsy, asthma, learning difficulties, blindness and hearing loss. Unfortunately, 85% of women who deliver preterm do not know that they were at risk. For almost half of all preterm births, the cause is unknown.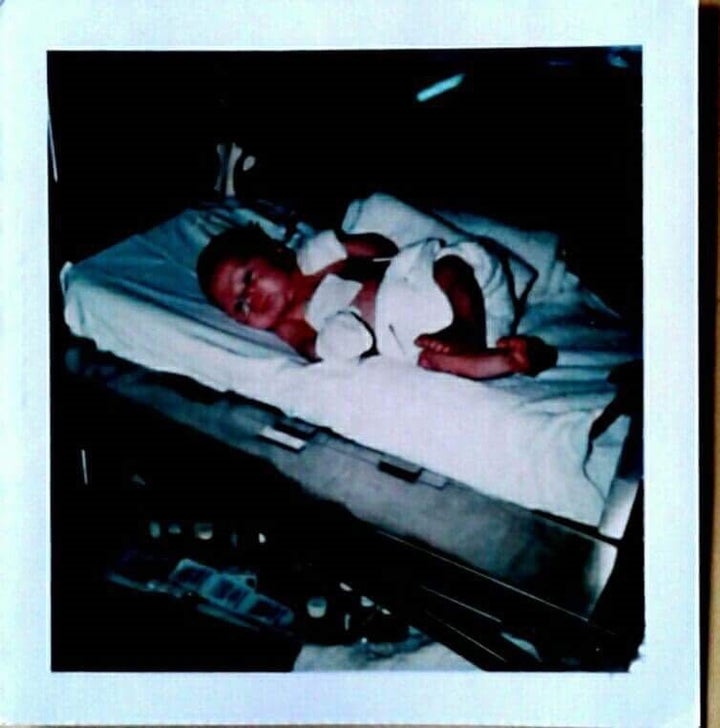 Preterm births cost the NHS £3billion each year. Prolonging each preterm pregnancy by one week could save the NHS £260million a year and untold suffering for the affected individuals and their families. Depressingly, we know too little about pregnancy or preterm birth to realise even this goal. The World Health Organisation stated in 2010, "We will only achieve a reduction in preterm birth when we understand the processes of pregnancy and labour better.
Borne, founded by obstetrician and scientist Professor Mark Johnson, was established to gain this understanding so that we can help women that are more susceptible to preterm labour and stop preterm birth around the world. We believe that this is worth walking to the ends of the earth for, and we are making this journey to raise awareness of the problem, and £500,000 for new research into the maternal immune system which is central to the advancement of our understanding.
Many of us who are making this journey have been touched personally by prematurity. I, Will, lost my first son, Freddie, who was born at 22 weeks and lived for just 45 minutes. I would not wish the anguish that my wife Caro and I suffered on anyone, and we will never ever forget that pain. Jason was born two months premature – not that you would know that looking at him now – but he went through a lot of complications and worried his parents witless for quite a while. By walking to the North Pole, the nine of us are choosing to put ourselves in a situation similar to that of the premature babies we represent. We will be well out of our comfort zone, vulnerable to weather, fatigue, the cold and the unknown, and minimally resourced in an inhospitable environment. The challenge to survive on the frozen ocean is as close as we can get to the vulnerability of an infant that arrives before its time, when it should be cocooned in its mothers' womb.
We are committed to doing this to give future parents and future children the right to the full and healthy life that they deserve.
Will Greenwood MBE is a former England rugby player
Jason Fox is a former SAS soldier, explorer and adventurer