Football fans can be fierce rivals - but the reaction of supporters in the wake of explosions near a Champions League team bus showed that kindness trumps any competition.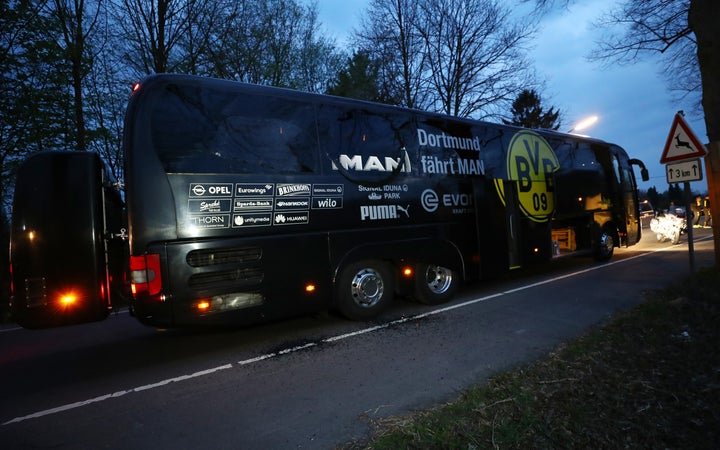 The match was postponed until the following day as a result, leaving fans who had travelled for the game at a loose end and some with nowhere to stay.
As a gesture of solidarity, Monaco fans began chanting "Dortmund" from the stands of the German Westfalenstadion, where the match had been due to take place.
The home fans then went on to extend kindness to the visitors in return.
Using the hashtags #bedforawayfans and #tableforawayfans, local supporters offered Monaco fans dinner and somewhere to stay.
Many posted pictures of their gatherings on social media...
The match has been rescheduled for 5.45pm on Wednesday.
Investigations are continuing into the explosions, which left Dortmund defender Marc Bartra needing surgery on injuries to his wrist and arm.
According to the Associated Press, several German news outlets have reported a note found after the incident uses radical Islamic rhetoric - but that police are not sure whether the note is genuine or an attempt to throw them off the track.
Die Welt newspaper and Sueddeutsche Zeitung reported online that the note made reference to Germany's participation in the military coalition opposed to Islamic State.
German Tornado reconnaissance planes are taking part in a non-combat role.
The papers said that experts were reviewing the note to try to establish its authenticity.
Meanwhile the DPA news agency reported that investigators were probing statements found on the web that indicated a left-wing motive to punish the club for allegedly not opposing racism strongly enough.