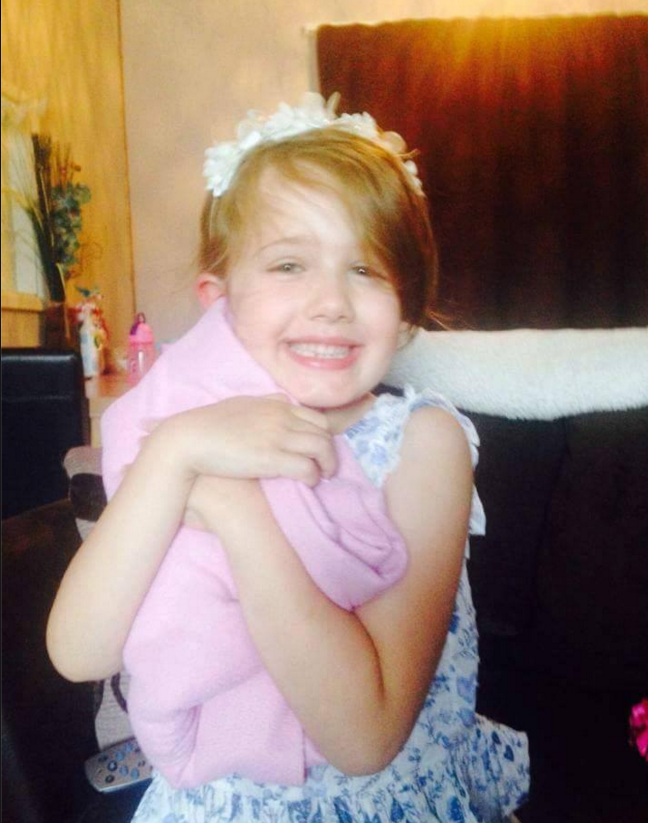 Tributes have been paid to Summer Grant, from Braeford Close in Norwich, who was seriously injured when the inflatable was apparently swept some 150 metres across a park in Harlow, Essex, on Easter Saturday.
A man, 27, and 24-year-old woman, both from Cambridgeshire, who were arrested on suspicion of manslaughter by gross negligence following the child's death, have been released on bail pending further inquiries.
A collection of floral tributes and teddy bears adorned the entrance to Harlow Town Park a day after the tragedy as people came to pay their respects.
Almost £2,000 has been donated in an online fundraising drive for Summer's family.
The fair was closed on Sunday but a steady trickle of people visited the park, leaving messages including: "God has taken a beautiful girl for his angel. RIP Princess."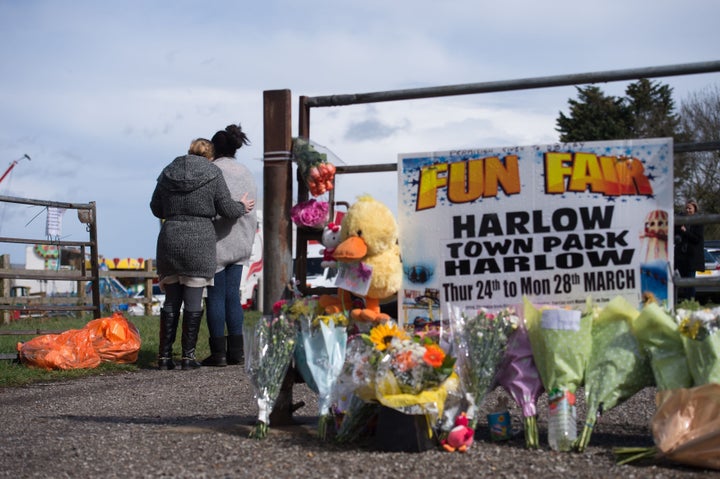 A sudden gust of wind blew the bouncy castle off the ground and over a number of trailers and caravans on the site, Ray Smith, from the Showmen's Guild of Great Britain said.
Speaking near a police cordon at the scene on Sunday, Mr Smith said: "It was a sudden gust. Had it been a consistent wind they would have closed down all the inflatables."
He said the the firm in charge of the bouncy castle was the family-run Thurston fun fairs.
Asked about how bouncy castles are set up, he said: "I know the family and I am very confident they had staked it out properly.
"Obviously there is a full investigation to be held into how this could have happened and to make sure it can never ever happen again."
Video footage has emerged of police running to the scene, and detectives from the Kent and Essex serious crime directorate, which is leading the investigation, have appealed for anyone with footage or information about what happened to contact them.
Police said weather conditions on the day will be a factor in their "lengthy" and "complex" investigation.
Detective Inspector Daniel Stoten said: "The weather will certainly make up part of this investigation - whether the weather was a factor and whether or not it was appropriate for the ride to be running.
"It will be a complex and thorough investigation - I do not anticipate this to be a quick inquiry, it will be a lengthy investigation.
"We will be speaking to scientists in relation to the weight of the ride, the type of weather, the ground underfoot, the moisture content, and how the ride was tethered."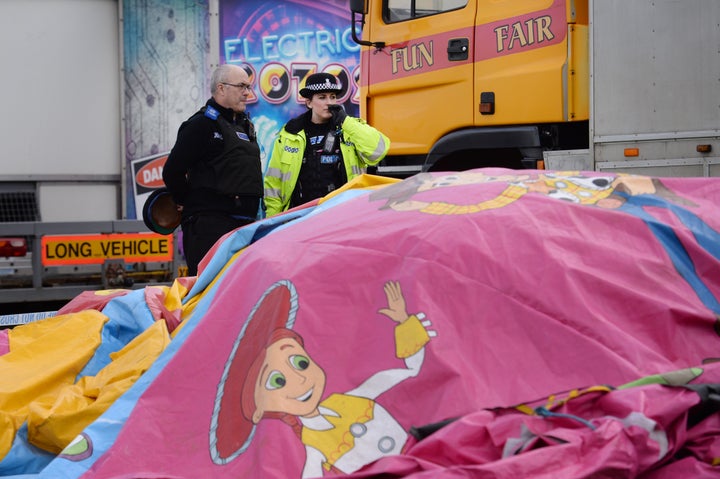 Councillor Jon Clempner, leader of Harlow Council, said the town had been left shocked by the tragedy.
He said: "I can't imagine the heartache of the parents and family of the little girl who has died, and my thoughts are with them."
He said the council will work with all those involved, including the Great Parndon Community Association (GPCA), who it said organised the fair, to find out what happened.
When contacted by the Press Association a spokeswoman from GPCA said they had no comment to make at this time.
Last year a bouncy castle collapsed while children were playing on it during a fair in the same park. It was reported at the time that three children had to be treated by paramedics when the inflatable castle collapsed on them.
Conservative MP for Harlow Robert Halfon said locals have raised concerns after another incident involving a bouncy castle in the space of a year.
He said: "I will be asking the relevant authorities to start an urgent inquiry as to how this tragedy happened, and to find out who is responsible, especially given events last year, and to consider whether bouncy castles such as this should be banned from Harlow Town fairs, until we can be sure that they are completely safe, so such a horrific tragedy never happens again."