As hunts prepare to gather for Boxing Day meets across the country, new research commissioned by the League Against Cruel Sports reveals that opposition to legalising hunting for 'sport' is at an all-time high of 84%.
Polling carried out by Ipsos MORI also shows that 82% of people living in rural areas are against the legalisation of "blood sports" – the hunting of foxes, hare and deer.
Animal welfare charity the League Against Cruel Sports accused hunts of "exaggerating" the level of support that exists to repeal the hunting ban.
Fox hunting was banned in its traditional form in England and Wales in 2004.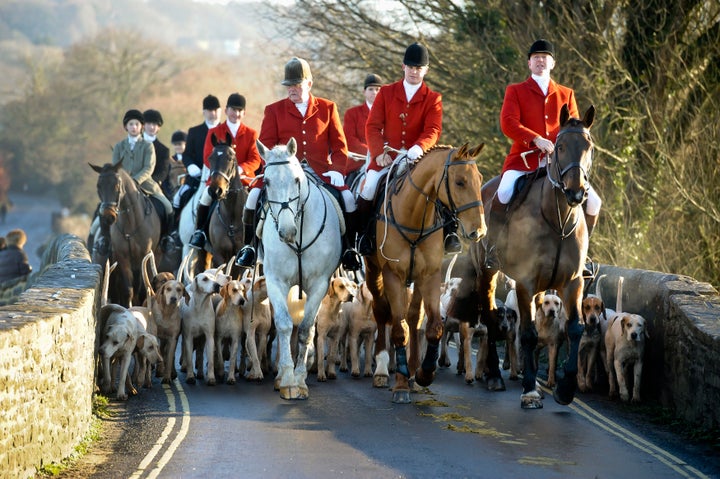 Eduardo Gonçalves, League Against Cruel Sports CEO, said: "The polling and projections highlight just how out of touch any move to repeal the hunting ban would be.
"Generally only dictators would dream of pushing through a policy against that level of public opposition so we hope our government will respect the will of the people.
"The Boxing Day hunts are portrayed as a glorious pageant taking place in front of a huge number of people who support them, but the truth is very different. The fact is 84% of the public do not want fox hunting made legal.
"Just because families might venture out on Boxing Day to see the hunt, stroke the dogs or watch the horses, doesn't mean they support repealing a law to enable the hunt to chase and kill wild animals with their dogs for sport.
"It's more likely that most don't realise that despite the ban, many of these hunts are still actively hunting and chasing foxes, and wouldn't give them their support if they did.
"Or perhaps they just want to get outside and get some fresh air before cabin fever sets in."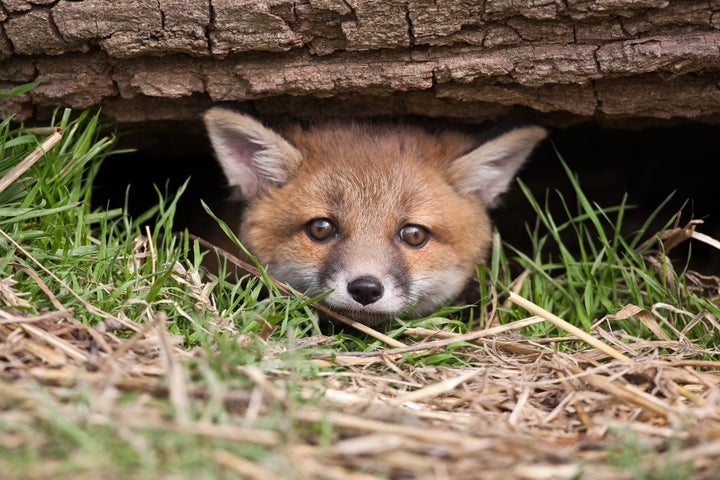 Polling also found that opposition to legalising deer hunting and hare hunting and coursing was even stronger, at 91% and 88% respectively.
In 2008 72% opposed legalising fox hunting, League Against Cruel Sports said.
In rural areas support for the ban on fox hunting was also high, at 82%, which has risen significantly from 69% in four years.
To further understand how people viewed the hunting ban in constituencies across England and Wales, pollsters Ipsos MORI used ONS data and 2015 voting patterns to produce projections from the national poll.
Projections indicated that the vast majority of people in all 570 consistencies across England and Wales were likely to be in favour of keeping the ban on fox hunting.
These include 81% in Leadsom's constituency of South Northamptonshire, 80% in Theresa May's Maidenhead constituency and 81% in David Cameron's former constituency of Witney.
A total of 1,986 people were polled in the UK by Ipsos MORI.
The League Against Cruel Sports has estimated that more than 200,000 illegal hunting incidents - averaging 16,000 per year – may have been committed by hunt members since the Hunting Act 2004 was enacted.
This number has been calculated from the estimated number of hunting meets that have occurred and the frequency hunt monitors have reported suspicious behaviour.
Gonçalves added: "The bloodsport lobby claim that they want the hunting ban repealed on the basis of animal welfare grounds, however what we have seen this year and in previous years is that they hold no regard for animal welfare.
"Hunting has nothing to do with pest control, a myth we have continually debunked, exposing the use of artificial earths to raise foxes in order to provide a steady supply to be hunted, and the secretive training of young hounds to kill fox cubs.
"Post ban, hunts claim to now 'trail hunt' however this is a false alibi used to continue to hunt as they did pre-ban providing excuses for 'accidental kills'.
"The Government needs to put the issue to bed once and for all and instead of repealing the Hunting Act, strengthen it to ensure it fulfils the true spirit of why it was originally passed – to protect wild animals."