A four-year-old boy survived being "clinically decapitated" in a car accident thanks to a stranger who fought her urge to cradle him and instead held his head in place for half an hour.
Killian Gonzalez, from Nevada, USA, was being driven home by his mum Brandy on 22 May, when their car skidded and crashed into another vehicle.
Leah Woodward had been driving along the same road with her husband Joel and their two children. When they saw the crashed cars, they pulled over and rushed to help.
"As a mum, that just goes right to your heart," Woodward told the New York Times.
"My immediate instinct was: 'You have to help that little guy.' "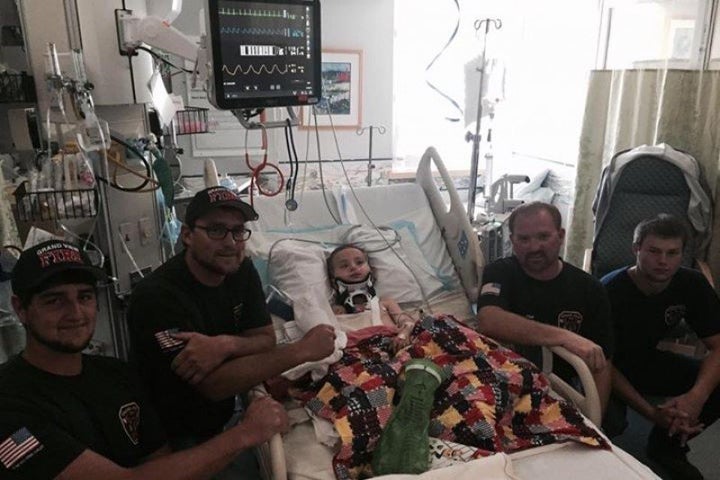 Woodward's husband, who is a police officer, broke the car window and told his wife to keep Killian's head steady.
"My first instinct would have been to cradle the little guy, but clearly that would have been the wrong choice," Woodward said.
Woodward became covered in a pinkish fluid - which she later learned was spinal fluid, as according to local news station KBOI Killian had suffered "internal (or clinical) decapitation" - when the skull becomes nearly or completely detached from the spinal column.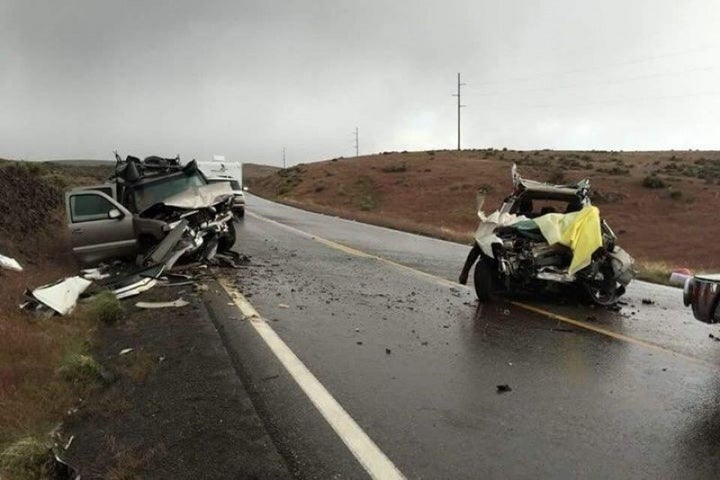 Woodward continued holding Killian's head until emergency services arrived, while her husband helped Killian's mother who had broken her arm, femur and top of her tibia, and shattered her ankle.
Leslie Dorn, Killian's grandmother, told the New York Times that doctors said four of the six ligaments connecting his skull and spine were stretched by an inch from the impact, but then sprang back.
The driver of the other vehicle is doing "ok" according to reports on a GoFundMe page, which has been launched to help family pay for their medical expenses.
Killian is now expected to make a full recovery and his family will be sharing updates on his recovery on their GoFundMe campaign page.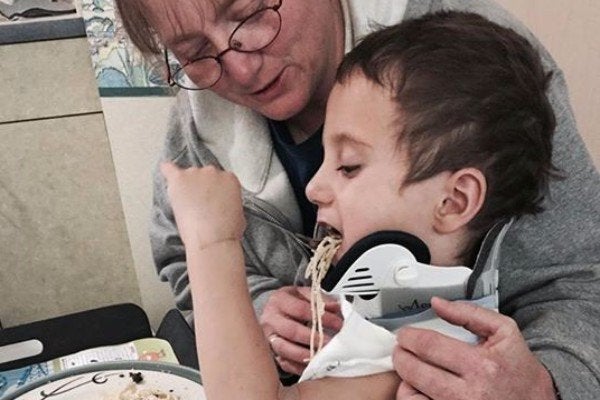 Jackson Taylor, who was 16 months old at the time, was in the car with his mother and nine-year-old sister when they crashed head on with another vehicle travelling at 70mph.
The toddler, from Australia broke two vertebrae in his neck and his collar bone resulting in an internal dislocation.
Doctors "reattached" the boy's vertebrae using wire and a piece of his rib in a six-hour operation.