A Scottish schoolboy is the brains behind a robotic shopping trolley, which could help thousands of elderly and disabled customers with their weekly supermarket trip.
Aidan McCann dreamed up the mechanized cart with height adjustment features after seeing his grandmother Lydia, 75, struggle to carry groceries.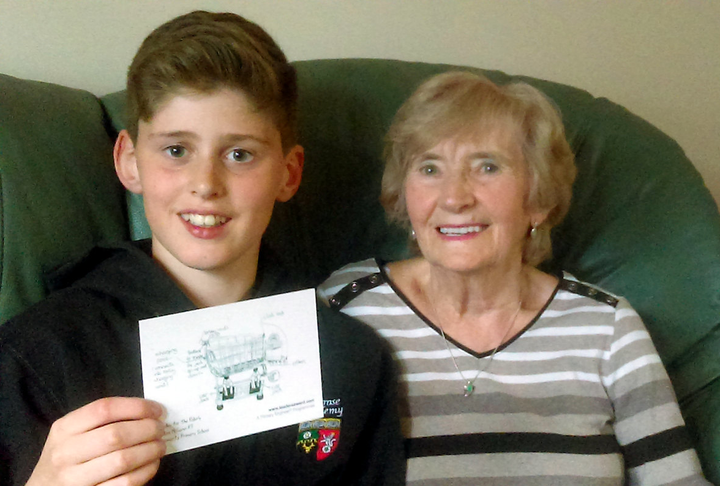 McCann explained why it was so important for him to make the height adjustable at the flick of a switch:
"[It] can change height so elderly people don't have to lift their bags very far," he said.
After creating primary blue prints for the 'Trolley For The Elderly', McCann won top prize at a national engineering competition and now his idea has become a reality.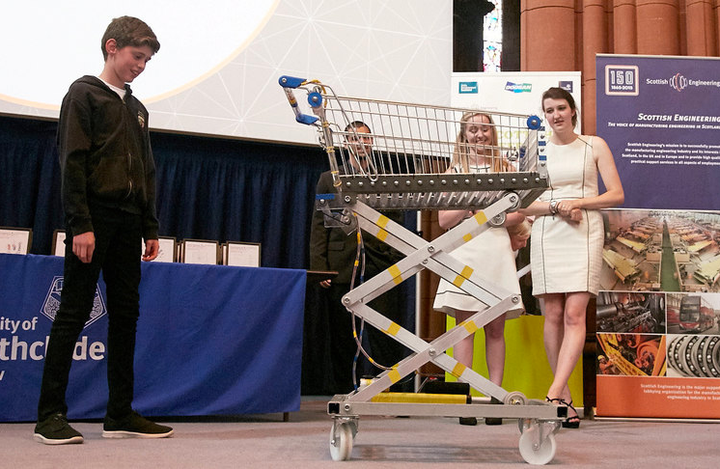 The thirteen-year-old said on seeing the first prototype: "When I saw the working trolley for the first time I was amazed."
"It's an amazing piece of engineering and it was amazing to see it come to life."
McCann, who lives near Inverness, said his gran "loved it" and he would now like to become a mechanical engineer in a car garage.
McCann's grandmother said: "Aidan is a good boy. "He was helping me with jobs that I couldn't do because I'm just 4ft 11in tall."
"Then he came up with an idea for the trolley… I was quite proud of him, designing something like that."
Aidan's mum Helen said: "I'm so proud of him. I said get that in your personal statement."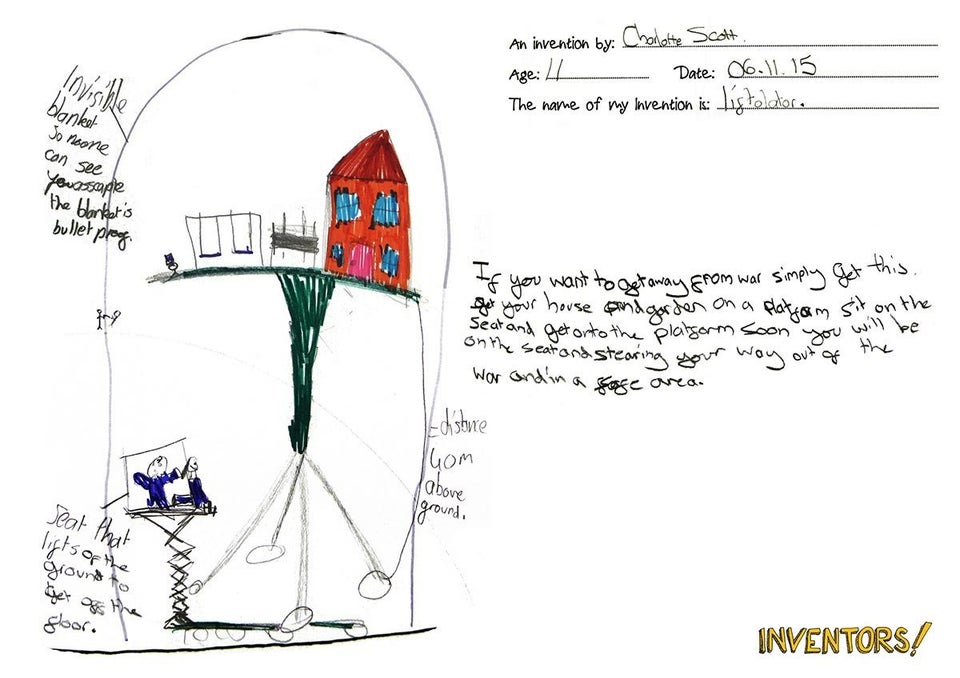 Kids' Inventions Brought To Life
Popular in the Community