A mum whose five-year-old son helped write his own obituary before he died of cancer says she is "so happy the world has seen a glimpse of his personality".
Garrett Matthias, aka "The Great Garrett Underpants" (a nickname he earned due to his dislike of trousers), told his parents Emilie and Ryan what he wanted his funeral to be like, and he certainly didn't want it to be traditional.
"Funerals are sad: I want five bouncy houses (because I'm five), Batman, and snow cones," he explained.
Emilie and Ryan wove together snippets like this from conversations they had with their son to make his obituary, as they wanted it to convey his fun-filled personality.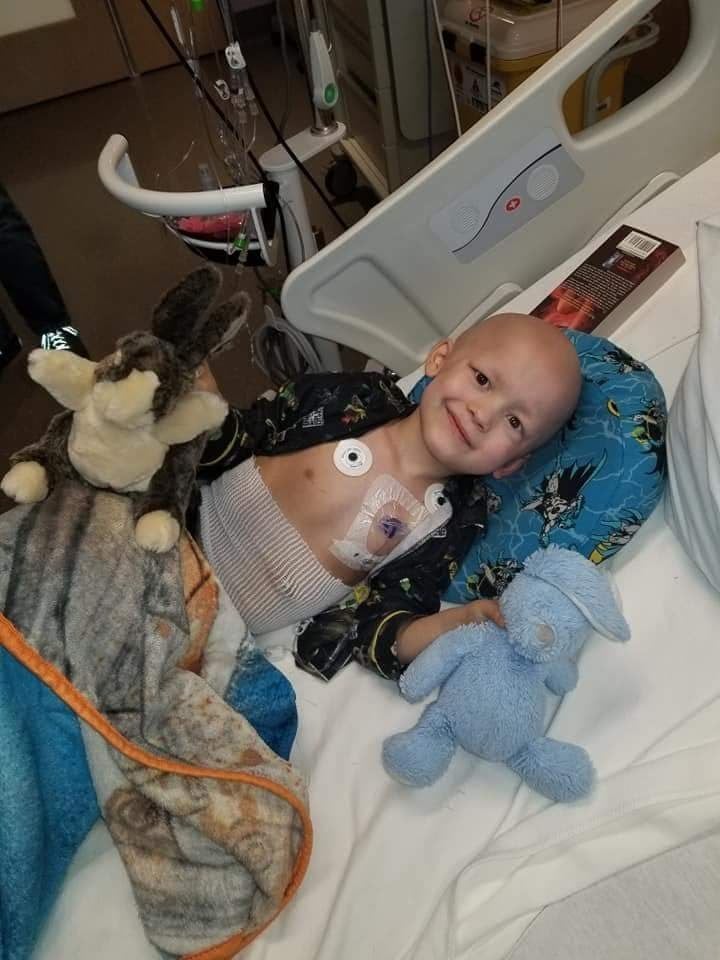 The couple explained: "Garrett endured nine months of hell before he lost his battle with cancer. During that time he never lost his sense of humour and loved to tease the doctors and nurses. From whoopy cushions and sneaking clothes pins on their clothes to 'hazing' the interns and new staff doctors, he was forever a prankster."
Asked about death, Garrett said "When I die: I am going to be a gorilla and throw poo at Daddy!"
So it's only fitting that he wanted to be cremated rather than buried, as he explained: "I want to be burned (like when Thor's Mommy died) and made into a tree so I can live in it when I'm a gorilla."
Garrett died from a rare form of cancer on 6 July. On Saturday, Emilie and Ryan threw a "Celebration of Life" and not only did it incorporate five bouncy castles, snow cones and Batman, but Wonder Woman, Thor and Spider Man also made an appearance.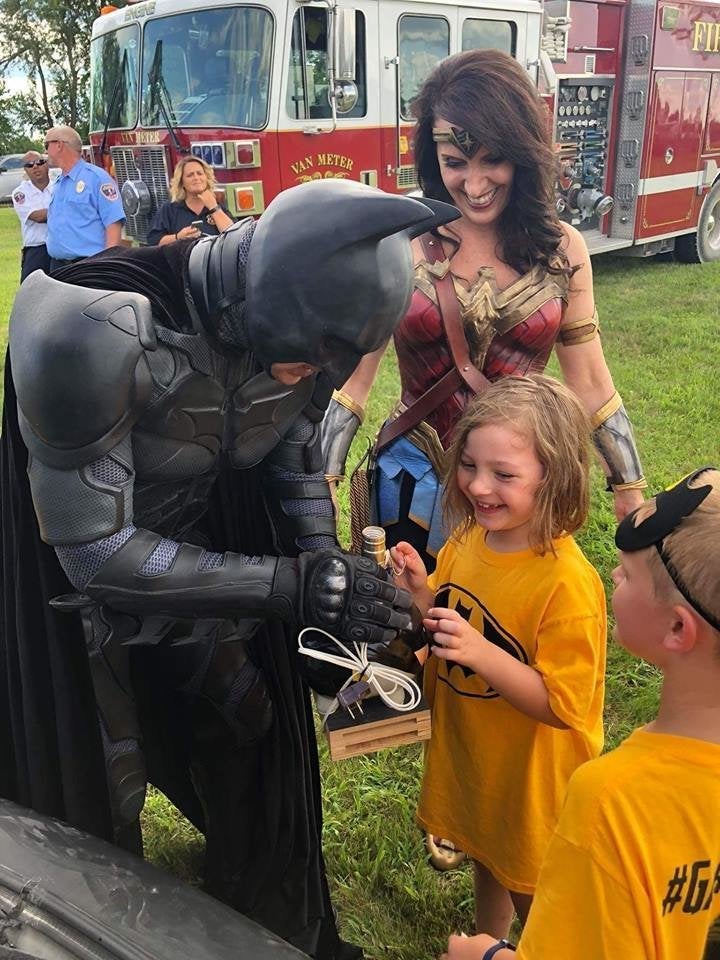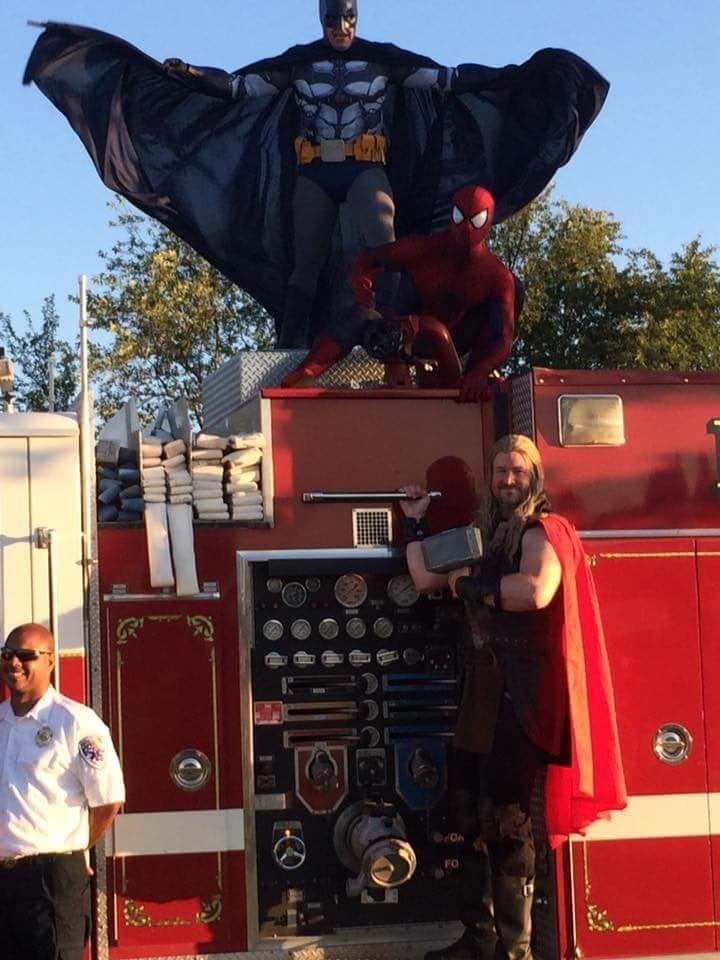 Emilie told HuffPost UK, the family are "absolutely amazed" that so many people embraced Garrett's unique wish for a Celebration of Life rather than a funeral.
"The outpouring of love and support has been incredible," she said. "I'm thrilled the world got a glimpse of the wonderful kid Garrett was and hope he inspires people to act against paediatric cancer."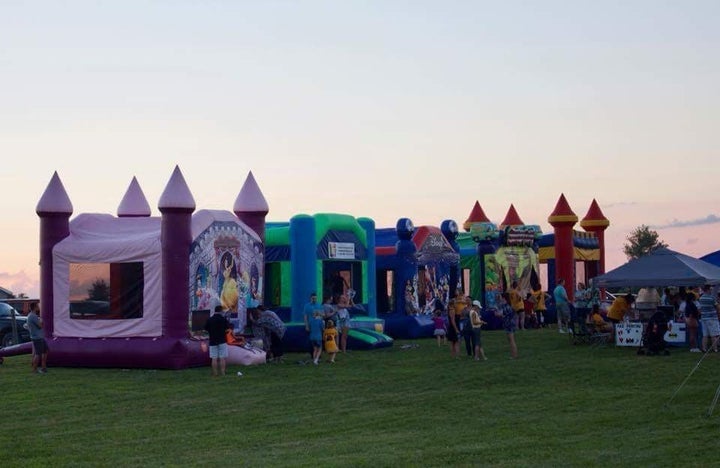 Garrett's parents also honoured his request for an Asgardian burial ceremony like Thor's mother had, and an archer shot a flaming arrow at a model boat as well as a firework display in the evening.
They will hold a private burial of his ashes at a later time, once they have figured out "how the hell to get his ashes made into a tree".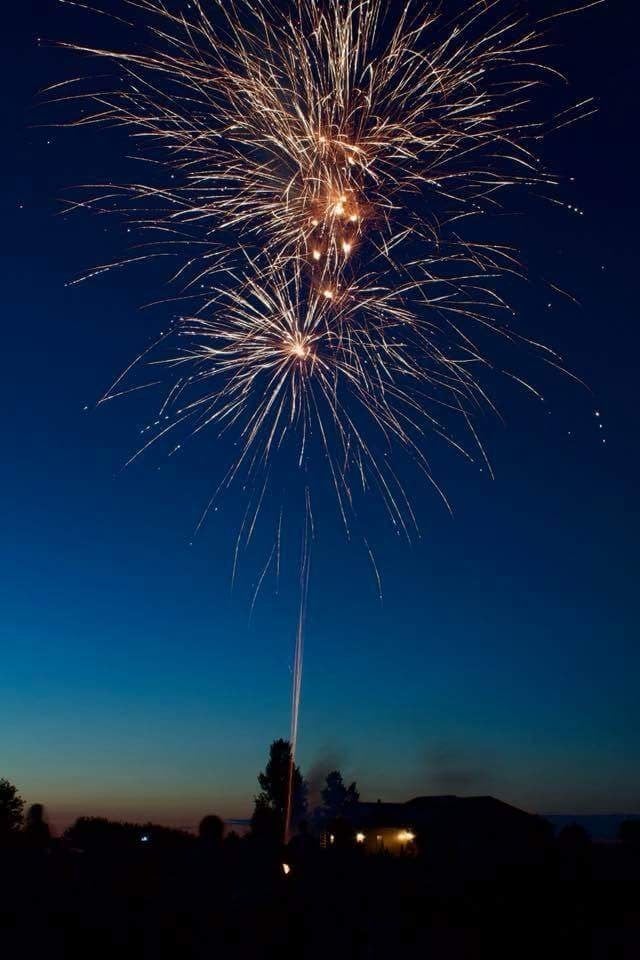 Garrett's obituary concluded with some fittingly upbeat parting words from The Great Garrett Underpants himself: "See ya later, suckas!"