Chase Stout and Kenzie Jones recently adopted an oh-so-adorable kitten, who they named Mr Wilson.
But just weeks after welcoming the tiny kitty into their home, Jones had to go away for a few days.
As the mumma of the house, she was a little worried about leaving Mr Wilson behind and gave her boyfriend strict instructions about looking after him.
Turns out she had nothing to worry about.
Stout recently posted a photo on Twitter of some tiny pancakes he made for Mr Wilson, along with the caption: "When your girlfriend goes out of town and tells you 'don't forget to feed our cat."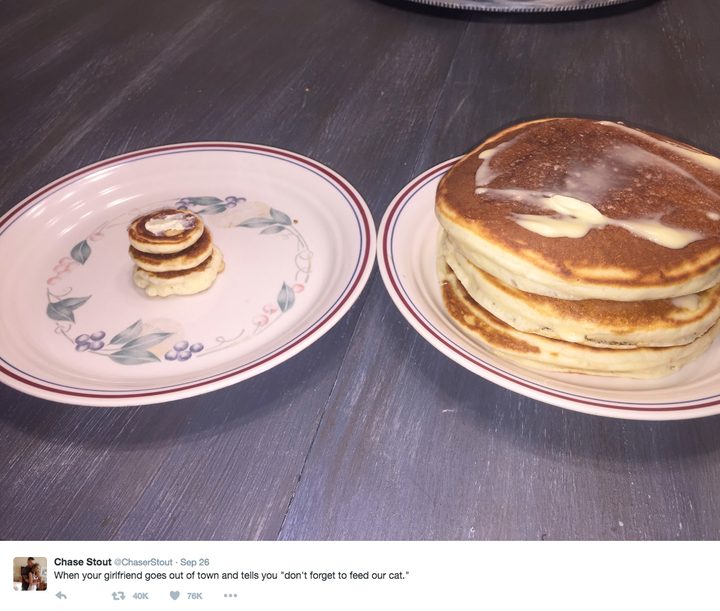 His post has been liked more than 76,000 times, and judging by a second photo he shared of Mr Wilson tucking into his meal, the kitten approved of his dinner just as much as people on Twitter.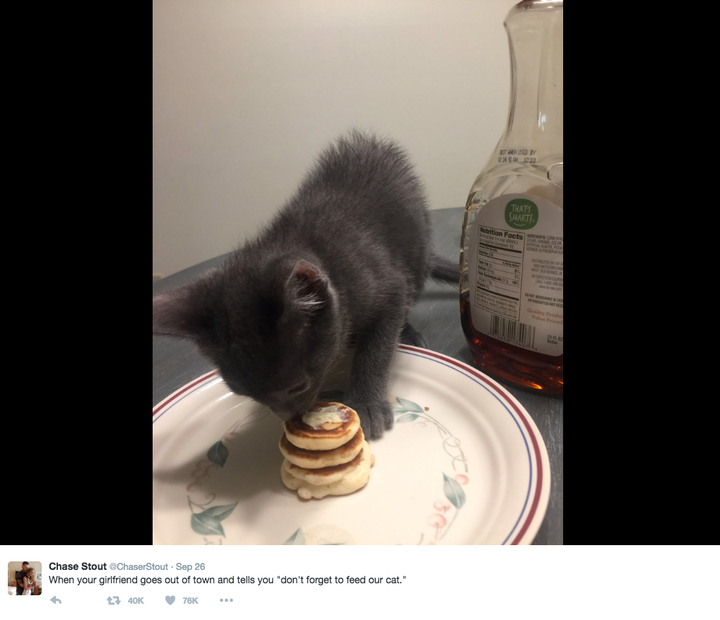 Stout also shared a text exchange between himself and his girlfriend, where she seemed to be pleasantly surprised by what was on the menu.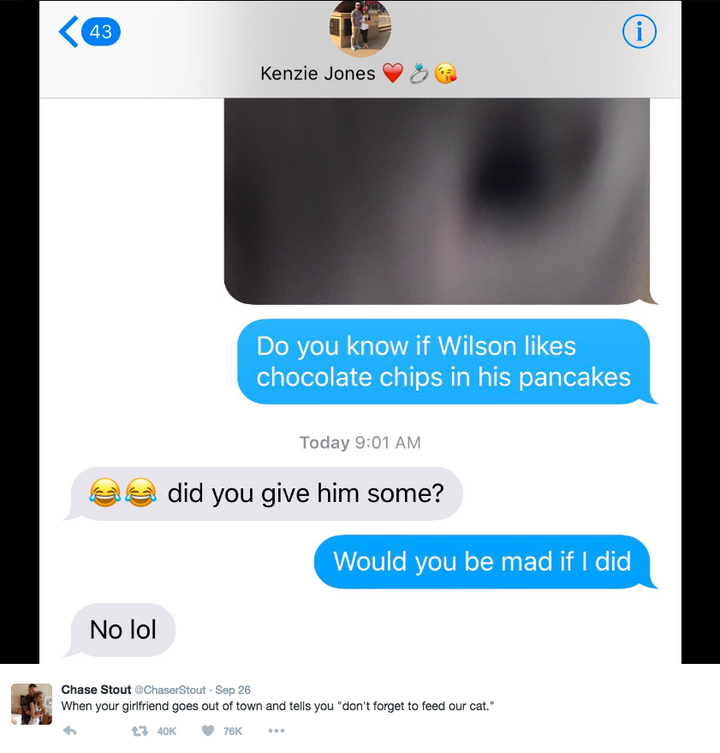 For those concerned, the cat owner also posted a photo of Mr Wilson post-meal, to confirm that his food didn't contain any chocolate or ingredients harmful to cats.
Just when we thought Mr Wilson couldn't get any cuter, Stout shared a photo of the kitten cuddling up to the couple's dog.
He posted the adorable pic with the caption: "Got a kitten this weekend and our German shepherd pup, Huey, thinks it's his. I'm not going to tell him any different."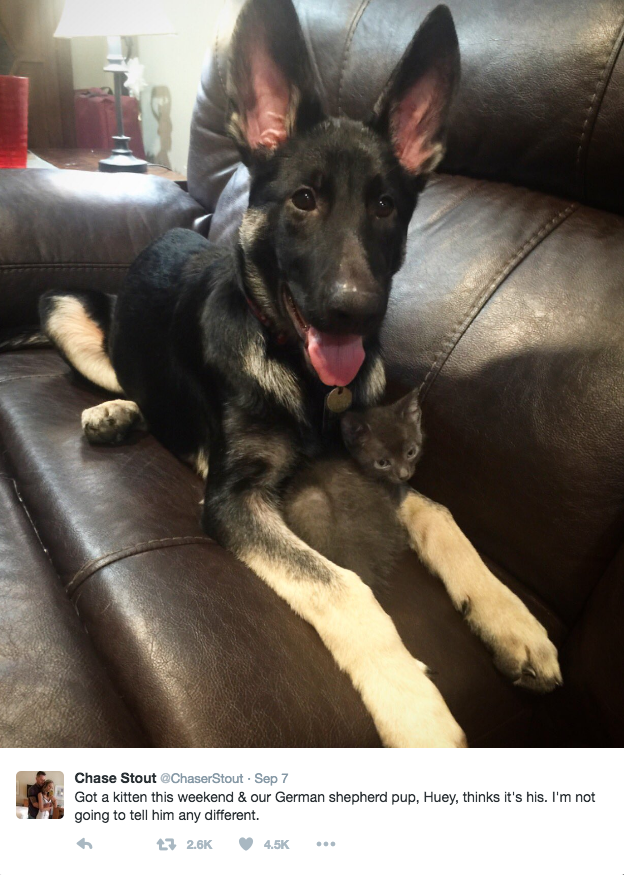 Congratulations Chase Stout, you've just given us entirely new #PetGoals.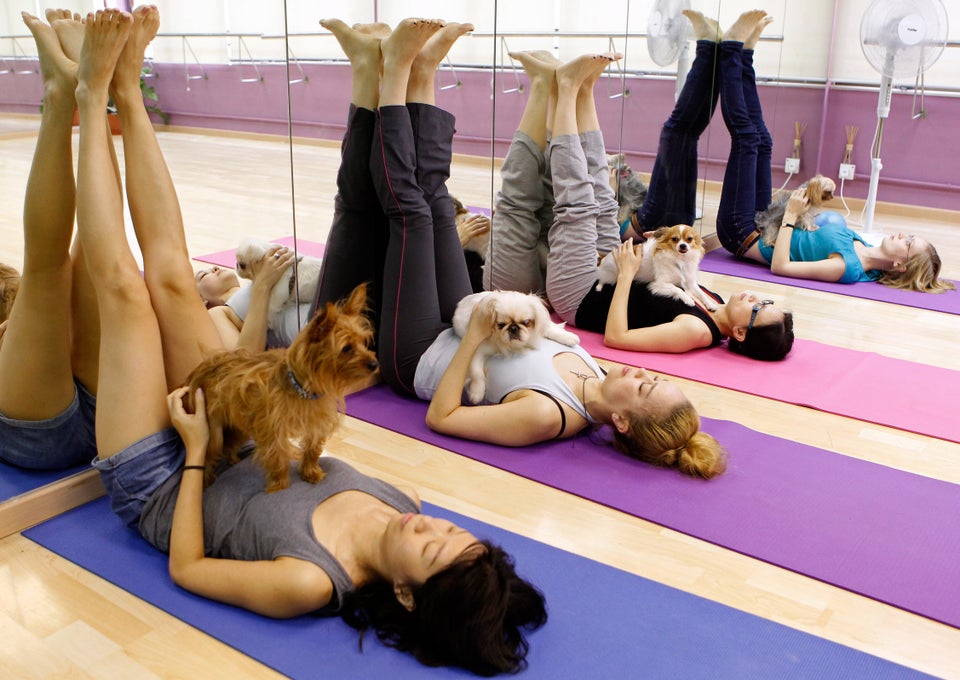 People Doing Yoga With Their Pets