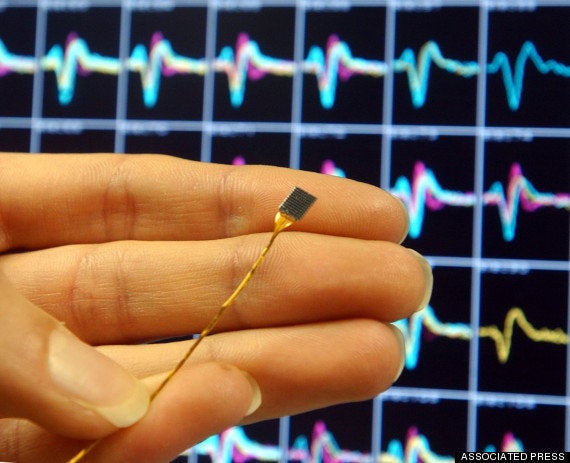 An Oxford PhD candidate has warned of a future that sounds like something out of a science fiction film: A world where hackers will be able to control our thoughts and feelings by 'brainjacking'.
Despite this sounding like something out of a dystopian novel, Pycroft warns that there are implants already currently available that could be at risk.
"The most common type of brain implant is the deep brain stimulation (DBS) system. It consists of implanted electrodes positioned deep inside the brain connected to wires running under the skin, which carry signals from an implanted stimulator." he writes.
While he goes on to say that "DBS is a fantastic tool" for treating a range of conditions from Parkinson's disease to dystonia thanks to the way that it can target precise parts of the brain.
He warns however that "this precise control of the brain, coupled with the wireless control of stimulators, also opens an opportunity for malicious attackers."
"Even a single high-profile incident could irreparably damage public confidence in the safety of these devices."
Examples of an attack could include altering the stimulation settings for a patient who suffers from chronic pain, altering their device to cause them even greater pain.
Or a "sophisticated attacker" could even change a person's behaviour by stimulating parts of the brain which reward learning in order to reinforce certain actions.
"Although these hacks would be difficult to achieve as they would require a high level of technological competence and the ability to monitor the victim," explains Pycroft "a sufficiently determined attacker could manage it."
He concludes with a mixture of good and bad news pointing out that as yet, there has been no known example of a person hacking into another person's brain implant.
The bad news however is brain implants are becoming more common, and as they become more complex, cheaper to produce and more mobile they'll be prescribed to a greater number of people.
Pycroft concludes by saying: "The future of neurological implants is bright, but even a single high-profile incident could irreparably damage public confidence in the safety of these devices, so the risk of brainjacking should be taken seriously before it's too late."