Brazilian surgeons have sewn a man's hand to a 'pocket' inside his stomach in order to save it from being amputated.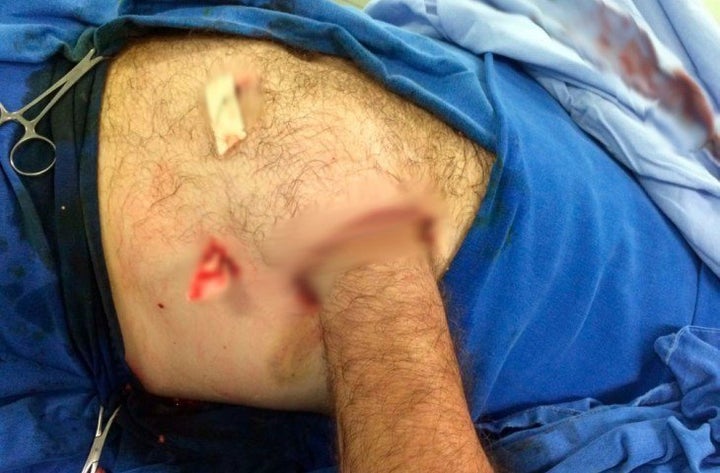 Carlos Mariotti lost both his fingers and all the skin from his hand after suffering, what doctors described, as a de-gloving injury at work.
After the 42-year-old was rushed to hospital, doctors decided to pursue this unique method to prevent the tissue and tendons from rotting.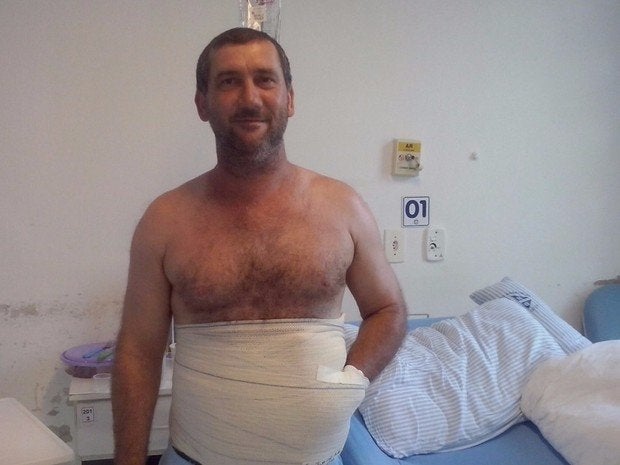 He will now have to leave his hand inside the 'pocket' of tissue for six weeks.
According to the Independent, Orthopaedic and trauma doctor, Boris Brandao, who performed the procedure, said: "(Mr Marriott) suffered a de-gloving injury which left him with very little skin on the palm and back of his hand, exposing the bones and tendons inside.
"This was a very large and delicate injury and the only place we could fit the whole hand was in the abdomen.
"Without this procedure, there would be a high risk of infection and the tissue and tendons would rot away.
Surgeons have told Mariotti, who is still in hospital, to keep moving his fingers around in order to prevent it from becoming stiff.
"It's a really weird feeling trying to wiggle my fingers inside my body and creepy seeing my tummy protrude slightly as I prod around," he said, according to the Independent.
This is not the first time surgeons have attempted this unique procedure.
Popular in the Community