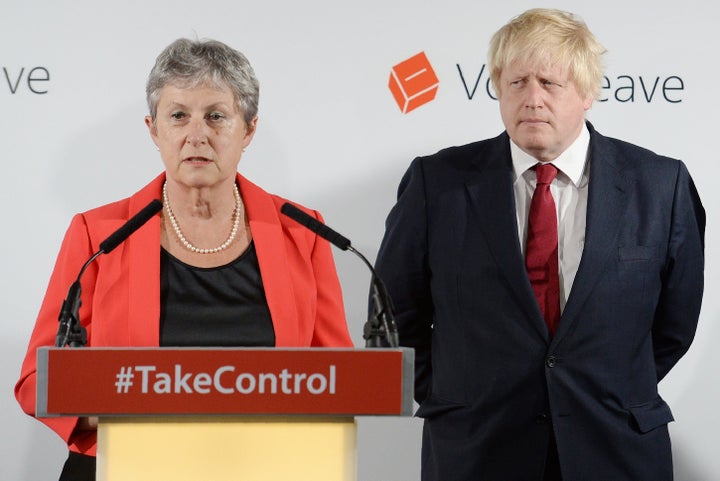 A leading Brexit campaigner has been criticised for warning EU nationals have been "left in limbo" by the referendum result.
Labour MP Gisela Stuart today said the government should make clear EU citizens who live in the UK will be allowed to remain in the country after Brexit.
Stuart was a co-chair of the official Vote Leave campaign.
Lib Dem leader Tim Farron said it was like "the arsonist turning round and saying they are surprised that a fire took hold".
"Gisela Stuart happily put her name to a campaign which repeatedly whipped up anti-immigrant feeling, which has contributed to an increase of hate crimes against Europeans, so it's pretty shameful that she's now claiming to be worried about EU citizens here in the UK," he said.
Former Labour shadow cabinet minister Chuka Umunna told The Huffington Post people "shouldn't be used a pawns" in the UK's Brexit negotiations.
Stuart will lead a cross-party inquiry into the legal status of EU nationals for the British Future think tank. Speaking to BBC Radio 4's Today programme, Stuart said there were lots of issues that needed to be cleared up.
"What legal status people will people have? How do they prove eligibility to stay? When is the cut-off date and how do we manage any possible migration surge ahead of it?" she said.
"There is wide agreement, among the public, politicians and business, that EU citizens are welcome here and that the government should make clear they can stay," Stuart said.
She added: "This is the right thing to do and what the Leave campaign promised all along."
Umunna said: "I welcome very much this initiative by British Future, but the problem is that the Vote Leave campaign promised that EU citizens currently in the UK would be guaranteed the right to stay in the UK if we were to leave.
"And now all of Gisela's Conservative counterparts in the Vote Leave campaign are failing to live up to that guarantee.
"Most shameful of all is Boris Johnson, who voted for Labour's motion in the House of Commons shortly after the Brexit vote. He supported our motion to guarantee the right of EU citizens in the UK to stay here."
Umunna has encouraged people to sign 'Vote Leave Watch' petition demanding EU nationals be given the right to stay.
SNP MP John Nicolson attacked Stuart as being "utterly irresponsible" as she had campaigned for Brexit "with no idea what would come next".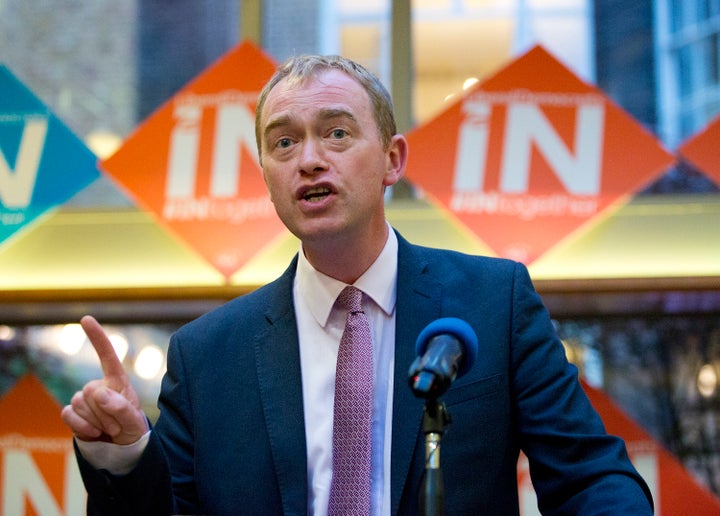 Today, a new report warned workers expecting to receive a pay boost following a potential drop in migration after the UK's vote to leave the EU are likely to be disappointed.
The Resolution Foundation has concluded a cut in migration could deliver a small boost in the pay of some low-paid British-born workers.
However, any increase is likely to be undermined by a weakening of wage growth forecast by the Bank of England in the wake of Brexit.
Stephen Clarke, policy analyst at the Resolution Foundation, said: "The impact that recent widespread migration has had on British-born workers is hotly disputed.
"While there has been no effect on wages overall, increased migration has caused a slight drag on wages for some low-paid British workers.
"However, those expecting a wage boost off the back of a post-Brexit fall in migration are likely to be disappointed.
"Any such gains will be dwarfed by the losses caused by the post-referendum slowdown in the economy."
Popular in the Community