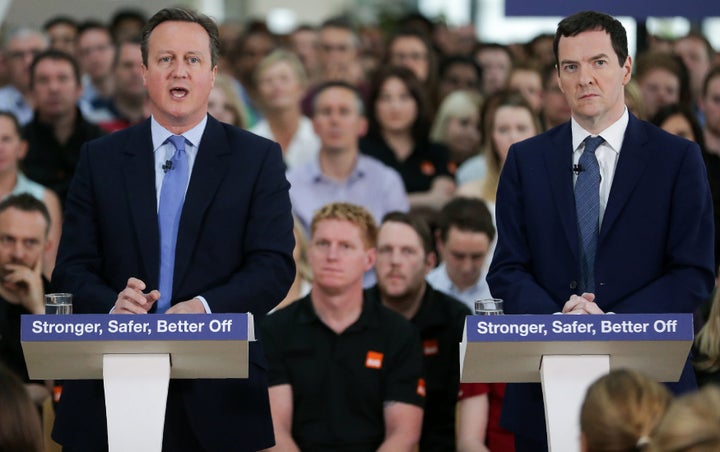 The Institute for Fiscal Studies (IFS) has denied it is pushing pro-EU propaganda, after it warned Brexit could lead to two more years of austerity.
A report from the IFS today suggested leaving the EU would damage the UK's economy.
It said the government may look to extend its austerity drive in the aftermath of a Brexit vote as it grapples with a fall in national income and a sharp rise in public sector borrowing.
However Vote Leave questioned the neutrality of the IFS as some of its funding comes from the EU. The pro-Brexit campaign organisation said the think-tank was "a paid-up propaganda arm of the European Commission".
The charge was rejected by IFS director Paul Johnson. "For last 30 years the IFS has built is reputation on its independence and integrity," he told BBC Radio 4's Today programme. "There is no sum of money that would influence what we did."
But former Tory cabinet minister John Redwood questioned the motivation of the think-tank.
"I think the IFS are part pf this cosy establishment which desperately wants to keep us in the EU," he told the same programme.
In its report, the IFS said Britain could use its contribution to the EU - estimated at £8 billion a year - to help shore up its finances if it voted for Brexit.
But it said this could be overshadowed by the negative impact on the UK economy, with a 0.6% fall in national income offsetting the benefits.
It also dismissed claims that the UK would have an extra £350 million a week to spend if it headed for the European exit door, while stating that its £8 billion saving from leaving the EU would be halved if it followed in Norway's footsteps and joined the European Economic Area.
Labour's shadow chancellor, John McDonnell, said the IFS analysis "further underlines what a disaster it would be for the UK to risk a Tory Brexit under the chancellor's recovery built on sand".
"We all know that the Tories want to use Britain leaving the EU as a pretext to slash workplace protections, but things could be even worse if a Tory Brexit led to even more austerity to try and meet George Osborne's self-imposed and self-defeating deficit targets.
"Labour wants to remain and reform the EU so we can work in unison with our European neighbours to grow our economy and create jobs."
And former Labour chancellor Alistair Darling said: "The economic case is now closed. The IFS has made clear that leaving Europe would decimate our public services through spending cuts, and heap tax rises on working families."