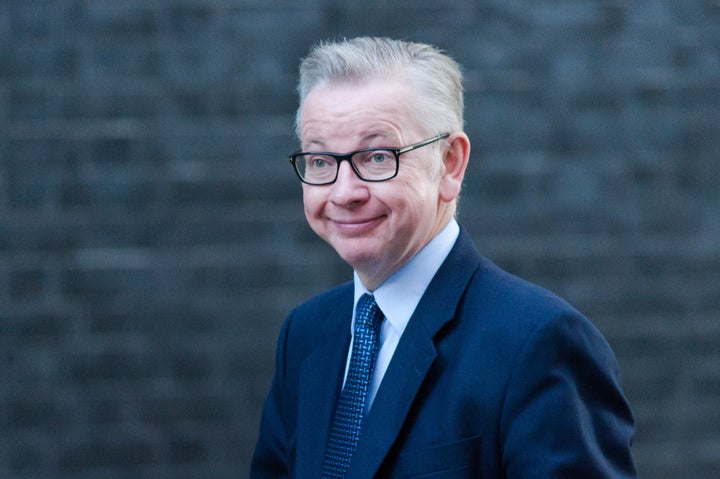 It could take until mid-December until any Brexit deal is agreed, Michael Gove has admitted at the 11th hour as the Prime Minister travels to Brussels to enter into crunch talks with the European Council.
The environment secretary also said today that Theresa May would likely have to declare by November that a no deal Brexit was the "lead option" if not enough progress had been made in talks.
May flies to Brussels today in a bid to sell other EU leaders on her latest proposal, in what had been billed as "the moment of truth" in the negotiations.
An impasse between the UK and the EU over how to prevent a hard border on the island of Ireland has led to pessimism that the outline of a deal will be agreed at this week's summit as had initially been hoped.
An emergency summit had been pencilled in for November should no agreement be reached today and tomorrow – but this is not guaranteed.
Failing that, the EU Council summit on 13-14 December is the last scheduled meeting where a deal could be agreed, just two and a half months before the UK is due to leave the bloc on March 29, 2019.
Gove told a House of Lords committee this morning: "It might be the case – and we have seen who European negotiations work – it might be the case progress is made at the October council, progress is made at the November council, and it's even as late as the December council before a deal is done.
"The Prime Minister will say at a given point if we believe we cannot get a deal that the government tis moving to preparing for no deal and that no deal is the government's lead option," he said.
Tom Brake, the Liberal Democrat Brexit spokesman, said: "Theresa May is trying to run out the clock and push Parliament into a bad deal, or no deal at all. The future of this country must not come down to diplomatic filibustering.
"MPs must not allow this form of legislative blackmail. Instead they must give the people the final say on Brexit and an option to remain in the EU."
He added: "I don't want to tie the Prime Minister's hands. But if insufficient progress is there by November then the government will take stock, reflect and decide, the Prime Minister will decide, at what point to say 'this is our lead option'."
European Council president Donald Tusk has warned that without new "concrete proposals" from the British to break the logjam over the Irish border backstop, further progress on a deal may be impossible.
However, with her party split, and some Tory MPs openly calling for her to go, May has little room to manoeuvre if she is to secure a deal which stands any chance of getting through Parliament.
Ahead of her visit to Brussels, May was able to secure the backing of her Cabinet, at least for now, amid reports that some Brexiteer ministers were prepared to quit if she gave too much ground to Brussels.