We all instantly fell in love with Nicola Coughlan as the reluctant rebel Clare Devlin in Derry Girls when the hit comedy debuted on Channel 4 in 2018, but we've seen a very different side of the star in Bridgerton.
The 33-year-old Irish actor has returned to our screens as one of the leads in the Netflix period spectacular, which arrived on the streaming platform on Christmas Day.
But despite the barrels of warm reviews heaped on Derry Girls, Nicola feared she wouldn't work again before she auditioned for Bridgerton. "It was a funny thing because I really didn't expect to get the job and then it all happened quite quickly," she tells us.
"I'd been through a period of really bad auditions and not getting stuff which is a really common thing as an actor - people don't really talk about it enough," she says.
"I tend to get in the headspace of, 'well, I'll never work again,' clearly, that was it. You know, I've had a few good jobs and I'll just, you know, go off and do something else."
But her pessimism, or self-preservation, was undue. Shortly after her agent called and told her she'd got the job as Penelope, one of the three daughters of the Featherington household at the centre of the plot alongside the Bridgertons.
Penelope is shy and lacking in confidence but despite that, she is being positioned to find a suitor. Set in 1813 in Regency England, the two prestigious households and their associates await the regular arrival of a gossipy round-robin newsletter revealing the most sordid goings-on. Screen legend Julie Andrews does the voice of the never-seen, always-heard arbiter of the gossip, Lady Whistledown.
Nicola says can relate to some of the excruciating experiences Penelope goes through in the show as she attempts to find a suitor.
"It was kind of hard shooting the ball scenes where you know she's getting ignored," remembers Nicola. "Watching the boy that she's completely head over heels with dancing with another girl. I've definitely been there at some stages in the past. I'm sure everyone has."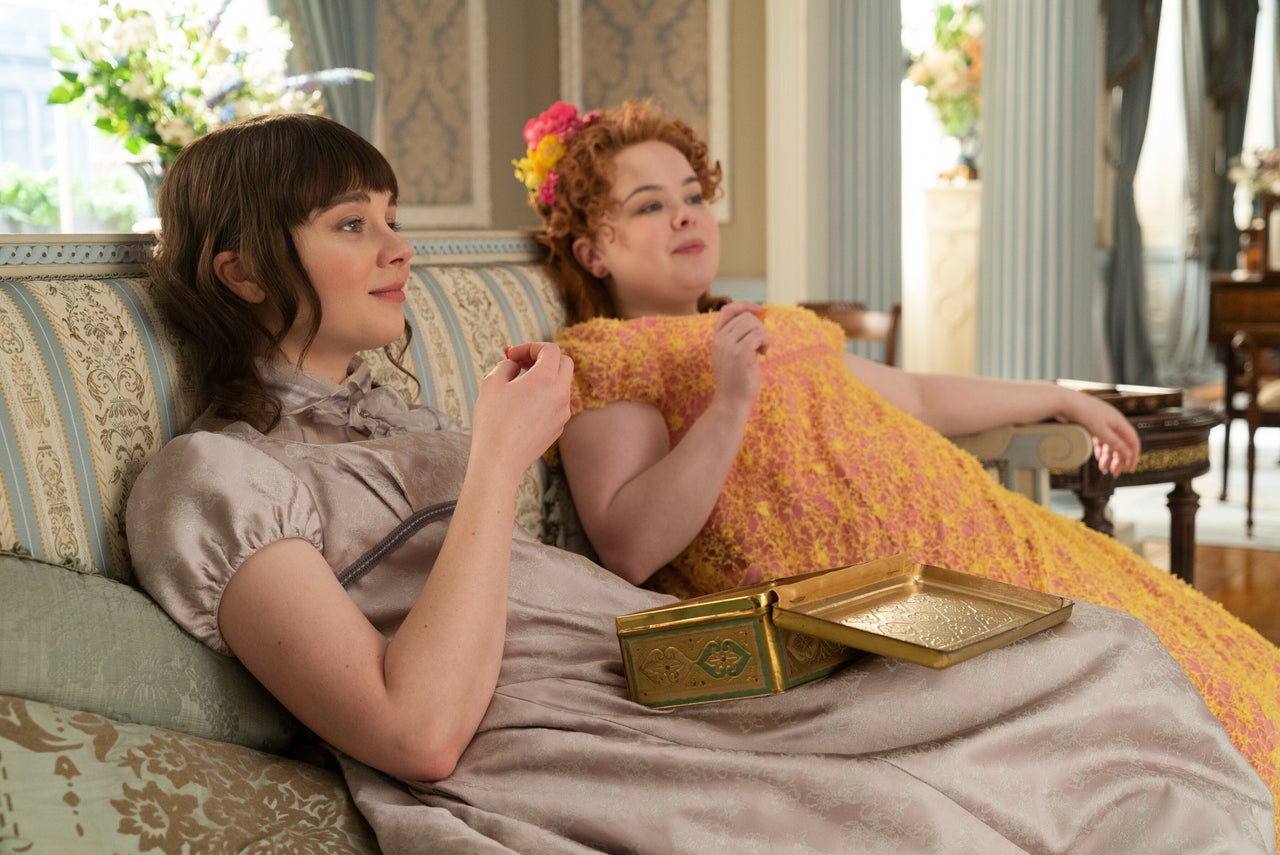 It wasn't resonance which attracted Nicola to the role though, more that the character is multi-layered. "You see her with her family and she's this shy girl who's put down constantly when she's out in society," explains Nicola.
"But when she's with her best friend Eloise she's very bright and sparky and witty and you see that she's got all these opinions and things that she doesn't get to share because of the time [period]. And then when she's around Colin Bridgerton she's this true romantic."
Ready for marriage or not, she is thrust unto courtiers dressed resplendently in fine ball gowns. How was it doing long days of filming wearing such elaborate dresses?
Costumes were "so heavy we had to have someone walk with us to set because it was too heavy to carry ourselves," explains Nicola. "Everything was custom made, it was so beautiful but also I'm like five foot one, so this head dress made me probably about five eight: for me that's really tall."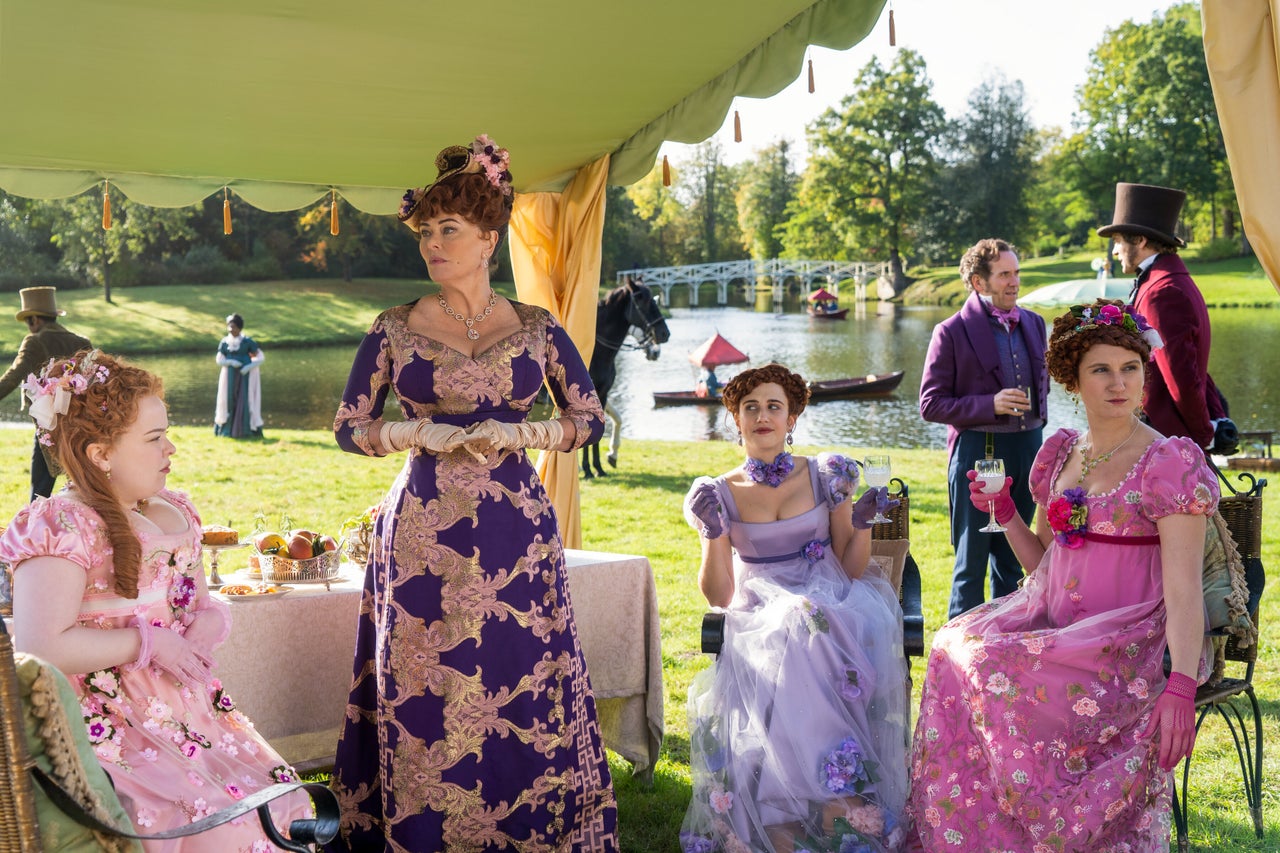 The weighty outfits helped Nicola experience the role more deeply. "You know how different you feel in a tracksuit to how you feel in a three piece suit. It's sort of a similar thing: you carry yourself differently. You hold yourself differently."
The drama's producers were at pains to recreate the era faithfully in terms of the way characters behaved, as well as the way they dressed. For instance, research was conducted about the way Regency era women spent their spare time. "We were shown paintings of young women lazing on couches," says Nicola.
And contrary to popular belief, women from the period weren't always doing needlework or sitting up straight and formally.
Other "little idiosyncrasies" Nicola enjoyed discovering included the etiquette behind bowing between men and women in public.
There is a scene where Penelope has to bow to Colin Bridgerton, but Nicola explains that "a year ago you wouldn't have done this, because you weren't out in society."
"But now he's a gentleman and you're a lady so you need to understand those kinds of societal constraints. All of that was really really interesting," she says.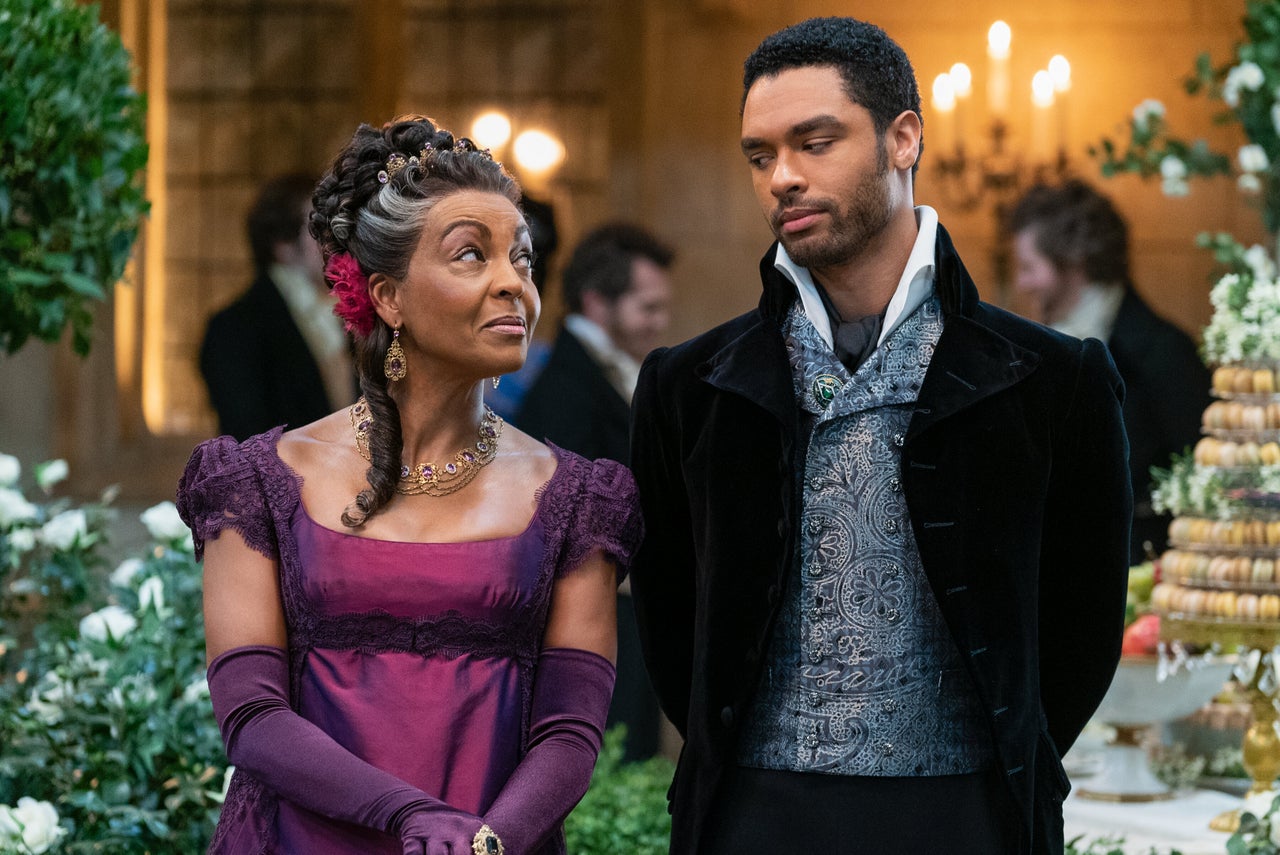 Reading the original Bridgerton novels by Julia Quinn was another source of knowledge for developing the role, and Nicola would collaborate with the crew over elements of her character written into the novels she felt she should exude on screen.
"Penelope features much more heavily in the books, so I was interested to go to the director and say, 'Look, I know this isn't in the script right now but this is a thing about her that maybe we can work in," says Nicola.
As an actor, having source material to rely on was a massive help. "You're a little bit like a detective trying to pull out bits of information about a person and their motivations. You know there's certain things [about the character] that you think you would never do. But then what you can relate to grounds the character and gives them that feeling of a real human being."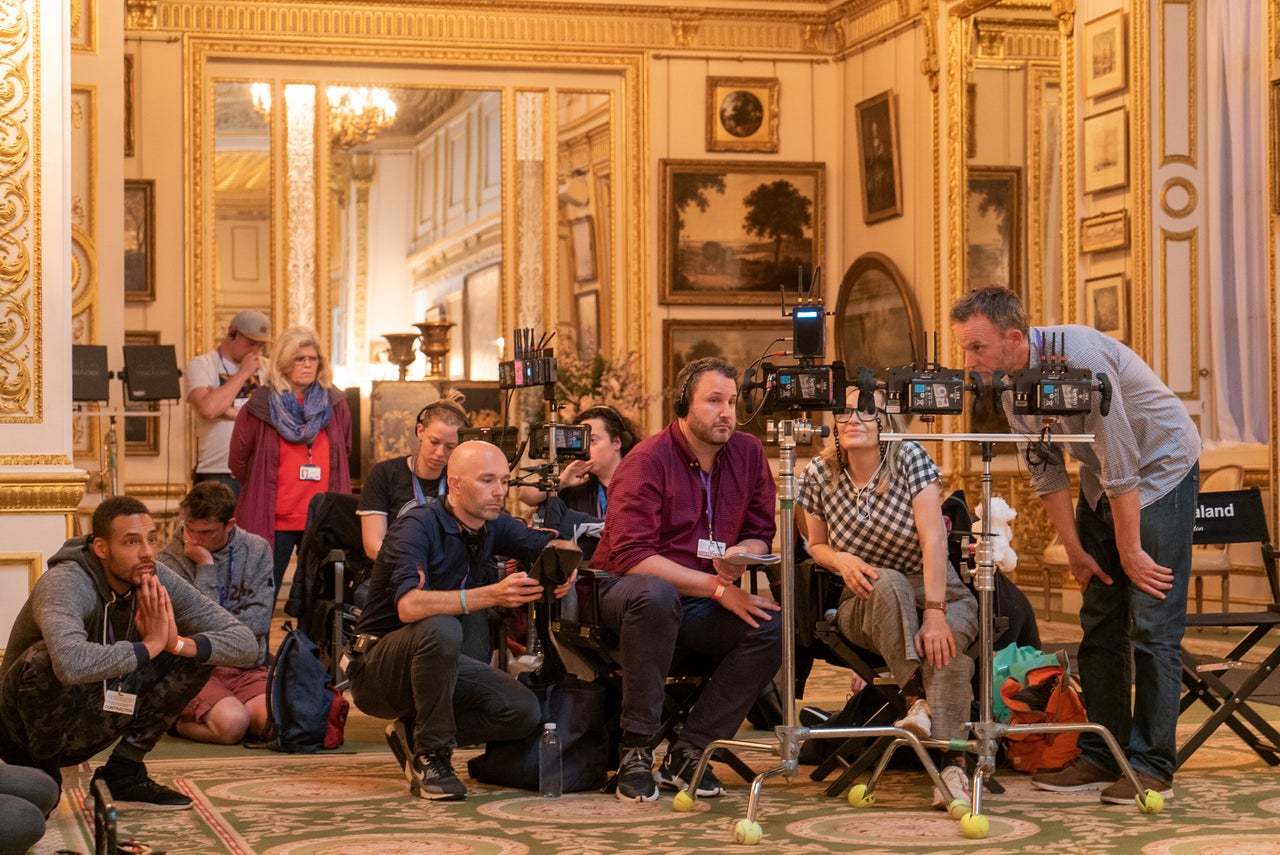 How about the plummy British accent? Nicola has been commended for her accent work before - her Derry accent in Derry Girls was highly praised, but surely travelling back to Regency-era England will be more of a challenge for this girl from Galway, Ireland.
"This accent is 100 times easier than the Derry accents," laughs Nicola. "If you want to research an RP [received pronunciation] accent, there's endless resources, whereas there wasn't a million shows about Derry before, so a lot of it came from me, finding random videos of people from Derry talking on YouTube."
Less homework was required of Nicola for Bridgerton, although she enjoyed sessions with the on-set historian, and found it compelling how the show combines elements of historical accuracy with an imagined world.
"I hope we get to do more seasons and explore lots of different elements and the characters," concludes Nicola. "If we're creating this world, who's to say what you can put in and what you can't?"
Bridgerton is streaming on Netflix now.