The success of Bridgerton keeps reaching new heights, with Netflix announcing the period drama is its biggest original show ever.
After being watched by 82 million households worldwide in the 28 days since its Christmas Day debut, Bridgerton has set a new record for the streaming giant.
The record was previously held by The Queen's Gambit which, like Bridgerton, also debuted towards the end of 2020.
A total of 62 million households watched The Queen's Gambit in its first four weeks, a figure which has been well and truly smashed by the Shondaland period drama.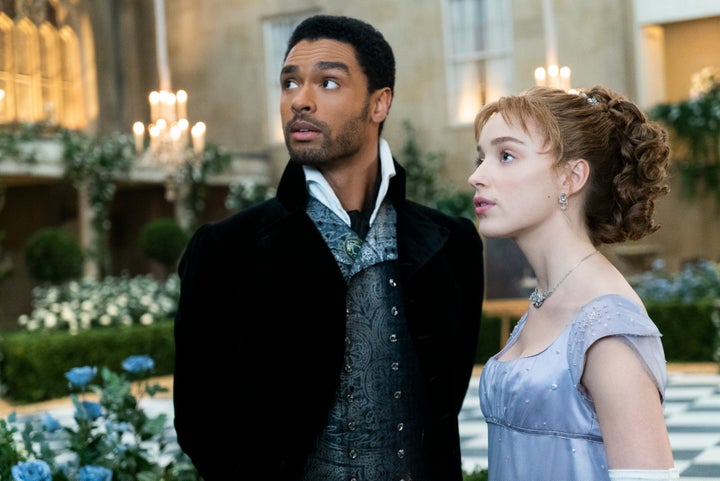 Series one leads Phoebe Dynevor and Regé-Jean Page both celebrated the milestone on Instagram, with the former writing: "This is utterly insane. I'm SO proud of the incredible team behind this show! And thank you guys for loving it."
Co-star Jonathan Bailey also wrote on his Instagram story: "Welcome to the family, all 82 million of you."
Jinny Howe, vice president of original series at Netflix, said Bridgerton has "shown that romance can be smart, dynamic, bold and yes – universally appealing".
She said: "It's designed to be more lavish, sexier and funnier than the standard period drama – and that's what so surprised and delighted our members.
"The empowerment of people of colour and women made Bridgerton feel accessible and contemporary, resonating with audiences all around the world," Jinny added.
It was recently confirmed that a second series of Bridgerton is already in the works, with the focus thought to be switching to Jonathan Bailey's character in the upcoming episodes.
"However, gentle reader, before you set the comments section alight with requests for more sordid details, know that I am disinclined to report on the particulars at this time. Patience, after all, is a virtue."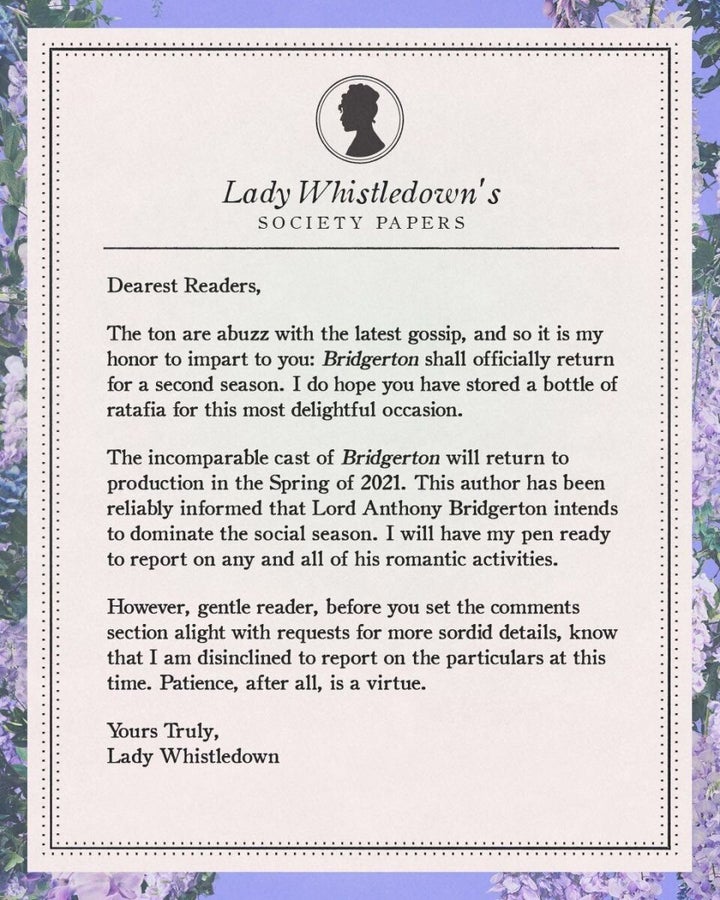 No start date for the new series of Bridgerton has been revealed yet, with production thought to be resuming in the spring of 2021.
For those who aren't already part of the 82 million, the first series of Bridgerton is now available to stream on Netflix.