Banners have been draped over iconic bridges across the UK and the rest of the world to protest Donald Trump's upcoming inauguration, with demonstrators championing "bridges not walls".
More than 200 banners are being dropped across the world, including France, Australia, Nepal, the USA and Norway.
Westminster Bridge, the Millennium Bridge and Tower Bridge are just some of the landmarks in the nation's capital now adorned with the slogans.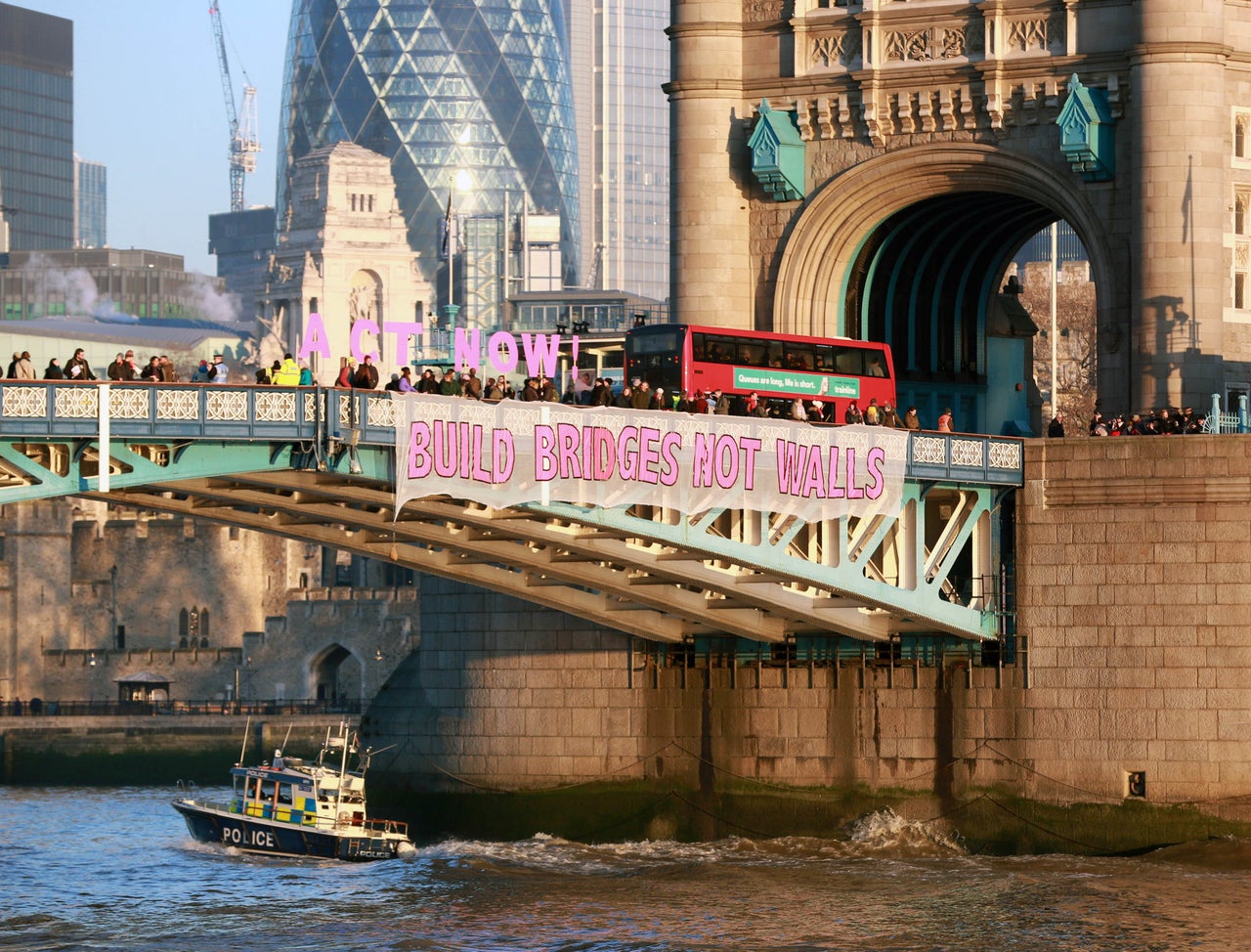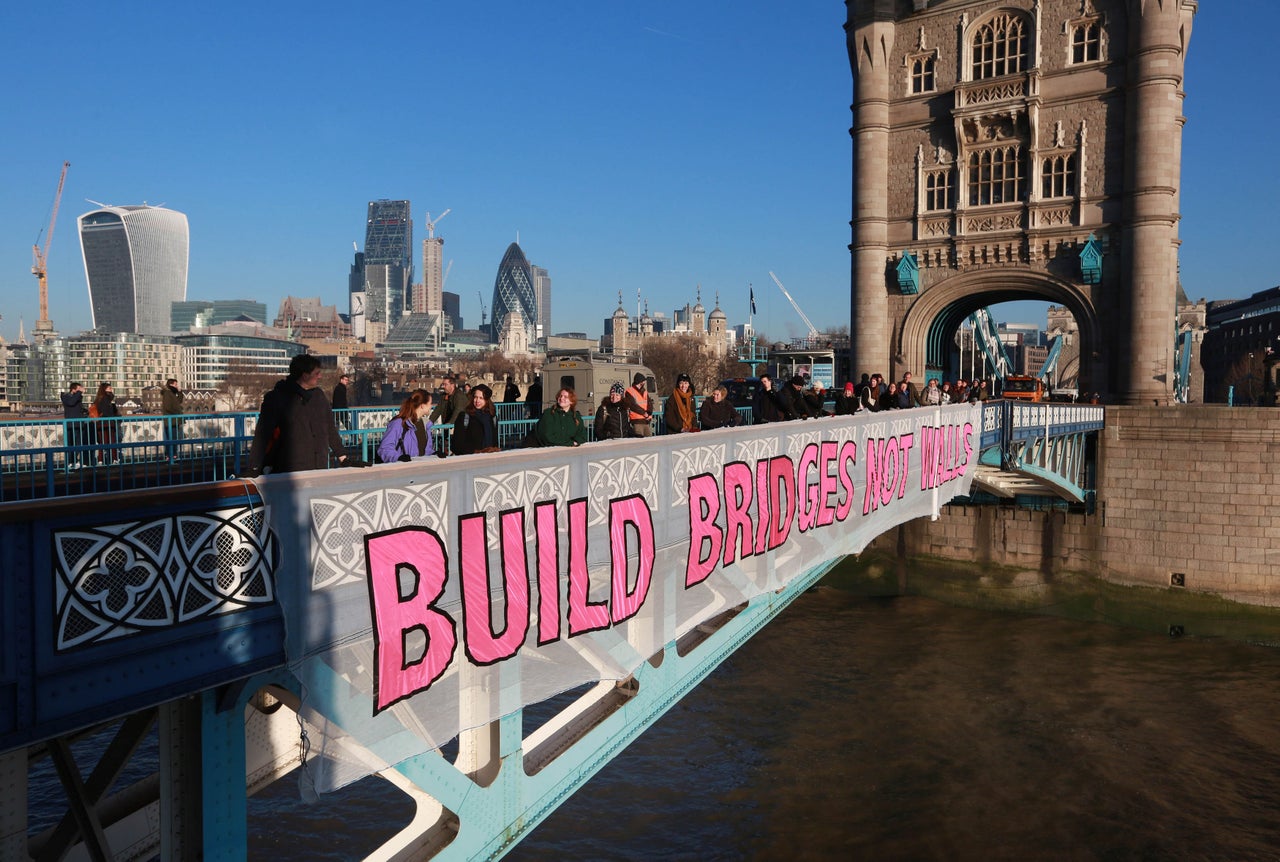 The London action is one of more than 150 planned in villages, towns and cities across the UK.
Nona Hurkmans, Bridges Not Walls spokesperson, said in a statement: "On Trump's inauguration day we're taking action to show our support for groups under attack – here in the UK, across Europe and in the USA – and to reject the rise of a dangerous and divisive far right politics.
"We won't let the politics of hate peddled by the likes of Donald Trump take hold.
"What happens next is up to us and by standing together we can show that the rhetoric of fear and hate have no place in our society."
Westminster Bridge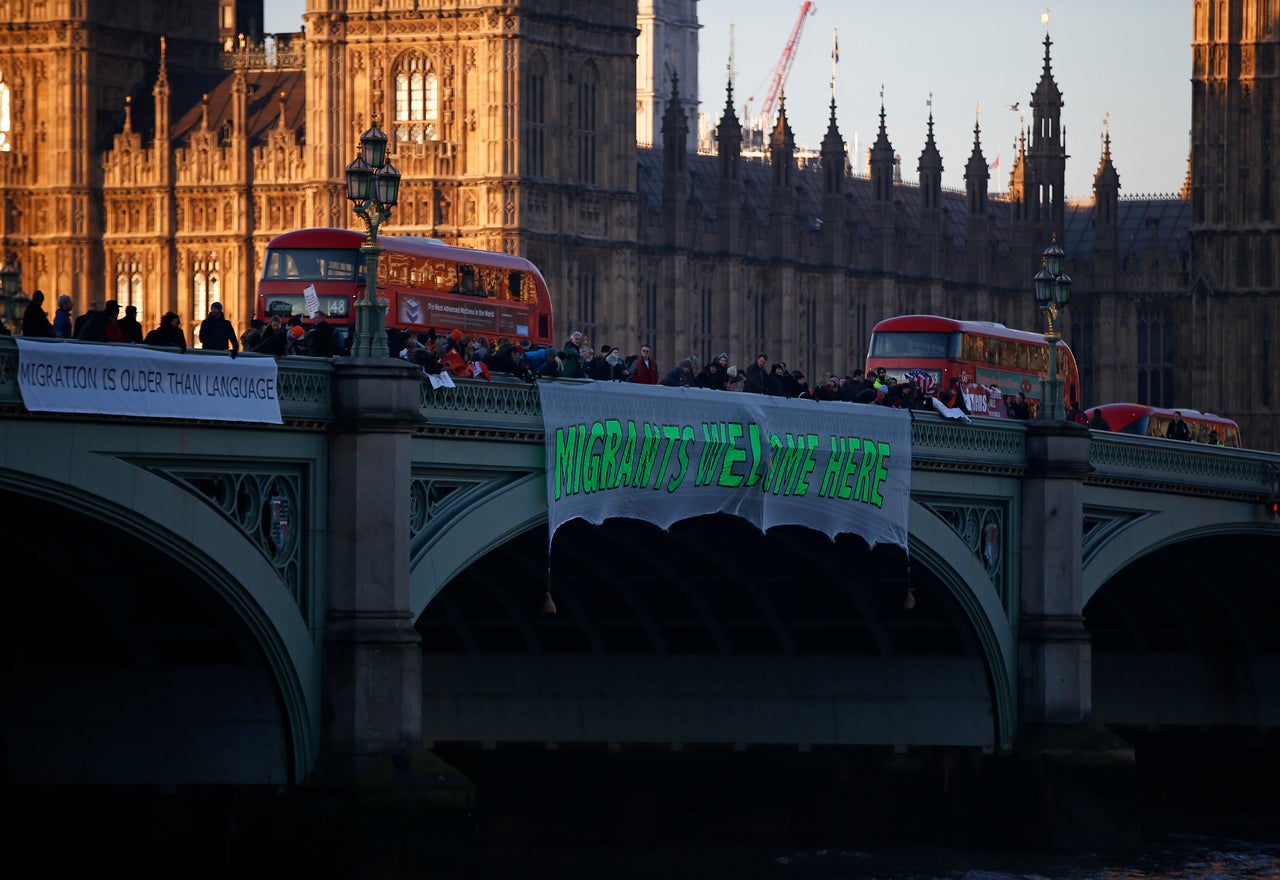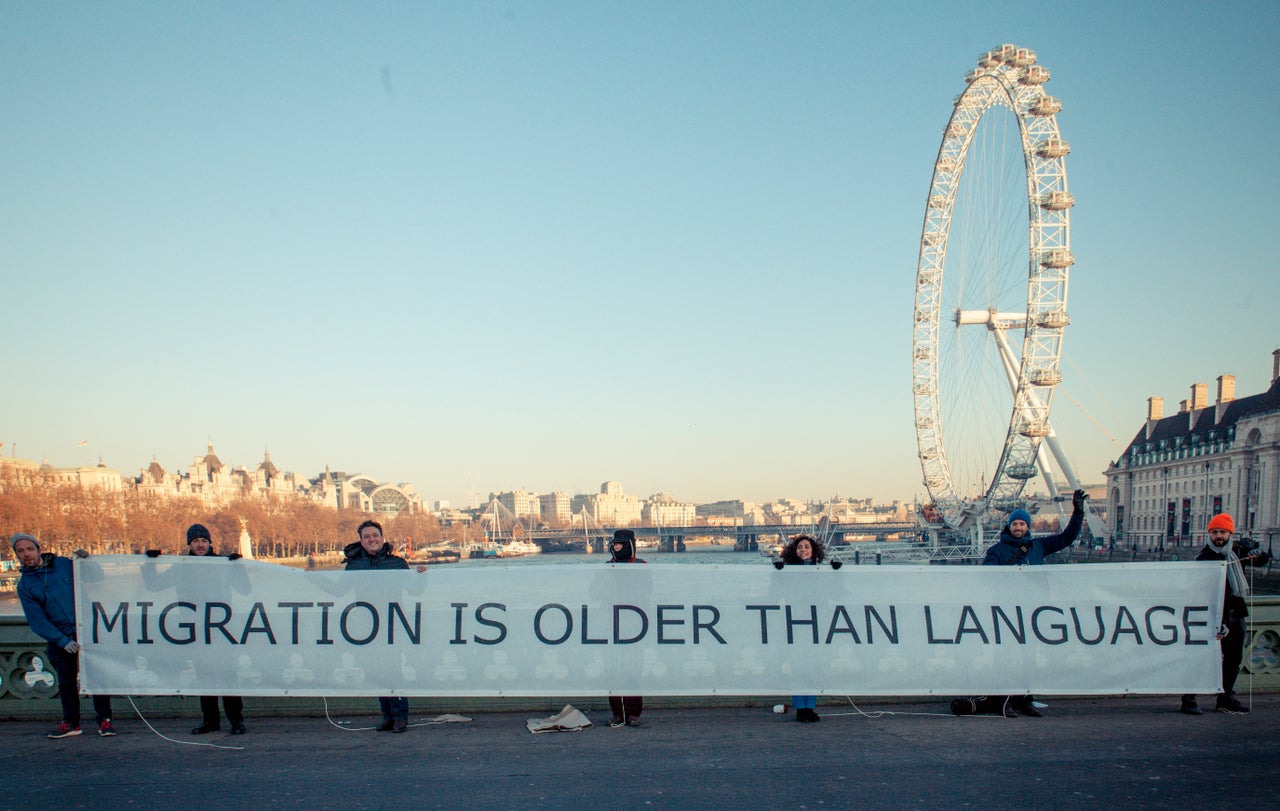 Waterloo Bridge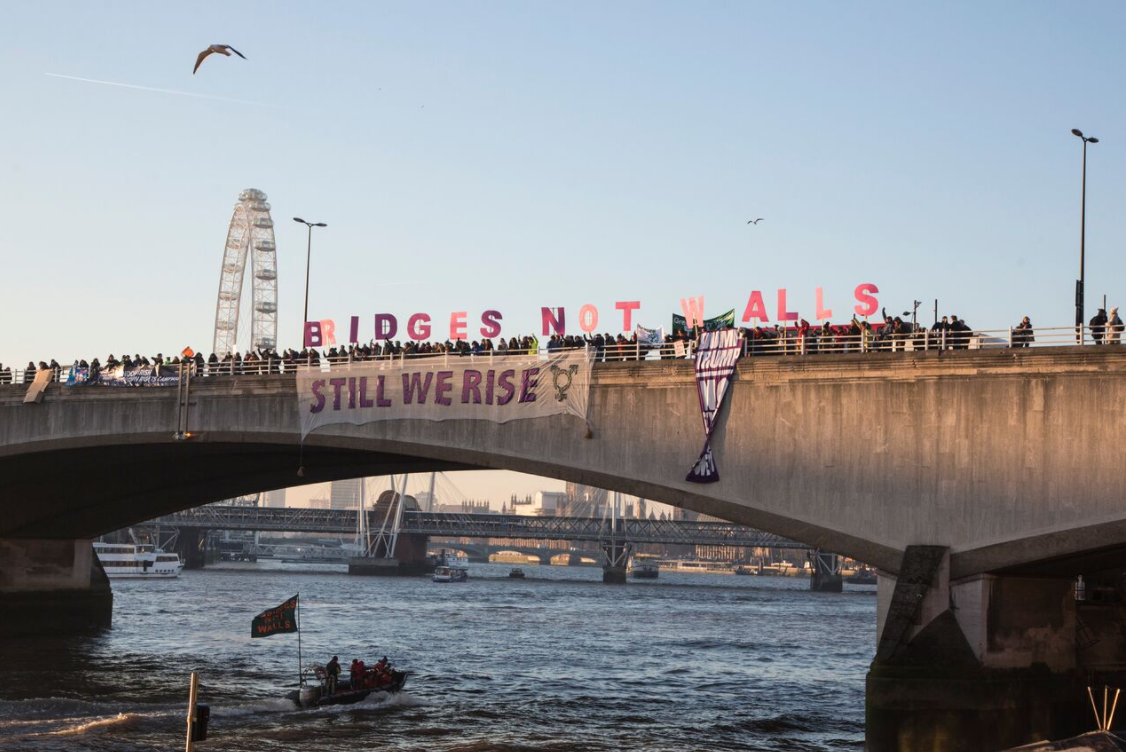 London Bridge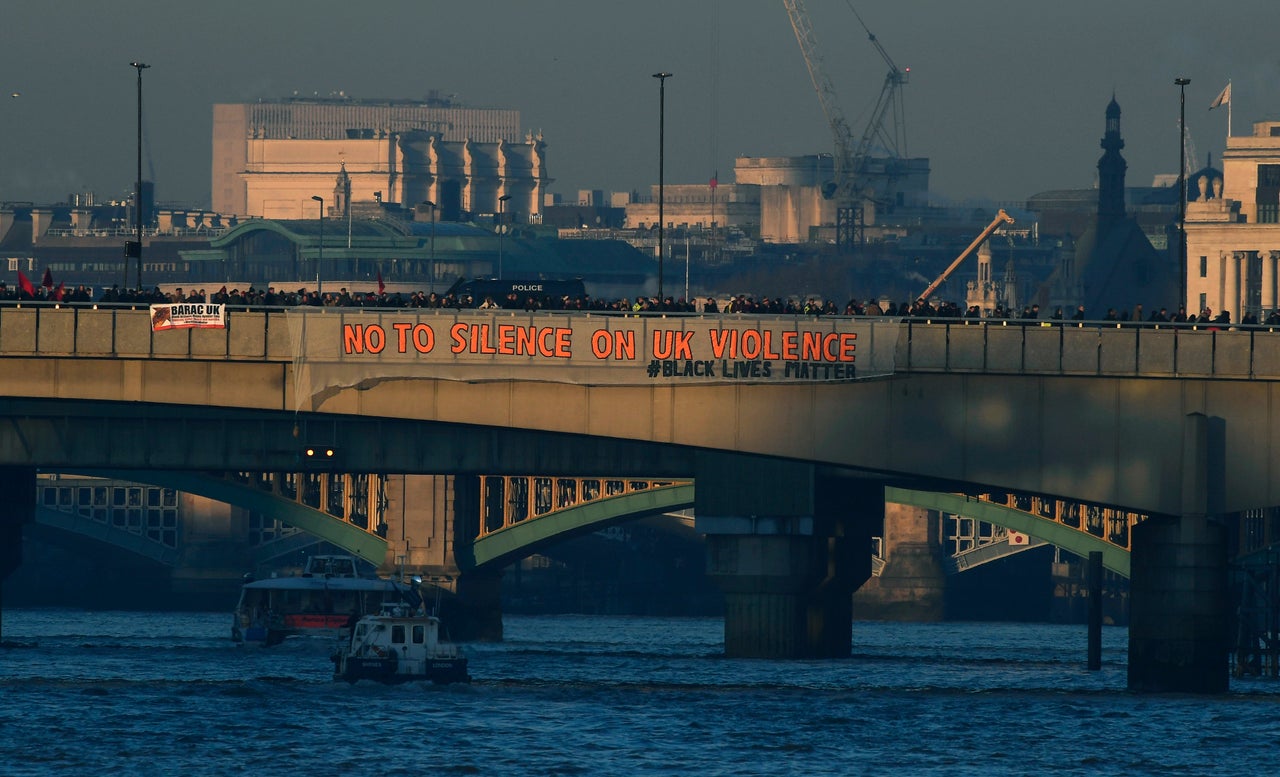 Millennium Bridge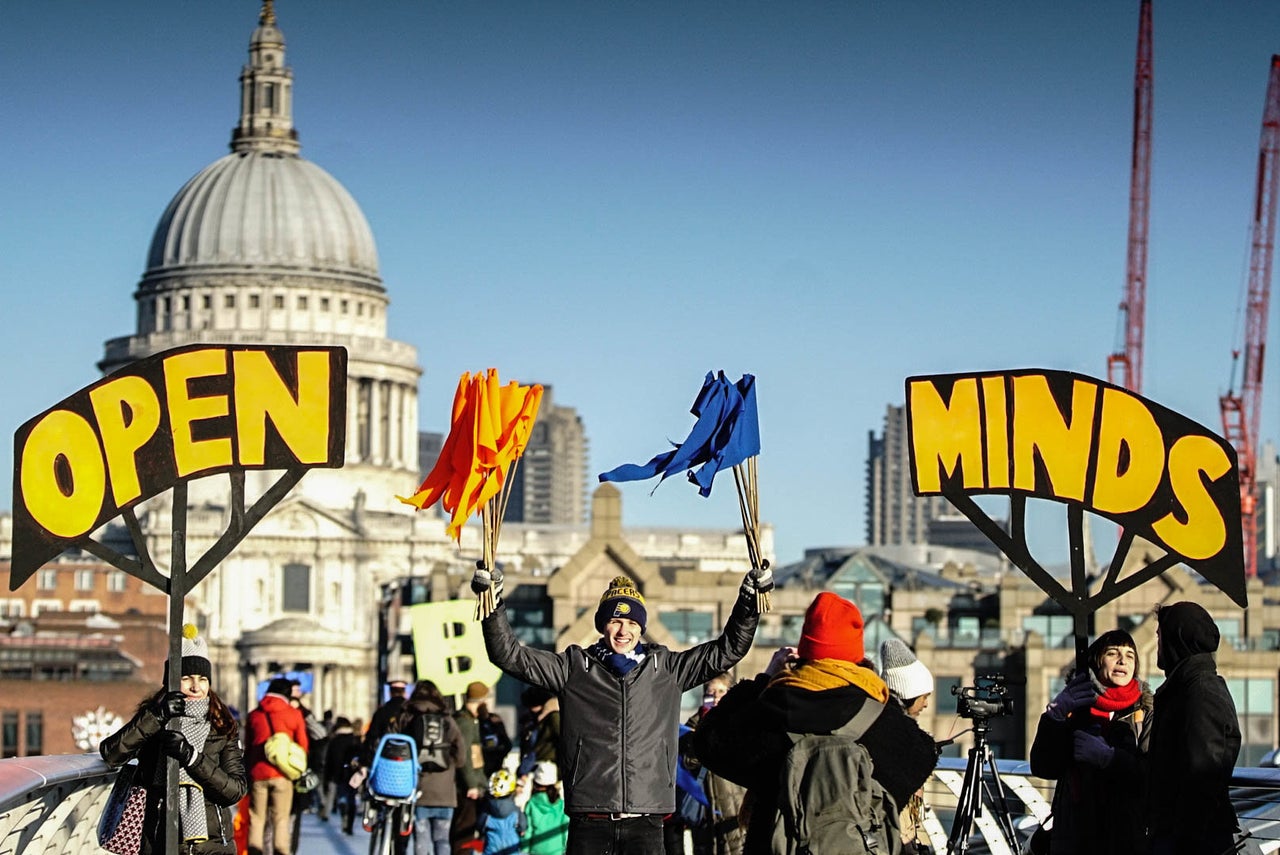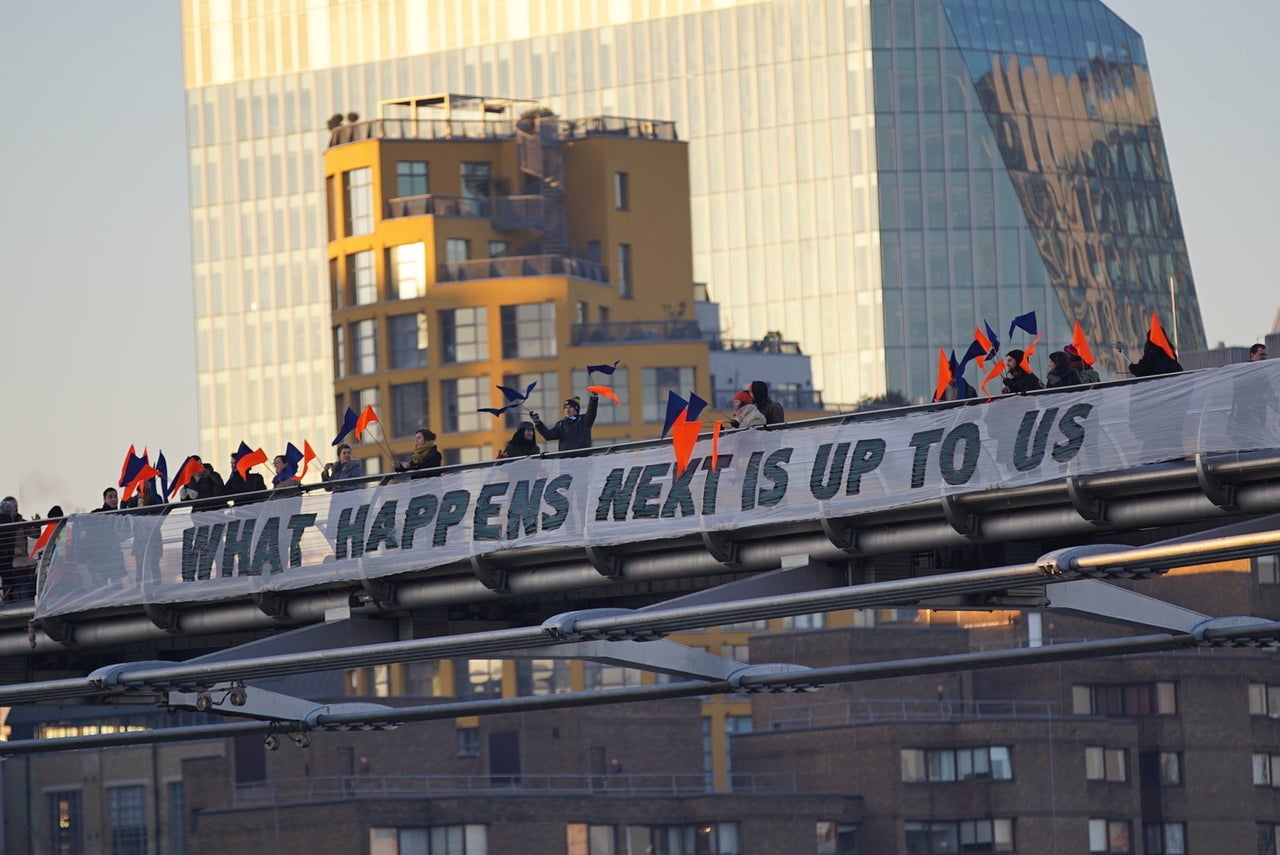 Vauxhall Bridge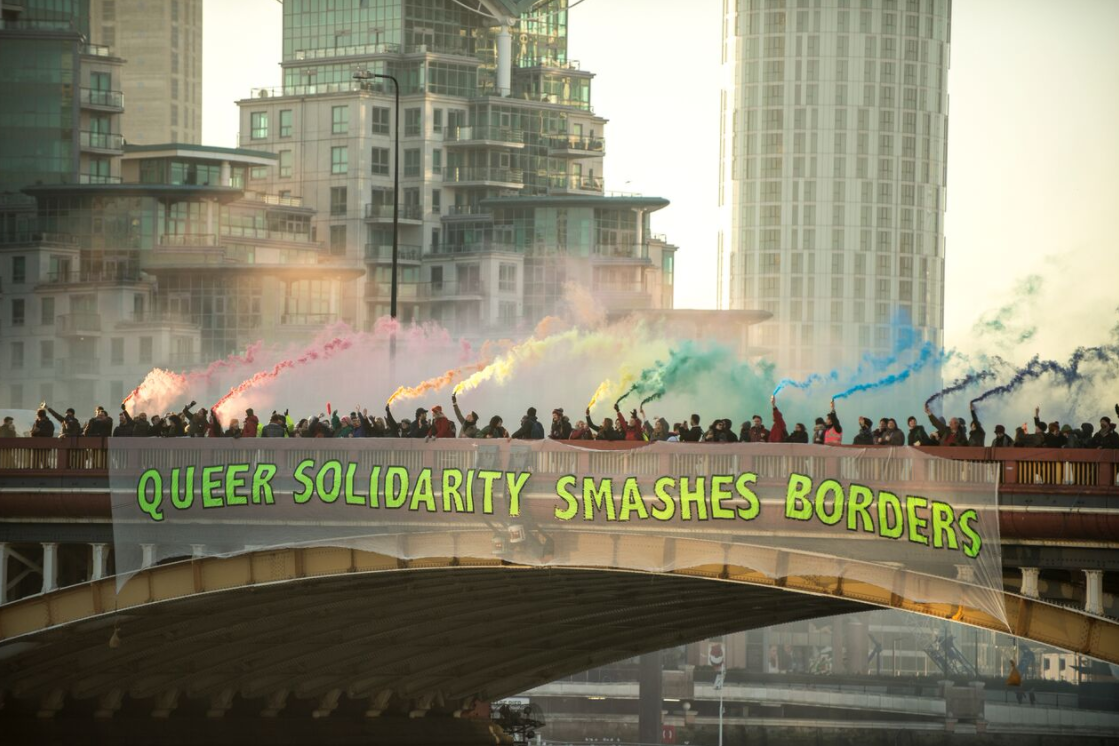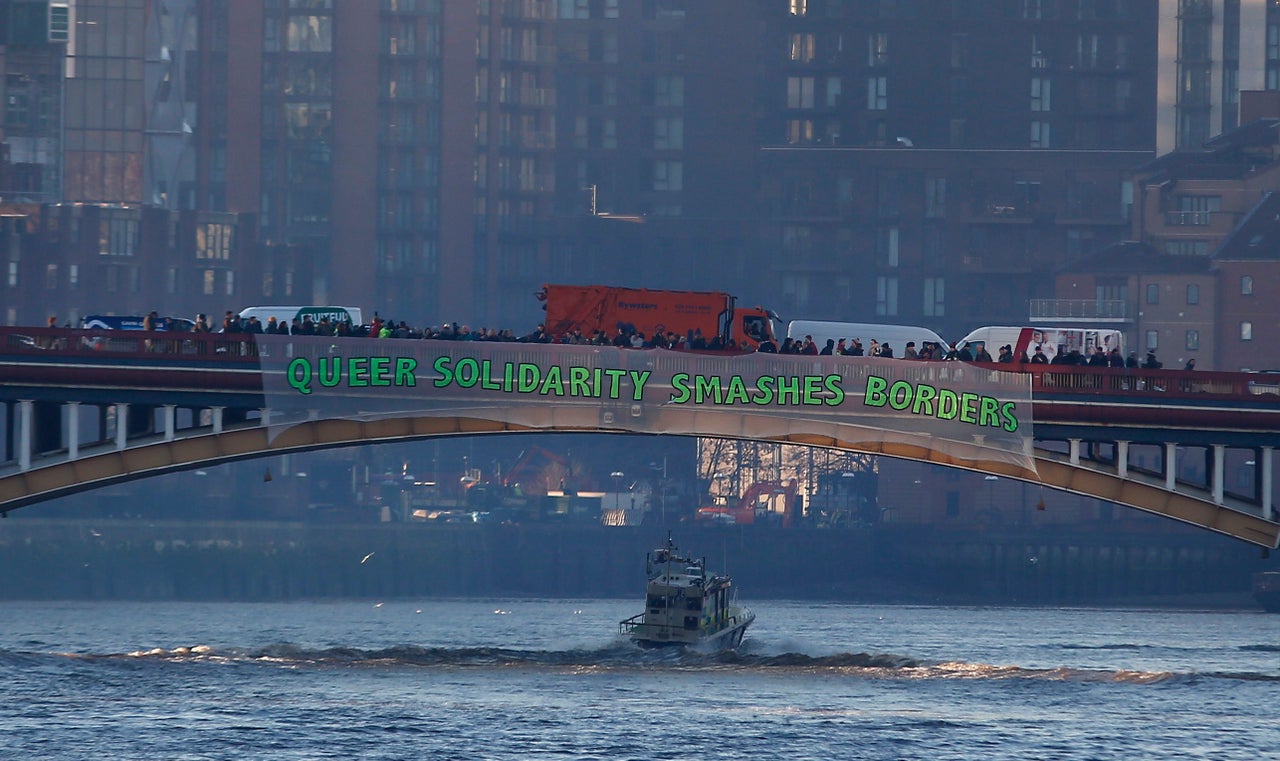 Edinburgh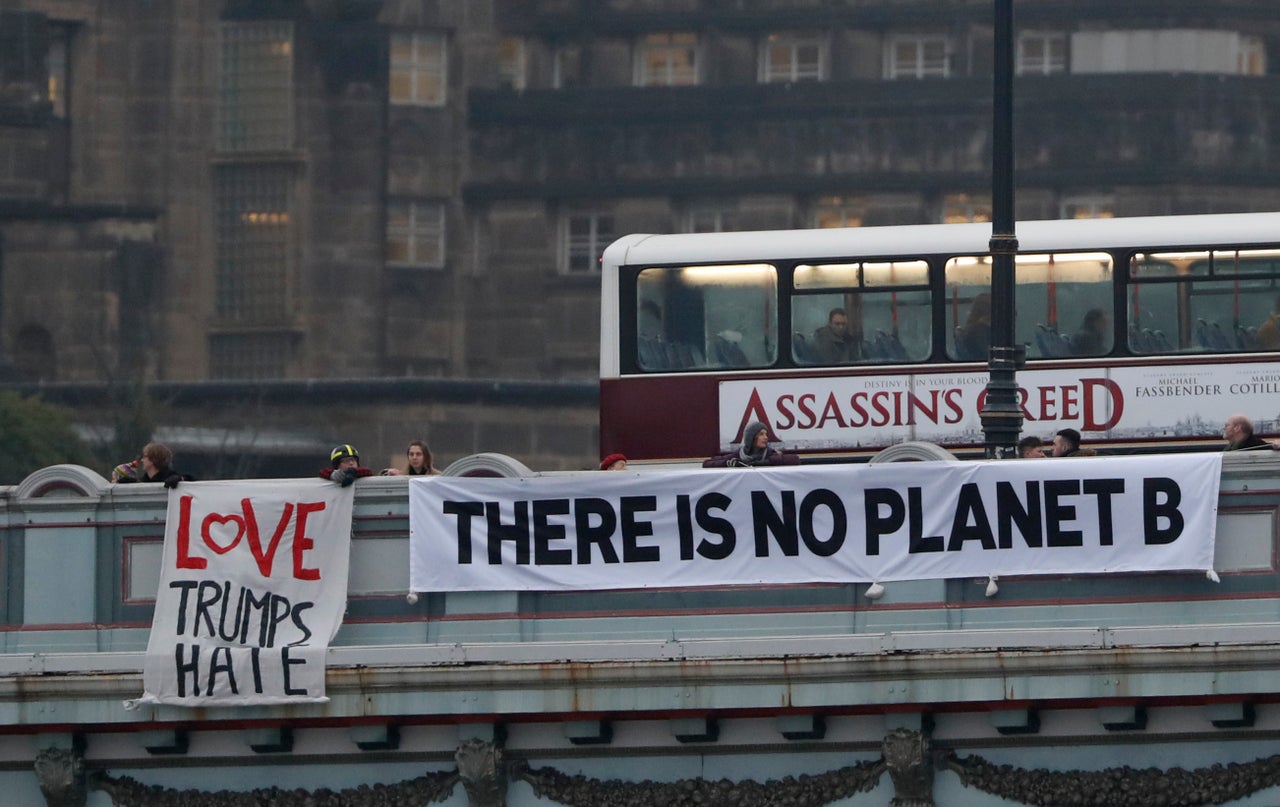 Ironbridge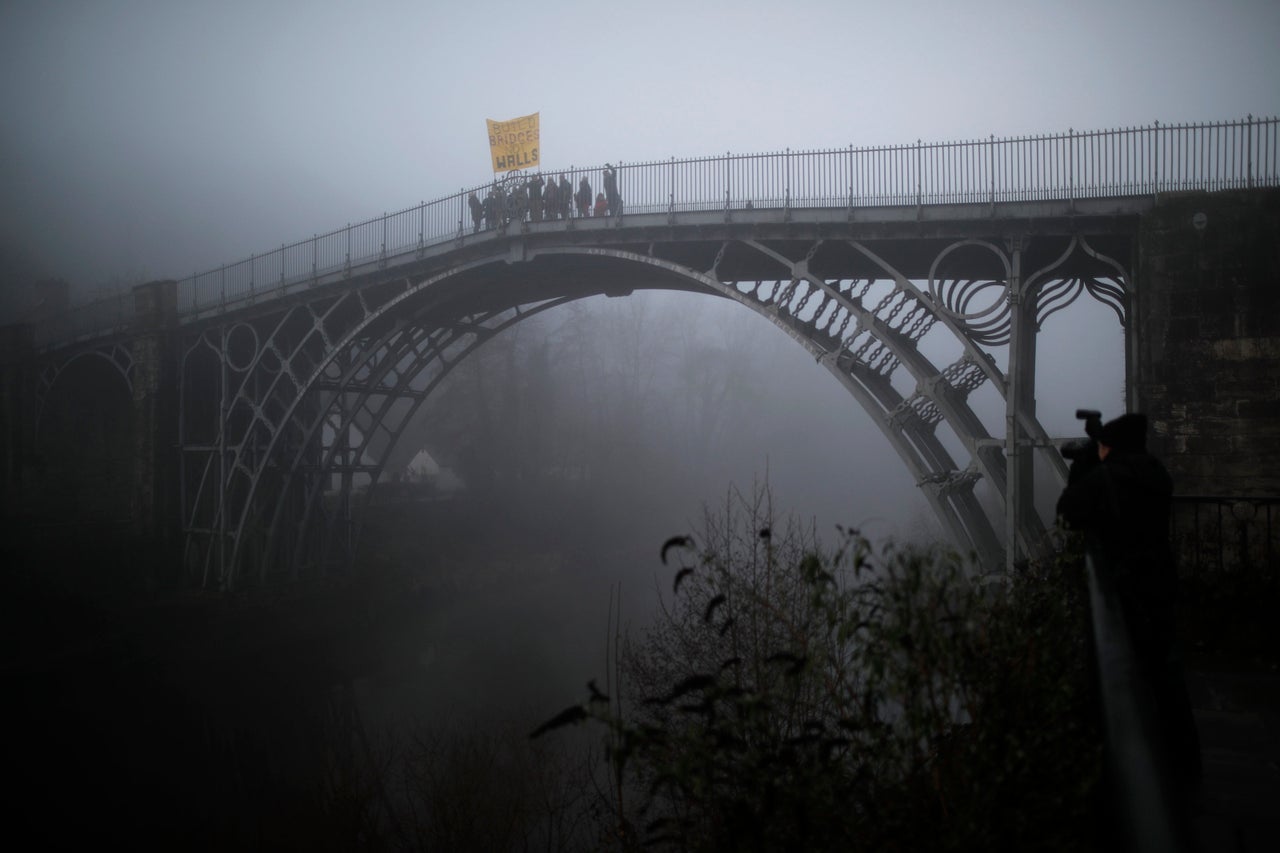 Machynlleth
Leeds
Bridges across the world:
The Bridges not Walls initiative was launched by Will Stevens in the aftermath of the US election result.
It is now being backed by a growing number of activist groups, community groups and larger campaign organisations who share anxiety about recent political events both here and in the US.
Zrinka Bralo, chief executive of Migrants Organise, said: "We stand in solidarity with colleagues and friends in the US. We have all read reports of an increase in hate attacks.
"The emergence of neo-Nazis and white supremacists is scary; the attempt to normalise what is going on is even scarier. We have the responsibility to fight against attempts to divide us.
"Our shared values of justice, respect for dignity, human rights and the truth must shine through these difficult times."
Related